Tesco's Marketing Environment and Performance
Today, there are a number of retail grocery and general merchandise corporations competing at the global level, including Walmart, Carrefour and Tesco. Although Walmart remains the largest retailer in the world today, Tesco in particular is fast acquiring its market share in several regions, especially China. Moreover, the company's innovation in providing efficient products and services to its customers has provided it with a distinct competitive advantage in its core United Kingdom domestic market, where it remains the largest grocery retailer in the country today. In fact, one of the main themes to quickly emerge from the research that follows is just how important Tesco is to its customers, with most simply taking the company's presence for granted. To determine how Tesco achieved this impressive level of performance, this study examines the company's proven track record of superior performance in a highly competitive industry to identify best practices as well as recent and current trends. To this end, the study provides a review of the relevant literature to identify the company's competitive position, its financial performance, and its current brand strength and potential weaknesses. In addition, a summary of the company's micro and macro marketing environments including marketing intermediaries, customers and suppliers is followed by an application of a SWOT and PESTLE analysis to Tesco's current situation. Finally, a summary of the research and important findings concerning Tesco's marketing practices and likely future trends are provided in the conclusion.
Don't use plagiarized sources. Get Your Custom Essay on
 Tesco's Marketing Environment and Performance
Just from $9/Page
Review and Analysis
The Marketing Environment: Micro and Macro Environment
Today, the retail chain Tesco PLC (hereinafter alternatively "the company") is the largest retail chain in the United Kingdom with about 16% of the market share (Kita & Mazikova 2012). Not only is the company the leading retailer in the UK at present, it is also one of the top retailers in the world by annual sales, trailing only U.S.-based Walmart and France-based Carrefour (Kita & Mazikova 2012). The company's first store was established in 1929 in North London (Ritson 2004), the company launched its first superstore in Crawley, West Sussex in 1968 and its first petrol station in 1974 and by 1995, Tesco was the largest food retailer in the United Kingdom (Benady 2009). The company currently features four main store formats (a) Extra, (b) Superstore, (c) Express and (d) Metro (Ritson 2004). According to Ritson (2004, p. 18), "Throughout the 80s and early-90s, Sainsbury's had been the dominant supermarket chain. Tesco overtook it as the UK's biggest food retailer in 1995. The same year saw the introduction of Tesco's Clubcard, the UK's first customer loyalty card."
The company's business profile notes that Tesco and its subsidiaries currently operate more than 6,200 stores in 13 countries besides the UK including Asia, Europe, and North America; however, approximately 50% of the company's operations are located in the UK (Kita & Mazikova 2012). The company's founder, Sir Jack Cohen, established Tesco creed of "pile it high, sell it cheap," but the company's leadership has changed the business model from a discount format to a multi-format brick-and-mortar and online retailer (Kita & Mazikova 2012). The company's banners include: Tesco Extra superstores; Tesco Express, Tesco Metro, and One Stop convenience stores; Homeplus hypermarket, small express, as well as online stores in South Korea, and Dobbies gardening stores in the UK, Scotland, and northern Ireland (Tesco Business Summary 2013).
Established in 1919 by Jack Cohen from a market stall in London's East End (Tesco History 2013), Tesco is headquartered in Cheshunt, the United Kingdom today (Tesco Business Summary 2013). The company's stated vision is comprised of five elements that define what type of company Tesco wants to be:
Wanted and needed around the world
A growing business, full of opportunities
Modern, innovative and full of ideas
Winners locally whilst applying our skills globally
Inspiring, earning trust and loyalty from customers, our colleagues and communities (Tesco History 2013, p. 1).
The company's stated seven-part business strategy for growth is as follows:
To grow the UK core
To be an outstanding international retailer in stores and online
To be as strong in everything we sell as we are in food
To grow retail services in all our markets
To put our responsibilities to the communities we serve at the heart of what we do
To be a creator of highly valued brands
To build our team so that we create more value (Tesco History 2013, p. 2).
A comparison of Tesco's stock performance for the period 1990 to date compared to its major potential global competitor, Walmart, is provided in Figure 1 below.
Figure 1. Comparison of Tesco and Walmart Stock Performance: 1990 to Date
Source: http://finance.yahoo.com/q/bc?s=TSCO.L&t=my&l=on&z=l&q=l&c=
Key:
Tesco
TSCOL
Walmart
WMT
The U.S. retailer Walmart, for instance, launches dozens of new stores every year and the company continues to experience healthy year-to-year growth, but the market in Asia in general and China in particular is exploding, with retail sales doubling approximately every 5 years (Ward, Tripp & Maki 2013). According to Ward and his associates (2013, p. 82), "The result is unbridled competition, making it one of the world's toughest markets. Walmart, Tesco, Carrefour and Metro headline the foreign entrants. Japanese and Korean retailers are also pressing hard." Indeed, Song (2012, p. 207) emphasizes that in the burgeoning Chinese retail grocery sector, "Many Western retailers, such as Tesco, introduce high quality new products on a yearly basis, in competition with national brand manufacturers." At present, the five main retail grocery stores competing in the United Kingdom are Tesco, Sainsbury, Asda, Waitrose, and Ocado (Leong 2013).
Marketing Intermediaries
The company markets its goods and services through its intermediaries which compete primarily in the retail grocery retailer sector, but have other business units as well, including retail facilities and online services that offers an array of food items, clothing, electrical products and a line of general merchandise; the company also operates a banking, financial and insurance services unit as well as providing data analysis services, property and distribution operations (Tesco Business Summary 2013). According to the company business summary (2013, p. 2), "With more than 530,000 employees worldwide, the company operates in the United Kingdom, China, India, Malaysia, South Korea, Thailand, the Czech Republic, Hungary, the Republic of Ireland, Poland, Slovakia, and Turkey." As of April 17, 2013, the company operated approximately 6,700 stores in these 12 countries, together with its extensive Internet-based sales operations (Tesco Business Summary).
Customers
Notwithstanding the company's transition from a discount format to a multi-retailing business model, Tesco's fundamental business strategy remain offering customers the highest quality possible at the lowest cost possible. In this regard, Childs (2002, p. 136) advises that, "Underpinning Tesco's success is excellent management and an obsession with operational efficiency and productivity gains, which the company uses to keep prices low or to improve service rather than to increase its operating margins." As can be discerned from the company's stock performance depicted in Figure 1 above, although Tesco remains small compare to Walmart, it is growing more rapidly (Childs 2002). Indeed, in the UK, Tesco customers are everywhere, even if they shop on occasion at Asda or Sainsbury's. In this regard, the editors of Marketing point out that, "Most people like Tesco, as much as a vocal minority loathes it. Scoff if you like, but you scorn a nation if you do so. Who else gives Tesco pounds 1 in every pounds 7 spent? The people who know they are rarely more than an arm's reach from a Tesco."
Although Tesco is characterized as a potential competitor with Walmart, at present, its main competitor for customers in the UK is Sainsbury's (Ritson 2004). In sharp contrast to Sainsbury's dishwater-bland slogan, Tesco is described by Ritson as "the world's leading example of 21st-century branding" (2004, p. 19). According to Ritson, the Tesco brand means a commitment to delivering total customer value throughout every aspect of the company's business, including:
1. Its international expansion;
2. Its industry-leading customer relationship management strategies;
3. Its notoriously savvy negotiations with suppliers;
4. Its ability to identify and develop its portfolio of new stores;
5. Its excellence in employer branding;
6. Its triumphant private-label brand architecture;
7. Its award-winning Internet strategy;
8. Its lucrative brand extension strategies; and,
9. Its innovative and effective public relations (2004, p. 19).
In sum, Tesco has "out-branded" its main competitor through brand positioning that makes its commitment to its customers a central feature of its approach to doing business (Ritson 2004).
Suppliers
The company's supply chain partners are increasingly being called upon to follow Tesco's lead in establishing and following environmentally sound business practices (Tesco Business Strategy 2013). In addition, Tesco has established more efficient ways to share product data with its supply chain partners, and for good reason. Legner and Schemm (2008, p. 120) emphasize that, "A growing number of studies report that poor data quality, in particular outdated or wrong product information, negatively impacts the benefits that retailers and their suppliers pursue as they implement tighter forms of collaboration." In response to this constraint, companies such as Tesco have implemented the Global Data Synchronization Network (GDSN) which was introduced in 2004 as a superior approach to sharing product master data between retailers and their suppliers (Legner & Schemm 2008).
SWOT Analysis
A well-conducted SWOT analysis can help identify the key issues that can help organizational leaders formulate an informed strategic approach (Cravens 2000). The SWOT analysis is used to identify the respective internal strengths and weaknesses of an enterprise, as well as the external threats and opportunities that exist in the enterprise's operating environment (Cravens 2000). The SWOT components are applied to Tesco in Table 1 below.
Table 1
Application of SWOT Components to Tesco
SWOT Component
Application to Tesco
Strengths (internal)
1. Strong executive leadership team (Ritson 2004). The editors of Marketing also point out that, "Tesco has much in its armoury to win the long game. Its ability to segment is second to none, and it has the trust of millions. That's gold dust – others can keep their magic and sparkle" (Brand Health Check: Tesco 2008, p. 18).
2. Informed business vision and strategy are in place. For instance, Tesco stated business strategy emphasizes that, "We have a well-established and consistent seven-part strategy for growth, which reflects the way consumer needs are changing and the increasingly global nature of our business — and of course driving it forward is critical to our success over the coming years" (Tesco Business Strategy 2013, p. 2).
3. Extensive distribution networks and retailing infrastructure for both brick-and-mortar and online offerings.
4. Proven innovator (Sayid 2013).
5. Proven track record of success mirroring industry leader Walmart.
6. Positive global brand. According to Song (2012, p. 208), "Own brands from UK retailers such as Tesco's 'Finest' not only provide excellent quality, which can be a "key differentiating agent" between retailers but also create a special symbolic value for the customers reflecting the personality of the retailer." Most UK consumers consider store brands as being comparable in quality to name brands, and more than 70% of Tesco customers regularly purchase "Finest" own brands (Song 2012).
Weaknesses (internal)
1. The company's current business model may have reached its limits (i.e., the Icarus syndrome) notwithstanding its heavy investment in social media resources (Brand Health Check: Tesco 2008). According to Benady (2009, p. 26), "Long the paragon of UK grocery marketing, Tesco risks being outflanked by its rivals. Tesco, the undisputed leader in UK grocery marketing for so long, has lost its spark. The well-oiled retail machine could be looking less untouchable after 15 years of unrivalled success."
2. The company's far-flung global operations and elaborate supply chains are subject to disruptive through manmade and natural disasters.
3. Relatively low entry cost of online providers means razor-thin profit margins.
Opportunities (external)
1. The Asian market in general and the Chinese market in particular represent significant opportunities for growing the company's global market share pursuant to its stated business strategy. According to Ward (2013, p. 97), "The UK retailer Tesco, a potential Walmart competitor, is looking to increase market share in [China] over the next six to seven years, developing as many as eighty hypermarket-anchored shopping malls, adding up to £5 billion in investment." The company has also signed joint ventures to develop three shopping malls in two eastern provinces, each of which will feature is one of Tesco's hypermarkets (Ward et al. 2013).
2. Organic foods and other "green" products. At present, Tesco lags behind Sainsbury's and is just ahead of Asda in promoting the top 10 green brands in the UK (Sainsbury's Plans Ads to Extend Milk-Bag Use 2010).
3. Increased vertical integration of the company's supply chain to include more local agricultural producers in Tesco's portfolio.
4. In 2006, Tesco announced plans for ambitious expansion plans in the United States (Benady 2010).
Threats (external)
1. Terrorist threats/attacks and natural disasters can disrupt the company's extensive supply chain and retail operations.
2. The Walmart juggernaut will be hard to stop.
3. Some marketing analysts argue that Tesco's expansive discounting strategies have diluted its core brand image (Benady 2010).
PESTLE Analysis
The most salient components of a PESTLE analysis (political, economic, social, technological, legal and environmental) are economic, social and technological, and these are applied to Tesco in Table 2 below.
Table 2
Application of Salient PESTLE Components to Tesco
PEST Component
Analysis
Economic
Relying on sales of nonfood items and on international sales — particularly in emerging markets — for an important part of the company's future expansion, Tesco has delivered one of the fastest organic growth rates of any major retailer in the world (Childs 2002).
Social
Many retailers have tried and failed to establish themselves outside their home markets. Likewise, some retailers have gone astray trying to exploit Internet shopping. As a result, Tesco, the United Kingdom's biggest grocer, has attracted considerable attention because of its ambitious overseas strategy and its successful online home delivery service (Child 2002).
Technological
1. Tesco assumed an early lead in online sales by launching Tesco.com in 2000 (Benady 2010).
2. Tesco remains the undisputed global leader in Internet grocery sales. The company's online home delivery service has achieved profitability, and the company has brokered a strategic alliance with U.S.-based Safeway which will use Tesco's technology for its own American online home-shopping service (Childs 2002).
3. In addition, Sayid (2013) recently reported that Tesco will be the first grocery retailer in the UK to provide electronic receipts to its customers when it launches a new IT initiative in 2014. According to Sayid (2013), upon implementation, the new electronic receipt system will allow Tesco customers to elect to receive electronic receipts instead of hard copies at the point of sale. A noteworthy feature of this system will be the ability of the company to electronically notify customers of items they may have forgotten (based on past shopping habits) before they have even left the register! (Sayid 2013). Moreover, the initiative is highly environmentally friendly, with the company estimating that it significantly reduce the current will save
11.2 billion paper receipts it prints each year (Sayid 2013).
4. The company has also recently announced a contract with Amscreen to provide biometric face scanners at 450 Tesco gasoline stations that will be able to identify customers' ages, gender and purchasing trends (Tesco Mobile Launches 4G Coverage Checker Powered by SpatialBuzz 2013). Although the system will not identify personal characteristics, it will allow the company to fine-tune its video offerings to its target customers according to the time of day of purchase (Tesco Mobile Launches 4G Coverage 2013).
5. Tesco Mobile is the currently the largest Mobile Virtual Network Operator (MVNO) in the UK with approximately 3.5 million customers (Tesco Mobile Launches 4G Coverage 2013).
6. Tesco developed specialized sections for its corporate Web site that are intended to attract different segments of the job candidate population; the Web site content is fine-tuned to satisfy the typical information requirements of these different groups, taking into account that no "one size fits all" communication strategy is appropriate for all audiences (Prosek 2011). According to Prosek (2011, p. 90), Tesco "understands that part of successful recruiting is successful target marketing. It takes a wide variety of individuals to make a successful company hum."
7. Tesco, together with Sainsbury and ASDA, began trials for using RFID technologies for their warehousing and inventory management but these trials have not yet been implemented system-wide (White & Gardiner 2007).
8. Finally, Tesco recently launched a Hudl tablet that allows customers to shop online at the company's stores using a special "T" button as well as offering free Clubcard TV to its Tesco loyalty card holders as well as streaming the entertainment service, Blinkbox (Tesco Mobile Launches 4G Coverage 2013).
Conclusion
The research showed that Tesco is currently the leading retail grocery chain in the United Kingdom, but the company's retailing operations extend worldwide with approximately 6,700 stores in 12 countries, as well as extensive Internet-based sales operations. With hundreds of thousands of employees, thousands of retail outlets and an extensive online presence, Tesco is well situated to take advantage of its existence marketing infrastructure to promote its products and services in innovative ways, including its heavy use of social media network resources to interact directly with its customers and to provide a cost-effective platform in which its corporate goals can be achieved. Despite some criticisms of the company's relentless pursuit of growth abroad, Tesco's leadership team has scored one home run after another in analyzing potential markets and identifying which store format, if any, is most appropriate. In the final analysis, Tesco PLC is a highly diversified global corporation that has modeled the way for others competing in the retail grocery and general merchandise sector, but the company is going to be faced with some increasingly difficult cross-cultural management and marketing challenges as it continues to pursue growth in other countries.
References
Benady, D 2010, The Tesco Test,' Marketing, 26.
'Brand Health Check: Tesco' 2008, December 3, Marketing, 18.
Child, PN 2002, Summer, 'Taking Tesco Global: David Reid, Deputy Chairman of the United
Kingdom's Largest Grocer, Explains the Company's International Strategy,' The
McKinsey Quarterly, 135-140.
Cravens, DW 2000, Strategic Marketing 6th Edition. New York: Irwin McGraw-Hill.
Legner, C & Schemm, J 2008, April, 'Toward the Inter-Organizational Product Information
Supply Chain – Evidence from the Retail and Consumer Goods Industries,' Journal of the Association for Information Systems, vol. 9, no. 3/4, pp. 119-125.
Leong, JY 2013, June, 'Price Dispersion in Online Grocery Stores: An Analysis of the UK
Market,' Atlantic Economic Journal, vol. 41, no. 2, pp. 185-191.
Kita, J & Mazikova, K 2012, March, 'Trade Practices of Retail Chains as Far as the Transaction
Cost Analysis in Relationships Manufacturer-Retailer Are Concerned,' Business: Theory
and Practice, vol. 13, no. 1, pp. 57-58.
Prosek, J 2011, Army of Entrepreneurs: Create An Engaged and Empowered Workforce for Exceptional Business Growth. New York: AMACOM.
Ritson, M 2004, October 20, 'Where Tesco Leads Sainsbury's Fails to Follow,' Marketing, 19.
'Sainsbury's Plans Ads to Extend Milk-Bag Use' 2010, August 10, Marketing, 4.
Sayid, R 2013, November 12, 'Tesco is ready to roll out 'electronic receipts' sent to email addresses next year,' Mirror News. Available: http://www.mirror.co.uk/news/uk-news/Tesco-could-first-uk-2771500#ixzz2kRC0DgYV.
Song, W 2012, April, 'Possible Causes Inhibiting the Purchase of Chinese Grocery Own Brands:
A Preliminary Study,' Journal of Business Economics and Management, vol. 13, no. 2,
pp. 207-211.
'Tesco Business Strategy' 2013, Tesco PLC. Available: http://www.tescoplc.com/index.asp?
pageid=12.
'Tesco Business Summary' 2013, Yahoo! Finance. Available: http://finance.yahoo.com/q / pr?s=TSCO.L+Profile.
'Tesco History' 2013, Tesco PLC. Available: http://www.tescoplc.com/index.asp?pageid=11.
'Tesco Mobile Launches 4G Coverage Checker Powered by SpatialBuzz' 2013, October 30,
Yahoo! Finance. Available: http://finance.yahoo.com/news/tesco-mobile-launches-4g-coverage-130300134.html.
Ward, DL, Tripp, R & Maki, B 2013, Positioned: Strategic Workforce Planning That Gets the Right Person in the Right Job. New York: American Management Association.
White, GR & Gardiner, G 2007, Annual, 'A Comparison of Barcoding and RFID Technologies
in Practice,' Journal of Information, Information Technology, and Organizations, pp.
---
Are you busy and do not have time to handle your assignment? Are you scared that your paper will not make the grade? Do you have responsibilities that may hinder you from turning in your assignment on time? Are you tired and can barely handle your assignment? Are your grades inconsistent?
Whichever your reason is, it is valid! You can get professional academic help from our service at affordable rates. We have a team of professional academic writers who can handle all your assignments.
Plagiarism free papers
Timely delivery
Any deadline
Skilled, Experienced Native English Writers
Subject-relevant academic writer
Adherence to paper instructions
Ability to tackle bulk assignments
Reasonable prices
24/7 Customer Support
Get superb grades consistently
Online Academic Help With Different Subjects
Literature
Students barely have time to read. We got you! Have your literature essay or book review written without having the hassle of reading the book. You can get your literature paper custom-written for you by our literature specialists.
Finance
Do you struggle with finance? No need to torture yourself if finance is not your cup of tea. You can order your finance paper from our academic writing service and get 100% original work from competent finance experts.
Computer science
Computer science is a tough subject. Fortunately, our computer science experts are up to the match. No need to stress and have sleepless nights. Our academic writers will tackle all your computer science assignments and deliver them on time. Let us handle all your python, java, ruby, JavaScript, php , C+ assignments!
Psychology
While psychology may be an interesting subject, you may lack sufficient time to handle your assignments. Don't despair; by using our academic writing service, you can be assured of perfect grades. Moreover, your grades will be consistent.
Engineering
Engineering is quite a demanding subject. Students face a lot of pressure and barely have enough time to do what they love to do. Our academic writing service got you covered! Our engineering specialists follow the paper instructions and ensure timely delivery of the paper.
Nursing
In the nursing course, you may have difficulties with literature reviews, annotated bibliographies, critical essays, and other assignments. Our nursing assignment writers will offer you professional nursing paper help at low prices.
Sociology
Truth be told, sociology papers can be quite exhausting. Our academic writing service relieves you of fatigue, pressure, and stress. You can relax and have peace of mind as our academic writers handle your sociology assignment.
Business
We take pride in having some of the best business writers in the industry. Our business writers have a lot of experience in the field. They are reliable, and you can be assured of a high-grade paper. They are able to handle business papers of any subject, length, deadline, and difficulty!
Statistics
We boast of having some of the most experienced statistics experts in the industry. Our statistics experts have diverse skills, expertise, and knowledge to handle any kind of assignment. They have access to all kinds of software to get your assignment done.
Law
Writing a law essay may prove to be an insurmountable obstacle, especially when you need to know the peculiarities of the legislative framework. Take advantage of our top-notch law specialists and get superb grades and 100% satisfaction.
What discipline/subjects do you deal in?
We have highlighted some of the most popular subjects we handle above. Those are just a tip of the iceberg. We deal in all academic disciplines since our writers are as diverse. They have been drawn from across all disciplines, and orders are assigned to those writers believed to be the best in the field. In a nutshell, there is no task we cannot handle; all you need to do is place your order with us. As long as your instructions are clear, just trust we shall deliver irrespective of the discipline.
Are your writers competent enough to handle my paper?
Our essay writers are graduates with bachelor's, masters, Ph.D., and doctorate degrees in various subjects. The minimum requirement to be an essay writer with our essay writing service is to have a college degree. All our academic writers have a minimum of two years of academic writing. We have a stringent recruitment process to ensure that we get only the most competent essay writers in the industry. We also ensure that the writers are handsomely compensated for their value. The majority of our writers are native English speakers. As such, the fluency of language and grammar is impeccable.
What if I don't like the paper?
There is a very low likelihood that you won't like the paper.
Reasons being:
When assigning your order, we match the paper's discipline with the writer's field/specialization. Since all our writers are graduates, we match the paper's subject with the field the writer studied. For instance, if it's a nursing paper, only a nursing graduate and writer will handle it. Furthermore, all our writers have academic writing experience and top-notch research skills.
We have a quality assurance that reviews the paper before it gets to you. As such, we ensure that you get a paper that meets the required standard and will most definitely make the grade.
In the event that you don't like your paper:
The writer will revise the paper up to your pleasing. You have unlimited revisions. You simply need to highlight what specifically you don't like about the paper, and the writer will make the amendments. The paper will be revised until you are satisfied. Revisions are free of charge
We will have a different writer write the paper from scratch.
Last resort, if the above does not work, we will refund your money.
Will the professor find out I didn't write the paper myself?
Not at all. All papers are written from scratch. There is no way your tutor or instructor will realize that you did not write the paper yourself. In fact, we recommend using our assignment help services for consistent results.
What if the paper is plagiarized?
We check all papers for plagiarism before we submit them. We use powerful plagiarism checking software such as SafeAssign, LopesWrite, and Turnitin. We also upload the plagiarism report so that you can review it. We understand that plagiarism is academic suicide. We would not take the risk of submitting plagiarized work and jeopardize your academic journey. Furthermore, we do not sell or use prewritten papers, and each paper is written from scratch.
When will I get my paper?
You determine when you get the paper by setting the deadline when placing the order. All papers are delivered within the deadline. We are well aware that we operate in a time-sensitive industry. As such, we have laid out strategies to ensure that the client receives the paper on time and they never miss the deadline. We understand that papers that are submitted late have some points deducted. We do not want you to miss any points due to late submission. We work on beating deadlines by huge margins in order to ensure that you have ample time to review the paper before you submit it.
Will anyone find out that I used your services?
We have a privacy and confidentiality policy that guides our work. We NEVER share any customer information with third parties. Noone will ever know that you used our assignment help services. It's only between you and us. We are bound by our policies to protect the customer's identity and information. All your information, such as your names, phone number, email, order information, and so on, are protected. We have robust security systems that ensure that your data is protected. Hacking our systems is close to impossible, and it has never happened.
How our Assignment  Help Service Works
You fill all the paper instructions in the order form. Make sure you include all the helpful materials so that our academic writers can deliver the perfect paper. It will also help to eliminate unnecessary revisions.
2.      Pay for the order
Proceed to pay for the paper so that it can be assigned to one of our expert academic writers. The paper subject is matched with the writer's area of specialization.
3.      Track the progress
You communicate with the writer and know about the progress of the paper. The client can ask the writer for drafts of the paper. The client can upload extra material and include additional instructions from the lecturer. Receive a paper.
4.      Download the paper
The paper is sent to your email and uploaded to your personal account. You also get a plagiarism report attached to your paper.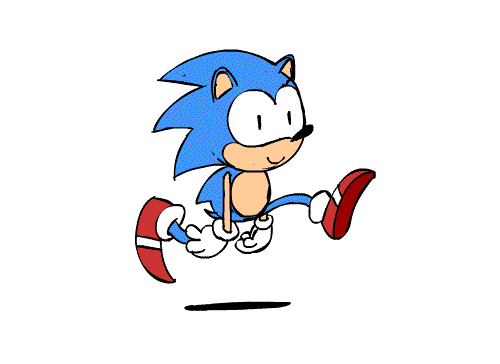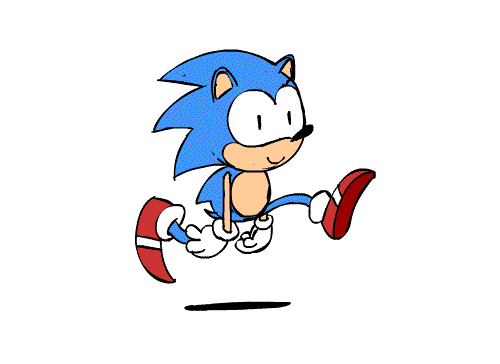 PLACE THIS ORDER OR A SIMILAR ORDER WITH US TODAY AND GET A PERFECT SCORE!!!
---