Xeriscaping: A Great Way to Save Water and Money
While many Americans are more concerned about the increasing scarcity of oil supplies around the world, the harsh reality is that water is far more valuable than oil and it is becoming even scarcer as aquifers are depleted and the global human population continues to grow. Indeed, some indication of this scarcity is reflected in ongoing disputes and even wars over water in some parts of the world, and fully two-thirds of the world's population remains without access to clean water supplies. Further exacerbating matters is the manner in which the vast majority of Americans use water. Besides their daily use needs, Americans use enormous quantities of water to maintain their yards, golf courses and other landscaping features in ways that would make the rest of the thirsty world shake their heads in collective disbelief. In this environment, identifying better ways to conserve water represents a timely and valuable enterprise, and xeriscaping has been shown to provide a viable alternative to current water use methods. This paper provides a review of the relevant literature to explain was xeriscaping is, how it can be used to conserve water usage by consumers and the fundamental principles that are involved. A summary of the research and salient findings are presented in the conclusion, and an example of how xeriscaping techniques can be used in a representative yard is provided at the appendix.
Don't use plagiarized sources. Get Your Custom Essay on
A Great Way to Save Water and Money Review
Just from $9/Page
Review and Discussion
A study by Vogel (2003) emphasizes that most regions in the United States have experienced the adverse effects of drought conditions in recent years, and climatologists caution that things are likely to get worse in the future as a result of global warming. According to Vogel, "In 2002, even the northeast portion of the continent got a taste of what water shortages can be like. By the early spring of 2003 approximately two-thirds of the U.S. was in some level of drought and most of the western U.S. And Canada was facing widespread crop and pasture losses, an exceptional risk of wildfire, and shortages of water in reservoirs, streams and wells" (23). Moreover, water supplies that have long been maintained in reservoirs have been exhausted to the point that is will require a number of years worth of above-normal precipitation in order to replenish them (Vogel 23). Being essential to life, water is clearly a valuable commodity but the world's population continues to increase while water supplies are being diminished. In this regard, Vogel adds that, "In fact, water supplies are decreasing in most areas as groundwater is mined, surface supplies are over-allocated or unavailable due to pollution, and drought continues to be a problem" (23).
Although some "new" sources of potable water may be developed through technologies such as desalinization, scientists at the United States Geological Survey stress that any significant new supplies will come from "conservation, recycling, reuse, and improved water-use efficiency rather than from ambitious development projects," and they caution that we "no longer can try to meet insatiable water demands by continuously expanding a supply that has physical, ecological, and economic limits." In order to stretch supplies, municipalities are urging that people change their habits to conserve water. A great place to start conserving is with one of the largest residential uses of water, outdoor watering (Vogel 23).
North Americans use more water than anyone else in the world. In the United States, residential water use amounts to approximately 26,100 million gallons per day, or 100 gallons (378 liters) per person. Residential water use in Canada runs a close second, at 343 liters per person per day.4 Approximately 31% of that water is used outdoors.5 This percentage varies greatly depending on the climate and season. The hotter and drier the climate, the greater the portion of household water that is used outdoors, and during the heat of the summer outdoor usage can spike to almost 70% of residential water use. While outdoor usage includes washing cars and filling fountains and pools, most of this water (85-95% of it) is used to keep our thirsty lawns and gardens green (Vogel 24). The origins of the term "xeriscaping" date to the 1980s when city leaders in Denver, a relatively arid municipality, responded to their rapidly increasing population by forming a task force to better manage the city's water resources that were being used for landscaping purposes. According to Vogel, "The task force came up with a plan for the wise use of landscape water in an arid region and called it 'xeriscaping' (xeri from the Greek word for dry, and scape meaning vista)" (24). Consistent with the need to conserve water, an increasing number of developers have used xeriscaping for new construction projects as well as adapting existing properties where water conservation is a priority to this use (Vogel 24). Not only is water being saved using xeriscaping, but consumers and businesses can save money in the process as well. For instance, according to Hepner (2006), "In a nutshell, xeriscaping is drought-resistant landscaping. It can shave dollars off your water bill and hours off your gardening chores and produce gardens that survive August" (4). Drought-resistant does not necessarily mean dry, brown and unattractive, either. For example, an early article in the Journal of Property Management (1993) emphasizes that, "Xeriscaping, a practice that utilizes native plants and trees, allows managers to create lush and attractive landscapes that require a fraction of the care and watering of more typical commercial lawns and plantings" ("Landscaping to Conserve Water" 20). Rather than using traditional lawns comprised of various grasses, shrubbery and flower beds with clearly defined border using nonnative plants, property owners have enjoyed good results landscaping with native plantings including tall grasses, wildflowers, and other foliage that is less demanding in terms of maintenance and water requirements ("Landscaping to Conserve Water" 20). Water needs are reduced because plants that are native to a region typically require a great deal less water. In this regard, the editors of the Journal of Property Management add that "Because they have evolved to survive in a particular climate, they typically are able to support themselves on existing, available water supplies. Contrast this to the needs of the European and Asian plants — including turf grass — that require almost constant watering (not to mention mowing and chemical fertilization) to survive and retain their pleasing greenness" (20). Moreover, native plants are generally hardier than their nonnative counterparts, and are capable of enduring the temperatures, arid or wet conditions, and pests in their native climate without the need for heavy applications of pesticides and herbicides that non-native species require ("Landscaping to Conserve Water" 20). In addition, native plants can help reduce or even eliminate the runoff and erosion that characterize many regions of the country where nonnative plants have been extensively used, and can help replenish underground reserves by allowing water to percolate back into the earth ("Landscaping to Conserve Water" 20). Although xeriscaping can be used in any region of the country, the southern states are especially well suited for its use. For instance, more recently, Wheeler (2004) notes that, "The notion of limits applies as well to water use, especially within arid or semi-arid areas, and may mean planning for extensive water conservation and recycling. In fact, such steps are already bringing about a transformation of landscaping practices in parts of the southwestern U.S., where concepts such as xeriscaping – landscaping using drought-tolerant, often native vegetation – are taking hold" (39).
By some accounts, the use of xeriscaping is used predominately in commercial settings. For instance, in his book, An Environmental History of the World, Hughes (2001) reports that, "The urban forest is undergoing ecological succession, and it is not always the succession people want. A program aimed at reversing the trend is xeriscaping: landscaping with plants that require less water, especially High Plains natives that can survive on rainfall. Although xeriscaping is still rare on residential streets, new corporate buildings have used it" (216). While commercial developers may readily embrace landscaping techniques that save water (and money!), homeowners may be less enthusiastic about the concept unless they are convinced that it is in their best interests to make the initial investment to save money over the long-term. In this regard, Norton (2002) reports that awareness of the need to conserve water may help change a lot of people's minds, especially if they are aware of the true costs associated with their water consumption practices: If the full costs of irrigated lawns, including damage to wildlife, stream-water quality, etc., were paid by customers, they might turn off the spigot and 'suffer' with a brown lawn. The difference between charging full costs and changing preferences is that in the former case, consumers end up feeling deprived and unhappy, whereas they may feel enlightened and happy after being educated about the joys of a xeriscaped lawn" (264). Old habits die hard, though, but as more and more consumers embrace the concept of xeriscaping, Norton suggests that others may follow suit. In this regard, Norton points out that, "Once xeriscaping becomes an element of the community's identity, and citizens encourage a change in the tastes of their neighbors, a trend toward less water use and more native habitat might build on itself, providing increasing returns on a small investment. Investments such as this could pay increasing returns in lowering per capita demand for scarce resources and buffer the economy against shortages and rising prices" (2002: 265). Likewise, Vogel reports that because the technique can help to save water in all types of climates, xeriscaping has become increasingly popular in many regions of the United States.
In reality, xeriscaping is not a mysterious or difficult process, but it does require taking several principles into account that can help reduce water usage. First and foremost, the area to be xeriscaped must be regarded as an interrelated network of soil, plants and water. Despite the fact that xeriscaped literally means "dry vista," xeriscaping does not mean that a lawn will consist of just rocks and cacti (Vogel 24). According to this authority, "Drought tolerant and native plants are favored, but, in addition, zoning is used to group plants according to their water needs. A small high-water-use zone allows a place for those favorite plants that need extra water, but eliminates excess watering of plants that do not require it" (Vogel 24). There are seven general principles involved in xeriscaping as described in Table 1 below.
Table 1
The seven principles of xeriscaping
Principle
Description
1. Planning and design
Xeriscaping starts with a good design that will help ensure that the landscape remains water-efficient and retains its aesthetic appeal over time. The physical characteristics of the site to be landscaped are considered, as well as how the site will be used and the aesthetic preferences of its inhabitants.
2. Soil improvements
Creating a thriving landscape requires knowing the site's soil characteristics, the needs of specific plants, and when and how to amend the soil for water retention and plant nourishment. Soils are quite varied, ranging from almost pure sand to heavy clay. The water-holding capacity of most soils is improved with the addition of organic matter such as compost, peat moss and animal manure. When landscaping with native plants, however, soil amendments may not be necessary. Some well-adapted xeric plants prefer soil that is not too rich. For these plants, loosening the soil is all the preparation that is needed.
3. Efficient irrigation
Designing irrigation zones and choosing proper irrigation equipment are the two key factors in efficient irrigation. In xeriscaping, areas of the landscape are designated as low-, medium- and high-water-use zones. Appropriate plants are then chosen for each zone and are given only the water that they need. Selecting the right equipment ensures that water is not wasted. Lawns, which are high-water-use areas, are best watered with sprinklers. Trees, shrubs, flowers and groundcovers can be watered efficiently with low-volume drip emitters, sprayers and bubblers. Great strides arc currently being made in the technology of irrigation, including such innovations as underground drip systems that deliver water directly to the roots of plants and minimize water loss due to surface evaporation and runoff.
4. Mulching
Using mulch materials to cover the soil conserves water by minimizing evaporation, while offering the added benefits of stabilizing soil temperature, reducing weed growth and slowing erosion. Mulches can add visual interest and offer protective covering until plants mature. Xeriscapers have a wide choice of organic mulches, such as bark chips, wood grindings and pecan shells. Inorganic mulches, such as river rock, granite gravel and landscape fabrics, are also used.
5. Appropriate turf areas
It is important to choose a size of lawn and species of grass to fit the specific needs of the site. Drought-tolerant grasses, such as buffalograss and blue grama grass, can be substituted for water-thirsty bluegrass in many situations. Reducing the size of a lawn to only the area needed and planting water-wise groundcovers and shrubs instead is a wise, water-efficient move.
6. Low-water-use plants
Whenever possible, native plants adapted to the climate of the region are chosen. These plants are as beautiful as any exotic ornamentals but require less watering. Plants with similar water needs are grouped into water-use zones in order to make watering more efficient. Plants are also matched to the microclimate of the site with consideration given to soil characteristics, sun exposure and water retention. Cooler microclimates created by walls and shade trees provide areas of interest and diversity.
7. Proper maintenance
Although most xeriscapes are low-maintenance, they are not no-maintenance. Keeping a xeriscape beautiful and water-thrifty requires a program of well-timed mowing, fertilizing, pruning, pest control and weeding. The use of native plants can minimize or eliminate the need for pesticides, as will nature's controls such as ladybugs which are used to control aphids. In addition, good soil amendments minimize the need for fertilizers and provide a longer-lasting solution then chemical amendments. To ensure water savings over time, irrigation equipment should be properly maintained, watering adjusted for time of year, leaks monitored, and established native plants watered only as needed.
Source: Vogel at 24
Conclusion
The research showed that the world's population continues to increase at alarming rates while the amount of water available for human consumption continues to decrease. The research also showed that Americans use more water than any other people in the world, with landscaping and lawn watering representing major uses. Fortunately, the research also showed that xeriscaping can be used to provide homeowners and businesses alike with a viable alternative to current practices and require less maintenance than traditional lawns, but xeriscaping is not maintenance free and there are some important considerations that need to be taken into account when using these techniques, including a regular maintenance program that is suitable for the types of plants that are used. In the final analysis, xeriscaping represents a valuable contribution to the conservation of water in the United States and consumers can also save money in the process.
References
Hepner, Ruth. 2006, October 11. "Selecting Drought-Resistant Plants." The Washington Times:
4.
Hughes, Donald J. An Environmental History of the World: Humankind's Changing Role
in the Community of Life. London: Routledge, 2001.
"Landscaping to Conserve Water." 1993, March/April. Journal of Property Management 58(2):
20.
Norton, Bryan G. Searching for Sustainability: Interdisciplinary Essays in the Philosophy of Conservation Biology. Cambridge, England: Cambridge University Press, 2002.
Vogel, Cheri. 2003, Fall. "Teaching Water Awareness through Xeriscaping." Green Teacher 72:
23.
Wheeler, Stephen M. Creating Livable, Equitable, and Ecological Communities. New York:
Routledge, 2004.
Appendix A
Representative Application of Xeriscaping Techniques
"Before"
"After"
(addition of Berberis Nevinii)
---
Are you busy and do not have time to handle your assignment? Are you scared that your paper will not make the grade? Do you have responsibilities that may hinder you from turning in your assignment on time? Are you tired and can barely handle your assignment? Are your grades inconsistent?
Whichever your reason is, it is valid! You can get professional academic help from our service at affordable rates. We have a team of professional academic writers who can handle all your assignments.
Plagiarism free papers
Timely delivery
Any deadline
Skilled, Experienced Native English Writers
Subject-relevant academic writer
Adherence to paper instructions
Ability to tackle bulk assignments
Reasonable prices
24/7 Customer Support
Get superb grades consistently
Online Academic Help With Different Subjects
Literature
Students barely have time to read. We got you! Have your literature essay or book review written without having the hassle of reading the book. You can get your literature paper custom-written for you by our literature specialists.
Finance
Do you struggle with finance? No need to torture yourself if finance is not your cup of tea. You can order your finance paper from our academic writing service and get 100% original work from competent finance experts.
Computer science
Computer science is a tough subject. Fortunately, our computer science experts are up to the match. No need to stress and have sleepless nights. Our academic writers will tackle all your computer science assignments and deliver them on time. Let us handle all your python, java, ruby, JavaScript, php , C+ assignments!
Psychology
While psychology may be an interesting subject, you may lack sufficient time to handle your assignments. Don't despair; by using our academic writing service, you can be assured of perfect grades. Moreover, your grades will be consistent.
Engineering
Engineering is quite a demanding subject. Students face a lot of pressure and barely have enough time to do what they love to do. Our academic writing service got you covered! Our engineering specialists follow the paper instructions and ensure timely delivery of the paper.
Nursing
In the nursing course, you may have difficulties with literature reviews, annotated bibliographies, critical essays, and other assignments. Our nursing assignment writers will offer you professional nursing paper help at low prices.
Sociology
Truth be told, sociology papers can be quite exhausting. Our academic writing service relieves you of fatigue, pressure, and stress. You can relax and have peace of mind as our academic writers handle your sociology assignment.
Business
We take pride in having some of the best business writers in the industry. Our business writers have a lot of experience in the field. They are reliable, and you can be assured of a high-grade paper. They are able to handle business papers of any subject, length, deadline, and difficulty!
Statistics
We boast of having some of the most experienced statistics experts in the industry. Our statistics experts have diverse skills, expertise, and knowledge to handle any kind of assignment. They have access to all kinds of software to get your assignment done.
Law
Writing a law essay may prove to be an insurmountable obstacle, especially when you need to know the peculiarities of the legislative framework. Take advantage of our top-notch law specialists and get superb grades and 100% satisfaction.
What discipline/subjects do you deal in?
We have highlighted some of the most popular subjects we handle above. Those are just a tip of the iceberg. We deal in all academic disciplines since our writers are as diverse. They have been drawn from across all disciplines, and orders are assigned to those writers believed to be the best in the field. In a nutshell, there is no task we cannot handle; all you need to do is place your order with us. As long as your instructions are clear, just trust we shall deliver irrespective of the discipline.
Are your writers competent enough to handle my paper?
Our essay writers are graduates with bachelor's, masters, Ph.D., and doctorate degrees in various subjects. The minimum requirement to be an essay writer with our essay writing service is to have a college degree. All our academic writers have a minimum of two years of academic writing. We have a stringent recruitment process to ensure that we get only the most competent essay writers in the industry. We also ensure that the writers are handsomely compensated for their value. The majority of our writers are native English speakers. As such, the fluency of language and grammar is impeccable.
What if I don't like the paper?
There is a very low likelihood that you won't like the paper.
Reasons being:
When assigning your order, we match the paper's discipline with the writer's field/specialization. Since all our writers are graduates, we match the paper's subject with the field the writer studied. For instance, if it's a nursing paper, only a nursing graduate and writer will handle it. Furthermore, all our writers have academic writing experience and top-notch research skills.
We have a quality assurance that reviews the paper before it gets to you. As such, we ensure that you get a paper that meets the required standard and will most definitely make the grade.
In the event that you don't like your paper:
The writer will revise the paper up to your pleasing. You have unlimited revisions. You simply need to highlight what specifically you don't like about the paper, and the writer will make the amendments. The paper will be revised until you are satisfied. Revisions are free of charge
We will have a different writer write the paper from scratch.
Last resort, if the above does not work, we will refund your money.
Will the professor find out I didn't write the paper myself?
Not at all. All papers are written from scratch. There is no way your tutor or instructor will realize that you did not write the paper yourself. In fact, we recommend using our assignment help services for consistent results.
What if the paper is plagiarized?
We check all papers for plagiarism before we submit them. We use powerful plagiarism checking software such as SafeAssign, LopesWrite, and Turnitin. We also upload the plagiarism report so that you can review it. We understand that plagiarism is academic suicide. We would not take the risk of submitting plagiarized work and jeopardize your academic journey. Furthermore, we do not sell or use prewritten papers, and each paper is written from scratch.
When will I get my paper?
You determine when you get the paper by setting the deadline when placing the order. All papers are delivered within the deadline. We are well aware that we operate in a time-sensitive industry. As such, we have laid out strategies to ensure that the client receives the paper on time and they never miss the deadline. We understand that papers that are submitted late have some points deducted. We do not want you to miss any points due to late submission. We work on beating deadlines by huge margins in order to ensure that you have ample time to review the paper before you submit it.
Will anyone find out that I used your services?
We have a privacy and confidentiality policy that guides our work. We NEVER share any customer information with third parties. Noone will ever know that you used our assignment help services. It's only between you and us. We are bound by our policies to protect the customer's identity and information. All your information, such as your names, phone number, email, order information, and so on, are protected. We have robust security systems that ensure that your data is protected. Hacking our systems is close to impossible, and it has never happened.
How our Assignment  Help Service Works
You fill all the paper instructions in the order form. Make sure you include all the helpful materials so that our academic writers can deliver the perfect paper. It will also help to eliminate unnecessary revisions.
2.      Pay for the order
Proceed to pay for the paper so that it can be assigned to one of our expert academic writers. The paper subject is matched with the writer's area of specialization.
3.      Track the progress
You communicate with the writer and know about the progress of the paper. The client can ask the writer for drafts of the paper. The client can upload extra material and include additional instructions from the lecturer. Receive a paper.
4.      Download the paper
The paper is sent to your email and uploaded to your personal account. You also get a plagiarism report attached to your paper.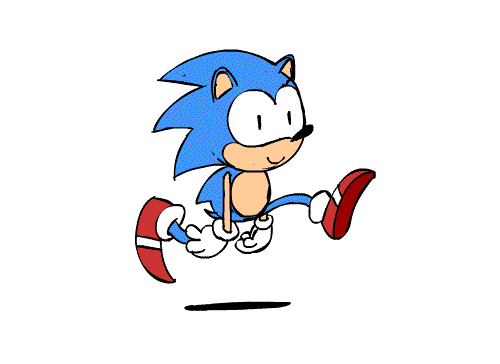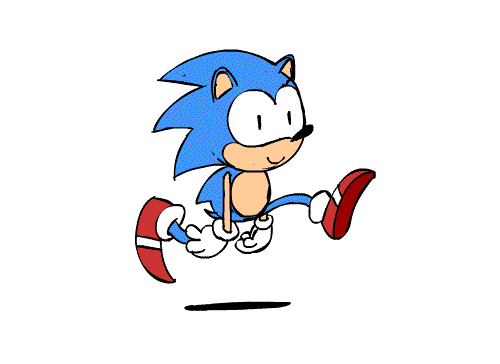 PLACE THIS ORDER OR A SIMILAR ORDER WITH US TODAY AND GET A PERFECT SCORE!!!
---