Antiemetic Efficacy of Ipa Inhalation
Post-Operative Nausea and Vomiting
Don't use plagiarized sources. Get Your Custom Essay on
Antiemetic Efficacy of Ipa Inhalation Assessment
Just from $9/Page
Antiemetic Efficacy of IPA Inhalation in High-Risk PONV Patients
Antiemetic Efficacy of IPA Inhalation in High-Risk PONV Patients
Post-operative nausea and vomiting (PONV) is considered a significant enough threat to patient health that surgical patients are often treated prophylactically to prevent its occurrence (reviewed by Murphy, Hooper, Sullivan, Clifford, and Apfel, 2006). PONV has been defined as an episode of nausea, vomiting, or retching (non-productive vomiting) that occurs within 24 hours following surgery, which can cause patient distress, post-operative complications, prolonged recovery times, and increase the cost of post-surgical care. The prevalence of PONV for the average surgical patient is estimated to be between 20 and 30%, but high-risk patients may have up to an 80% or higher chance of experiencing this condition. The high variability in PONV risk precludes standard prophylactic treatment, due to the cost and the increased risk to patient health that unnecessary treatment poses. The most common approach to PONV prophylactic treatment is therefore screening patients in advance for PONV risk factors.
PONV risk factors can be divided into three categories: patient-specific, anesthetic-related, and surgery-related (reviewed by Murphy, Hooper, Sullivan, Clifford, and Apfel, 2006). Patient-specific factors tend to be fixed, in contrast to anesthetic- or surgery-related factors. These fixed factors include gender, smoking status, and age. Essentially, women are 2-3 times more likely to experience PONV once they have reached puberty and smokers and older adults benefit from a reduced PONV risk. Other patient-specific risk factors include a history of PONV or motion sickness, a history of migraine, health problems, and perioperative anxiety. However, only gender, smoking status, history of PONV, and motion sickness are reliable predictors of PONV risk.
The anesthesia-associated factors that increase the risk of PONV are volatile anesthetics, nitrous oxide, length of anesthesia exposure, and the use of opiates post-operatively (reviewed by Murphy, Hooper, Sullivan, Clifford, and Apfel, 2006). These risk factors are considered variable because substitutes less likely to cause PONV can be used for some patients. The surgical risk factors include the length and type of surgery.
The most common antiemetic used to reduce the risk of PONV is ondansetron, which is administered prophylactically 15 to 30 minutes before the end of surgery (reviewed by Pelligrini, DeLoge, Bennett, and Kelly, 2009). This drug has been shown to lower PONV incidence by 50 to 80% in low-risk patients; however, high-risk patients experience only a 25% reduction in PONV incidence with ondansetron. High-risk patients are therefore often treated post-operatively with multiple antiemetics, the most common being promethazine in combination with ondansetron. In contrast to ondansetron though, promethazine can produce significant adverse side effects, including sedation, dry mouth, and rarely, hypotension. Such side effects tend to increase the risk of patient noncompliance when promethazine has been prescribed for home use, since some patients have reported the side effects to be unacceptably severe. In addition, some patients may harbor 5-HT receptor mutations that render them less susceptible to the effects of ondansetron and other 5-HT antagonist antiemetics (reviewed by Lummis, 2012, p. 4). There is thus a need for alternative antiemetic treatments for these patients.
Towards the goal of identifying alternative antiemetic treatments for patients with a high risk of PONV, Pelligrini and colleagues (2009) tested the antiemetic efficacy of 70% isopropyl alcohol (IPA) inhalation. While IPA inhalation has been shown to be an effective antiemetic for low-risk patients, it has not been tested on high-risk patients or high-risk patients treated prophylactically with ondansetron. The following report will examine the research study conducted by Pelligrini and colleagues (2009) for its value in providing empirical support for treating high-risk PONV patients with IPA inhalation.
Study Design
Study subjects were screened for any physical or psychological problems that would interfere with the outcome of the study, including suspected PONV risk factors like obesity (Pelligrini, DeLoge, Bennett, and Kelly, 2009). A total of 96 patients provided informed consent, but only 85 subjects completed the study (Pelligrini, DeLoge, Bennett, and Kelly, 2009). The medications used for preoperative anxiolysis and sedation were left to the discretion of the anesthetist. After patients gave informed consent, they were asked to verbally report their level of nausea on a numeric rating scale (VNRS) of 0 to 10 preoperatively (Pelligrini, DeLoge, Bennett, and Kelly, 2009). A score of 0 represented no nausea and 10 the "worst imaginable.
All subjects received the same anesthetics for induction, but the agents used for maintenance were based on the anesthetist's choice (Pelligrini, DeLoge, Bennett, and Kelly, 2009). Ondansetron was administered 15 to 30 minutes before extubation intravenously (IV). All information concerning surgical procedures was recorded for later comparisons. Patients were extubated before transfer to a postanesthesia care unit (PACU) or same-day surgery unit (SDSU), where they were asked to provide a VNRS rating and given promethazine or IPA. Patients were asked to continue reporting nausea or vomiting events, and IPA or promethazine use, for 24 hours following surgery. IPA patients were also provided promethazine suppositories for PONV rescue, in case the IPA failed to reduce their symptoms to acceptable levels.
Study Findings
Patients were randomly assigned to either the IPA or promethazine group. Demographically, the IPA group were on average younger (34 vs. 36 years of age, p = 0.052) (Pelligrini, DeLoge, Bennett, and Kelly, 2009). The IPA patients were also more likely to receive nitrous oxide (59% vs. 37%, p = 0.049), therefore these patients would be expected to have a higher PONV risk than the control group receiving promethazine. Given that patients had between 3 and 5 risk factors for PONV, the predicted prevalence of PONV was estimated to be approximately 60%. Ondansetron treatment was expected to reduce nausea by 25 to 42%, but the overall incidence of reported nausea events were 76 and 60% for the IPA and promethazine groups, respectively. The authors interpreted this to indicate that ondansetron is not very effective in high-risk patients, although it seemed to be somewhat effective during the first few hours post-surgery.
The difference in overall nausea events was not statistically significant (p = 0.119), but when the data was stratified by location, IPA patients were significantly more likely to experience a nausea event at home (p = 0.019 ) (Pelligrini, DeLoge, Bennett, and Kelly, 2009). The efficacy of IPA as an antiemetic is supported by the fact that few IPA patients resorted to promethazine rescue at home (7% vs. 23%, p = 0.039). Probably the most striking result of the study was that IPA treatment reduced the time to 50% reduction in VNRS score compared to promethazine in all settings (PACU, p = 0.045; SDSU, p = 0.032; home, p = 0.017). Finally, IPA patients reported no side effects, while promethazine patients reported sedation and dry mouth.
Critique
Pelligrini and colleagues (2009) directly compared the efficacy of the standard post-operative antiemetic promethazine to that of IPA inhalation, within a surgical and post-operative setting. They chose to focus on patients at high-risk for experiencing PONV, because these patients have few options for treating this condition. Since there were 56.4 million ambulatory and impatient surgical procedures performed in the U.S. In 2006 and at least 30.7% of these received general anesthesia (Cullen, Hall, and Golosinskiy, 2009, p. 5), the expected 20 to 30% prevalence rate for PONV suggests a significant number of patients could benefit from alternative antiemetic to promethazine. This need is even greater for high-risk PONV patients.
The theoretical model Pelligrini and colleagues (2009) relied on was a PONV risk scores model, which is generally-accepted and evidence-based (Apfel, 2005, p. 492-492). The predictive value of this model was supported by the results of the study, which revealed an overall PONV prevalence rate between 60 and 76% despite aggressive prophylactic antiemetic treatment. Since the primary outcome of the study was nausea events, which is a subjective experience and thus refractory to quantification, this was a qualitative and thus naturalistic inquiry. The primary survey instrument used was the VNRS, which tracked the patients' reports of nausea for the first 24 hours post-surgery.
While IPA inhalation as a PONV antiemetic appears to be effective and without side effects, it does not appear to be as effective as promethazine. Given that patients experiencing nausea tend to avoid taking oral medications by mouth and many patients dislike using suppositories (reviewed by Pelligrini, DeLoge, Bennett, and Kelly, 2009), patient compliance in a home environment is a significant issue. This study revealed that IPA inhalation significantly reduced reliance on home use of promethazine suppositories for rescue, which supports the efficacy of IPA as a PONV antiemetic; however, a recent meta-analysis found that when the results of this study and similar studies are averaged, there is no support for less reliance on promethazine rescue by IPA patients (Hines, Steels, Chang, and Gibbons, 2012). One advantage IPA seems to have over promethazine is how quickly PONV symptom severity were reduced. These results therefore provide qualitative support for using IPA inhalation as a PONV antiemetic in high-risk patients, but only if promethazine rescue is available.
A possible shortcoming was mentioned by Pelligrini and colleagues (2009) in the discussion; the lack of an inhalation control that would show IPA, and not the act of inhaling a vapor, was responsible for the antiemetic effect. This potential shortcoming was addressed by the authors, by citing a study that revealed that inhalation of saline was completely ineffective compared to IPA. The use of a single study to justify the lack of an appropriate control is not sufficient. Hines and colleagues (2012) reviewed the evidence supporting the efficacy of IPA apart from the placebo effect of inhalation, and found a single randomized, blinded study. This study revealed no difference in efficacy between IPA, peppermint oil, and saline inhalation.
Discussion
The study by Pelligrini and colleagues (2009) revealed IPA inhalation provides some benefit in PONV high-risk patients, although their claims that its efficacy is equal to promethazine or other equivalent drugs are unsupported by this critique and by other reviewers (Hines, Steels, Chang, and Gibbons, 2012). This raises the issue of medical ethics when treating high-risk patients with IPA, since this treatment is not as effective. Pelligrini and colleagues (2009) would probably cite patient reports of PONV antiemetic treatment satisfaction to support their conclusions, but patient satisfaction scores may not accurately reflect patient PONV experiences, since patients and researchers were not blinded to each other. The lack of an inhalation control also undermines the validity of the author's conclusions that IPA inhalation could replace pharmacological agents for treating PONV. To conclude, it would be irresponsible to rely on IPA inhalation to treat PONV in high-risk patients without also providing access to pharmacological antiemetics for rescue. There is also substantial evidence of author bias throughout the study, including how the study was designed. If only the researchers and patients had been blinded to each other, then the patient reports of treatment satisfaction would have been more credible.
References
Apfel, Christian C. (2005). PONV: A problem of inhalational anaesthesia? Best Practice & Research Clinical Anaesthesiology, 19(3), 485-500.
Cullen, Karen A., Hall, Margaret J., and Golosinskiy, Aleksandr. (2009). Ambulatory surgery in the United States, 2006. National Health Statistics Reports, 11, 1-28. Retrieved 9 Oct. 2012 from http://www.cdc.gov/nchs/data/nhsr/nhsr011.pdf.
Hines, S., Steels, E., Chang, A., and Gibbons, K. (2012). Aromatherapy for treatment of postoperative nausea and vomiting (review). Cochrane Database of Systematic Reviews, April 18(4), 1-52. Retrieved 11 Oct. 2012 from http://onlinelibrary.wiley.com/doi/10.1002/14651858.CD007598.pub2/abstract.
Lummis, Sarah C.R. (2012). 5HT3 receptors. Journal of Biological Chemistry, in press, October 4. Retrieved 8 Oct. 2012 from http://www.jbc.org/cgi/doi/10.1074/jbc.R112.406496.
Murphy, Marguerite J., Hooper, Vallire D., Sullivan, Ellen, Clifford, Theresa, and Apfel, Christian C. (2006). Identification of risk factors for postoperative nausea and vomiting in the perianesthesia adult patient. Journal of the PeriAnesthesia Nursing, 21(6), 377-384.
Pelligrini, Joseph, DeLoge, Jon, Bennett, John, and Kelly, Joseph. (2009). Comparison of inhalation of isopropyl alcohol vs. promethazine in the treatment of postoperative nausea and vomiting (PONV) in patients identified as at high risk for developing PONV. American Association of Nurse Anesthetists Journal, 77(4), 293-299.
---
Are you busy and do not have time to handle your assignment? Are you scared that your paper will not make the grade? Do you have responsibilities that may hinder you from turning in your assignment on time? Are you tired and can barely handle your assignment? Are your grades inconsistent?
Whichever your reason is, it is valid! You can get professional academic help from our service at affordable rates. We have a team of professional academic writers who can handle all your assignments.
Plagiarism free papers
Timely delivery
Any deadline
Skilled, Experienced Native English Writers
Subject-relevant academic writer
Adherence to paper instructions
Ability to tackle bulk assignments
Reasonable prices
24/7 Customer Support
Get superb grades consistently
Online Academic Help With Different Subjects
Literature
Students barely have time to read. We got you! Have your literature essay or book review written without having the hassle of reading the book. You can get your literature paper custom-written for you by our literature specialists.
Finance
Do you struggle with finance? No need to torture yourself if finance is not your cup of tea. You can order your finance paper from our academic writing service and get 100% original work from competent finance experts.
Computer science
Computer science is a tough subject. Fortunately, our computer science experts are up to the match. No need to stress and have sleepless nights. Our academic writers will tackle all your computer science assignments and deliver them on time. Let us handle all your python, java, ruby, JavaScript, php , C+ assignments!
Psychology
While psychology may be an interesting subject, you may lack sufficient time to handle your assignments. Don't despair; by using our academic writing service, you can be assured of perfect grades. Moreover, your grades will be consistent.
Engineering
Engineering is quite a demanding subject. Students face a lot of pressure and barely have enough time to do what they love to do. Our academic writing service got you covered! Our engineering specialists follow the paper instructions and ensure timely delivery of the paper.
Nursing
In the nursing course, you may have difficulties with literature reviews, annotated bibliographies, critical essays, and other assignments. Our nursing assignment writers will offer you professional nursing paper help at low prices.
Sociology
Truth be told, sociology papers can be quite exhausting. Our academic writing service relieves you of fatigue, pressure, and stress. You can relax and have peace of mind as our academic writers handle your sociology assignment.
Business
We take pride in having some of the best business writers in the industry. Our business writers have a lot of experience in the field. They are reliable, and you can be assured of a high-grade paper. They are able to handle business papers of any subject, length, deadline, and difficulty!
Statistics
We boast of having some of the most experienced statistics experts in the industry. Our statistics experts have diverse skills, expertise, and knowledge to handle any kind of assignment. They have access to all kinds of software to get your assignment done.
Law
Writing a law essay may prove to be an insurmountable obstacle, especially when you need to know the peculiarities of the legislative framework. Take advantage of our top-notch law specialists and get superb grades and 100% satisfaction.
What discipline/subjects do you deal in?
We have highlighted some of the most popular subjects we handle above. Those are just a tip of the iceberg. We deal in all academic disciplines since our writers are as diverse. They have been drawn from across all disciplines, and orders are assigned to those writers believed to be the best in the field. In a nutshell, there is no task we cannot handle; all you need to do is place your order with us. As long as your instructions are clear, just trust we shall deliver irrespective of the discipline.
Are your writers competent enough to handle my paper?
Our essay writers are graduates with bachelor's, masters, Ph.D., and doctorate degrees in various subjects. The minimum requirement to be an essay writer with our essay writing service is to have a college degree. All our academic writers have a minimum of two years of academic writing. We have a stringent recruitment process to ensure that we get only the most competent essay writers in the industry. We also ensure that the writers are handsomely compensated for their value. The majority of our writers are native English speakers. As such, the fluency of language and grammar is impeccable.
What if I don't like the paper?
There is a very low likelihood that you won't like the paper.
Reasons being:
When assigning your order, we match the paper's discipline with the writer's field/specialization. Since all our writers are graduates, we match the paper's subject with the field the writer studied. For instance, if it's a nursing paper, only a nursing graduate and writer will handle it. Furthermore, all our writers have academic writing experience and top-notch research skills.
We have a quality assurance that reviews the paper before it gets to you. As such, we ensure that you get a paper that meets the required standard and will most definitely make the grade.
In the event that you don't like your paper:
The writer will revise the paper up to your pleasing. You have unlimited revisions. You simply need to highlight what specifically you don't like about the paper, and the writer will make the amendments. The paper will be revised until you are satisfied. Revisions are free of charge
We will have a different writer write the paper from scratch.
Last resort, if the above does not work, we will refund your money.
Will the professor find out I didn't write the paper myself?
Not at all. All papers are written from scratch. There is no way your tutor or instructor will realize that you did not write the paper yourself. In fact, we recommend using our assignment help services for consistent results.
What if the paper is plagiarized?
We check all papers for plagiarism before we submit them. We use powerful plagiarism checking software such as SafeAssign, LopesWrite, and Turnitin. We also upload the plagiarism report so that you can review it. We understand that plagiarism is academic suicide. We would not take the risk of submitting plagiarized work and jeopardize your academic journey. Furthermore, we do not sell or use prewritten papers, and each paper is written from scratch.
When will I get my paper?
You determine when you get the paper by setting the deadline when placing the order. All papers are delivered within the deadline. We are well aware that we operate in a time-sensitive industry. As such, we have laid out strategies to ensure that the client receives the paper on time and they never miss the deadline. We understand that papers that are submitted late have some points deducted. We do not want you to miss any points due to late submission. We work on beating deadlines by huge margins in order to ensure that you have ample time to review the paper before you submit it.
Will anyone find out that I used your services?
We have a privacy and confidentiality policy that guides our work. We NEVER share any customer information with third parties. Noone will ever know that you used our assignment help services. It's only between you and us. We are bound by our policies to protect the customer's identity and information. All your information, such as your names, phone number, email, order information, and so on, are protected. We have robust security systems that ensure that your data is protected. Hacking our systems is close to impossible, and it has never happened.
How our Assignment  Help Service Works
You fill all the paper instructions in the order form. Make sure you include all the helpful materials so that our academic writers can deliver the perfect paper. It will also help to eliminate unnecessary revisions.
2.      Pay for the order
Proceed to pay for the paper so that it can be assigned to one of our expert academic writers. The paper subject is matched with the writer's area of specialization.
3.      Track the progress
You communicate with the writer and know about the progress of the paper. The client can ask the writer for drafts of the paper. The client can upload extra material and include additional instructions from the lecturer. Receive a paper.
4.      Download the paper
The paper is sent to your email and uploaded to your personal account. You also get a plagiarism report attached to your paper.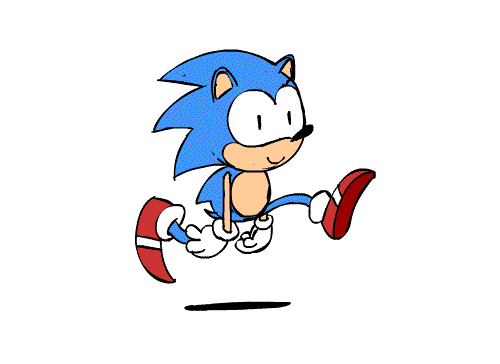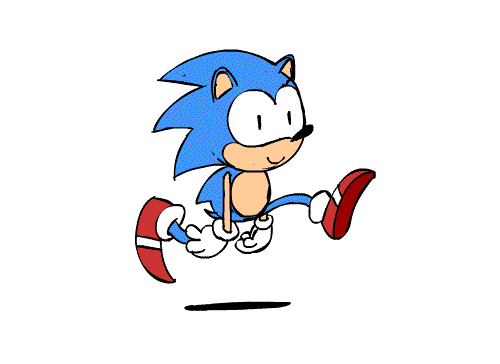 PLACE THIS ORDER OR A SIMILAR ORDER WITH US TODAY AND GET A PERFECT SCORE!!!
---