Asian Resources and Economic Power
Asia has always been a centre of attention in world's politics. A single decision made by one of the Asian countries has a tendency of altering the world's political and economic scenery. A change in Afghanistan changed the perception about world's security and enunciated an on-going war of peace. Similarly, China's growth has altered economic policies of many countries in the world. Hence, whatever takes place in Asia shakes the world to its roots. This region has a lot of importance from economic point-of-view. However, even internally, there is a constant struggle in Asian countries for power and this battle is supported by the resources they have. Who has the most and knows how to use it, will decide the fate of this region.
Don't use plagiarized sources. Get Your Custom Essay on
Asian Resources and Economic Power Research
Just from $9/Page
A lot of Asian countries have desired of developing a framework of policies based on Western model. However, they have successfully managed to come up with more sophisticated foreign policies structure along with the evolution of business, criminal and political interests. Most of the key economic sectors in Asia countries are well-merged with criminal acts and illegal activities but an unconditional access to banking system has played its role in attracting foreign investment.
Asian countries include Afghanistan, Armenia, Azerbaijan, Bahrain, Bangladesh, Bhutan, Brunei, Burma (Myanmar), Cambodia, China, Georgia, Hong Kong, India, Indonesia, Iran, Iraq, Israel, Japan, Jordan, Kazakhstan, Korea, North, Korea, South, Kuwait, Kyrgyzstan, Laos, Lebanon, Malaysia, Maldives, Mongolia, Myanmar, Nepal, Oman, Pakistan, Philippines, Qatar, Russia, Saudi Arabia, Singapore, Sri Lanka, Syria, Taiwan, Tajikistan, Thailand, Turkey, Turkmenistan, United Arab Emirates, Uzbekistan, Vietnam, and Yemen. However, out of all these countries, the countries having a tendency of ruling Asia and becoming a major global power are very few. Lately, ASEAN countries (which include Brunei Darussalam, Cambodia, Indonesia, Laos, Malaysia, Myanmar, Philippines, Singapore, Thailand and Vietnam), Russia, Japan, China and India appear to be key players showing major leap in growth. Rest of the countries either have a very small share in Asian economics or are lagged behind because of their internal power and politics chaos (e.g. Pakistan, North and South Korea). There are other countries such as KSA, UAE, Iran and Iraq who are rich in natural resources but due to poor policies management and internal political stability, are unable to make the most of their resources.
A careful view of who has what and the effectiveness of using one's resources will enable us to understand the economic power Asia holds because of its resources:
China:
China is undoubtedly one of the most powerful countries of Southeast Asia and certainly has an ability of growing tremendously to become world's leading player. China has its reach extended from Central Asia coupled with its power provided by natural resources, to the major shipping routes of Pacific Ocean. Later, in Democratic Ideals and Reality, Mackinder predicted that along with the United States, China would eventually guide the world by "building for a quarter of humanity a new civilization, neither quite Eastern nor quite Western." (Thapliyal, 2010). However, while ignoring what Mackinder mentioned we can consider China as a major sea and land power because of its 9000 miles temperate coastline.
China has been showing a steady growth backed up by very powerful and effective policies designed by the government economical think tanks. China's national power and its effective defense and military mechanism has an ability of affecting Asia to a greater extent and changing current world's scenario altogether. Where China's leadership is committed to building a Comprehensive National Power (CNP) and leveraging its Strategic Configuration of Power (SCP), to reach its strategically motives, acts as a key factor in determining the future of Asia. Backed up with decades of struggle and tremendous growth in almost all sectors of economy, it is expected to have a major impact on Asia-Pacific region from multiple dimensions. Enhancing its CNP seems to be the major objective of China, which when supported by growing defense mechanism, and economic layout, plays a key role in designing China's foreign policy.
We need to acknowledge the fact that China's growth over last two decades has accelerated exponentially (and has also resulted in internal crisis in China). In geostrategic terms states across Asia are likely to be "sucked" into the Chinese economic vortex through increasing economic ties, resources relationships, and investments in infrastructure. As one analyst recently observed that China's Asian strategy is linked directly to its multinational strategy — using multilateral and regional organizations to bolster its economic and political ties across Asia — which supports its modernization strategy.
Although China's material resources have increased over past two decades declaring it as the most powerful state of Asia but a more alarming question is how China is using these resources to have influence over other Asia states and the future of Asia in turn.
Considering the asymmetrical power structure in South-east Asia with ever-growing Chinese influence, the reaction of other Asian countries in response to it, decides the fate of Asia. Results so far are mixed. While China has been able to harness much of the region's economic energy in a favorable direction, it does get its way in territorial and resource conflicts.
China's burgeoning economic rise has restructured economic networks in East Asia, fueling regional production for China as the final assembly and export point to the rest of the world. The Chinese government has also tried to consolidate its economic leadership position by driving broader economic regionalism. Strategic decisions such as Greater Mekong Sub-region initiative of the Asian Development Bank, has strengthen China's ability of providing relatively cheaper products to the market as the China's reach to the ASEAN countries (which are major raw material providers) and the ports of Indian ocean, improves because of this decision. Also because of Free trade agreement wit ASEAN countries, China is enjoying easy access to the world trade worth USD 4.3 trillion (Goh, 2011). While China has taken measures to support the weaker Southeast Asian states, it is also sharing growth with them and yet exercising power from multiple dimensions: The size of its manufacturing sector produces economies of scale, and its political clout lends significance, even legitimacy, to the enterprise.
Involved in the region since the 1990s, the Chinese strategy in Central Asia is undoubtedly multifaceted. A key driver of China's policy in the region, however, appears to be mirroring its Africa policy. In other words, China is steadily increasing its regional presence through the acquisition of stakes in energy and infrastructure assets, and by providing "no-strings attached" loans. For example, Beijing recently agreed to provide Astana with a U.S. $10 billion loan to be used exclusively for the development of the oil and gas industry: a move likely to be used to expand its energy links in the region.
Although several bilateral agreements have been finalized between Beijing and Dushanbe, Tashkent, Almaty and Bishkek respectively and Beijing has attained a balanced position with Russia in the Shanghai Cooperation Organization, its strongest foothold has been gained through a carefully targeted investment strategy. This is evident in Tajikistan, with Chinese participation in the aluminium industry and in Kazakhstan, with key commercial agreements signed with kazmunaigaz and Kazatomprom. Europe has begun to note with concern China's investment patterns, with Chinese foreign direct investment and long-term loans equalling an estimated U.S. $13 billion in the region.
Hence, a unipolar power model is what constitutes China's success.
Russia:
Russia once the global master has lost its position as world's supreme power however it has successfully managed to use its commercial horizon to enhance its influence and impact in Central Asia. Kazakhstan is the major evidence of Russia's power although it is the only direct route of Russia to other states. Russian think tanks have played it smartly by developing banking systems into other states by direct and indirect acquisitions. Theoretically speaking, this will increase Russian ability to influence the economical decisions such as commercial and loan policies. Vnesheconombank, for example, gave Astana a U.S. $3.5 billion loan to be used solely to purchase Russian products. It is also likely that Kazakh BTA Bank will follow a restructuring path that involves a possible sale to Russia's Sberbank (NATO, 2009).
Other than financial sector, Russia is also strengthening its grounds in energy sector. Furthermore, mining is also one of Russia's centres of attention these days. Companies including Polyus Gold and Polymetal have gained considerable leverage over gold and copper deposits; and lukoil continues to expand its presence. For example, Moscow offered capital at a time of crisis to ensure that lukoil could purchase BP's stake in the Caspian Pipeline Consortium project. It is also worth noting that lukoil was invited to sit on Kazakhstan's Foreign Investments Council in 2003 by President Nursultan Nazarbayev (Fedorinova & Khrennikov, 2012).
Russia and other major powers in Central Asia, in pursuit of gaining influential power through effective commercial strategies, have involuntarily made contribution to reaching current political status in Asia. If the business deals made by Russia are investigated for understanding its interest, principles like rule of law, corporate governance, and transparency of beneficial ownership are measured to be unnecessary and thus expendable. State involvement in commercial transactions thus has little to do with contributing to the creation of sustainable economic growth. In fact, several commercial transactions have merely worked to sustain the 'shadow state', ensuring that income generation is not tied to economic development but to securing regime survival (NATO, 2009).
India:
Although United States has been acting as the sole power governing the economic scenery of the world. However, past two decades have shown few major changes. The burden of world economy is now on the shoulders of under dogs like China and India whereas U.S. And Europe are struggling hard to retain their old positions. Economists globally are predicting these Asian countries to be the leading global economic powers in near future. The World Bank says India will become the third largest economy after China and the U.S. By 2025 (Dutta, 2011).
As per Managing Director of World Bank, "tremendous progress in recent years and emphasized the need for sustaining the growth in high-value sectors along with strides in the healthcare and education sectors. (Dutta)"
Similarly, in "Three Billion New Capitalists? The Great Shift of Wealth and Power to the East, it is mentioned
"by 2030, India will overtake Japan in absolute dollar terms, not PPP, and in the second half of this century will be the largest economy. The really long-term miracle in India will come about because of demographics. China's one-child policy will ultimately result in a reduced, and ageing, workforce."
Also, India's status of the world's second fastest growing country will ultimately give it political benefit globally. Although, it still has a status of developing country, but its fast-paced, strong development will serve it in the long run. This is the reason why many countries including U.S. are strengthening their relationships with India.
As per the annual report of CIA published in 2006, "The economy of India is currently the world's fourth largest in terms of real GDP (PPP) after the U.S.A., the People's Republic of China and Japan, and the second fastest growing major economy in the world, averaging at an annual growth rate of above 8%. Its record growth was in the third quarter of 2003, when it grew higher than any other emerging economy at 10.4%."
Despite its natural resources and ideal geographic conditions, its access to cheap labor and impeccable advancement in Information technology, makes it a key player at global forum. Although, the annual revenues of India are still small figures as compared to U.S. And Uk; however its exponential growth is its strongest edge.
As per the report of Foreign Office of United States in 2005,
"Within Asia the declining global share of Japan since 1990 has been more than made up by the rising share of China and India. Between 1975 and 2002, Japan's share of world GDP fell by 1 percentage point while that of South Korea, ASEAN, India and China rose by 1 percentage point, 1.2 percentage points, 2.2 percentage points and 9.2 percentage points, respectively. As the share of the U.S. In world GDP falls (from 21 per cent to 18 per cent) and that of India rises (from 6 per cent to 11 per cent in 2025) making India the third largest economy by 2025. By 2025 the Indian economy is projected to be about 60 per cent the size of the U.S. economy. This transformation into a tri-polar economy will be complete by 2035, with the Indian economy only a little smaller than the U.S. economy but larger than that of Western Europe."
These projections are wells supported by projections of FBI which indicates China to become the supreme power by 2050, and also considers India as a potential candidate for this position, mainly because of its development which is growing by leaps and bounds.
As per Prestowitz, India has a strong demographic structure, where half of Indian population is still in their teen years, China is expected to run out of young and energetic workforce in 10-15 years. Thus, India may leave China far behind in the latter half of the century and may appear as world's biggest economy. Prestowitz further says in his book, "I know there's still something of a socialist hangover in India but it's very much a capitalist economy, one which is driven by entrepreneurs rather than government fiat, which is still very much the case in China."
Japan:
Japan's industrialized, free-market economy is the third-largest in the world. Its economy is highly efficient and competitive in areas linked to international trade, but productivity is far lower in protected areas such as agriculture, distribution, and services. Japan's reservoir of industrial leadership and technicians, well-educated and industrious workforce, high savings and investment rates, and intensive promotion of industrial development and foreign trade produced a mature industrial economy. Japan has few natural resources, and trade helps it earn the foreign exchange needed to purchase raw materials for its economy. Japan is famous for its dual foreign policy. Where one is for West and the other is for its neighbors. Japan has been often criticized for spending its hard earned revenues on building its military strength. It is rather interesting to observe how Japan's foreign policy varies for U.S. And Asian countries (BEAPA, 2012).
Ming Wan in his book argues that, on the one hand, Japan has used cooperative spending to alleviate U.S. criticism and to protect its security environment. In Asia, on the other hand, Japan has used cooperative spending to alleviate historical distrust and to facilitate economic exchange. Balancing between East Asia and the United States has not been easy, however. The two tracks sometimes come into conflict, either when U.S. interests conflict with those of an East Asian state (most notably China), or when Japanese policy towards one party is perceived as uncooperative by the other. Japan's increasing wealth has also been a source of trouble in its relations with the United States, making these increasingly competitive. Interestingly, the same applies to Japan's relations with East Asia. These countries have become more competitive as the region has started to catch up with Japan, while Japanese policy has also become less cooperative in recent years.
China and India have gained their current status by focusing on their soverignity and self-sufficiency, Japan on the other hand hasn't utilized its economic power as yet. Also, it has put in more efforts in strengthening relations with U.S. rather than growing its own power. It appears that Japan wants to acquire a high status in Western countries which lead him to come up with friendly substitutes the West as its own expense. Its obsession with high GNP figures and technology shows its potential and desire for being world's leading power.
While all the attention of the world is towards China and India, Japan is growing exponentially with its economy twice as large as U.S. alone. Quite similar to other Asian countries, access to cheap labor and raw material supported by strong financial status which helps it enjoy the economies of scale, makes it the third largest growing economy.
While China gets all the attention, Japan, still firmly ensconced in second place among the world's economic powers, is quietly enjoying its longest period of sustained growth since World War II. Japan's global brands have never been stronger: Toyota surpassed General Motors in car and truck sales for the first quarter of 2007, knocking it out of the world's top spot for the first time in 76 years; patent royalties deriving from Japanese inventiveness hit $4.2 billion in 2006. Sony and Canon, Honda and Panasonic, Fujitsu and Hitachi: throughout the world, Japanese brands are respected and profitable. By contrast, despite the best efforts of personal-computer giant Lenovo and white-goods producer Haier, China has yet to build a single brand that most Americans could name (Callick, 2007).
As of now, the biggest challenge faced by Japan is decrease in its workforce and aging employees. Rich with other resources required, Japan lacks in manpower. And, it isn't alone in facing this difficulty; in fact China is also facing the same trouble because of its prevalence of one child policy for two long. Japanese population fell in 2006 for the first time since World War II and — excluding the war years — for the first time since the country began collecting data in 1899. The government says Japan, like other nations, needs a birth rate of 2.1 per woman to maintain the current population; in 2005, however, the rate fell to a record low of 1.25. Japan is not alone in confronting demographic decline: China, which also effectively excludes immigration, except by ethnic Chinese, is facing a more dramatic challenge after Mao's call to "populate or perish" was replaced in 1979 by a one-child-per-couple policy (Callick, 2007).
ASEAN Countries:
In past two decades, where EU and U.S. have shown decline in their growth, China, India and Japan have appeared as major economic powers. Countries who considered EU and U.S. As their export sources are now looking for better suppliers and routes and their problems have been solved by ASEAN countries.
ASEAN stands for Association of South East Asian Nations which includes Brunei Darussalam, Cambodia, Indonesia, Laos, Malaysia, Myanmar, Philippines, Singapore, Thailand and Vietnam. World economists have predicted substantial economic growth from south east Asian countries. These forecasts are backed up by the advantage these countries enjoy because of their location, global security and strong economic policy structure which has been benefiting these countries these past two decades.
ASEAN countries already enjoy a rich history. The remarkable eras of Sriwijaya, Majapahit and many other kingdoms in Southeast Asia, are self-explanatory for the glory of these countries which is combined together under a different name: ASEAN.
ASEAN countries are located between China and India which are the fastest growing nations of the world as of now. Furthermore, its location between Middles east and Western world serves it a greater advantage. Also, the global security that ASEAN has enjoyed in the past also serves it in future. Currently Singapore has been treated as the locus of trade in Southeast Asian region serves as a better source of connection between Southeast Asia. But in World War II and the Cold War period were difficult times for these countries. Also the current wave of terror and natural calamities has affected these countries greatly.
Furthermore, the strength of this region which serves the most is its global economy which is well supported by its policies. Where India and China are expected to appear as economic giants, the golden period of this period will be reborn. The increase in economy of these two regions will increase the demand of workforce here which will have a positive impact on the economies of Southeast Asian countries.
ASEAN also enjoys support of many international organizations such as APEC, WTO, and free trade with China. Furthermore, it is also in continuous dialogue with European Union and is strengthening its internal network by having free trade in between member countries. Ratification of AFTA (ASEAN Free Trade Agreement) helps the economies of these countries greatly.
Following statistics will help us understand the rationale of economic collaborations between ASEAN and other major players of the world which includes APEC member countries.
The dynamic economic relations between ASEAN founding members (ASEAN-5) and economic powers within APEC were manifested in their trade volume in 1999-2009. Trade between ASEAN-5 and China rose from 3.7% from the grouping's total trade volume in 1999 to 11.1% in 2009; ASEAN-5 and Japan trade dropped from 15.9% in 1999 to 10.36% in 2009; ASEAN-5 and the U.S.' trade declined from 18.7% in 1999 to 9.66% in 2009; and trade between ASEAN-5 and APEC economies slumped from 75.1% to 72.8% in 2009 (Panennungi, 2011).
Firstly, the location of ASEAN countries provides them a strategic advantage in the region. Among these countries, Singapore has shown an exponential growth on 6.73% since 1989 till 2009. Also, Malaysia with 6.15%, Indonesia 5.16%, Thailand 5.02% and the Philippines 3.79%, have gained their due attention. Furthermore, Singapore and Malaysia are located in the vicinity of Malacca Strait. They are also well-balanced with their sound seaports and their infrastructure (which is better than other ASEAN countries). Hence, over all these countries benefit greatly because of their location and play important role in international trade.
Furthermore, the recent global setbacks didn't have much impact on ASEAN countries. Global conflicts, war against terrorism etc. Were the events which shook the world economy; however, they didn't affected the security of these regions much. Also, these countries have shown better growth rate as compared to the other key players of the world. During past decade, the world economy grew by a positive 2.69%. APEC economies growth during the same period was 2.83%. In comparison economic growth of main APEC economic powers like Japan was 1.31%, the U.S. 2.52% and China 9.98% (Panennungi, 2011).
ASEAN 5 is the countries who play vital role in the success of this association. They include Indonesia, Malaysia, Philippines, Singapore, and Thailand. Their combined growth in past twenty years was 5.37% showing that ASEAN-5 and China are becoming the leading powers in APEC and also in the global scenery.
Time has proved that the decision of forming alliance has proved extremely fruitful for Southeast Asian countries. Although, they are small economies with open-trade model, their responsiveness to global events and needs along with strong relations with world's leading political powers will determine its fate.
Strengths of ASEAN make it fully capable of coping up with the challenges of today's world and it is better for ASEAN id they seize the moment and pick the momentum of market leaders. ASEAN need to penetrate its products into Asia's growing market. It must balance the spirit of increasing trade relation with other countries and improving domestic industry as an effort to increase competitiveness, SEAN need to maintain its neutrality. Trade relation with traditional partners such as the European Union and the U.S. need to be maintained (Maruli, 2011).
Where these location and manpower is ASEAN's strength, it also has tendency of destroying these countries if they try to function individually rather than the cumulative force.
Pakistan:
Pakistan, the once called Asian Tiger, has lost its status as economic power. In late 90s, Pakistan did show some steady growth however due to internal political instability, Pakistan has been proved unable of responding to global challenges. Although it got its independence with India and still has a huge reservoir of natural resources, coupled with cheap labor and a highly suitable geographic location which makes it an ideal country for investment, Pakistan has fall prey to internal corruption and faulty political system. In global scenario, Pakistan may appear as an important part of strategic decisions; however it is in no state of having decisive status in changing the environment of world's economy. On top of its internal problems, foreign loans with heavy interest rates have also made Pakistan slaves of international financial organizations (Nayyar, 2012).
Belaris, Ukraine, Turkmenistan, Tajikistan, Uzbekistan, Kazakhstan and Kyrgyzstan
These countries emerged in Central Asia after the split of Soviet Union or ex-USSR. Although these countries remained dormant in world's economic platform for past decade; however recent political condition and war against terrorism has brought them into the lime light. These countries were once considered as hubs of Islamic civilization and schools of knowledge where Islamic world was way ahead of Europe (Kinzer, 2001).
These countries are rich in natural resources including oil and gas but the ignorance of their rulers have pushed these countries years back. Furthermore, now that Afghanistan is no longer the heated target in war against terror, these countries are bearing the brunt of it. As a matter of fact, they have been attacked by Talibans who had intention of converting them into extremist states (Kinzer, 2001).
These countries also have strong strategic location as per world's politics since they share borders with Afghanistan. Lawlessness, internal political instability, unutilized resources and lack of education is pushing these nations back every day (Kinzer, 2001).
Saudi Arabia:
KSA has an economy based on oil with strong government hold over economic activities of major value. It possesses about 20% of the world's proven petroleum reserves, ranks as the largest exporter of petroleum, and plays a leading role in OPEC. The petroleum sector accounts for roughly 80% of budget revenues, 45% of GDP, and 90% of export earnings (Indexmundi, 2012). Also, growth of private sector is also encouraged by its government. Furthermore, efforts are being made in strengthening power generation, telecommunications, natural gas exploration, and petrochemical sectors. KSA clearly lags behind in educating its youth. This is the reason why Almost 6 million foreign workers play an important role in the Saudi economy, particularly in the oil and service sectors, while Riyadh is struggling to reduce unemployment among its own nationals. Although Saudi Arab has been rewarded with major resources but it has failed to attain status of economic power in Asia.
Israel:
Although middle set Asia is quite rich in its reservoirs of oil, Israel has a reputation of country with very low natural resources. Due to its advancement in IT and agriculture, Israel has managed to sustain its economy. However, it has limited deposits of minerals and other useful substances which help its economy.
In 1999, when Israel discovered gas during its search of crude oil, it has managed to get gas reservoirs worth USD 4 billion. Other than that, it is a small state with great hold on world's politics (Economist, 2010).
UAE, Iran, Iraq, Turkey, Qatar, Yemen and Kuwait
When oil was discovered in UAE in 1971, a new era of industrialization started. The federation, formed in 1971, used its vast oil wealth during the 1970s to transform the national economy through expansion of roads, ports, airports, communications facilities, electric power plants, and water desalination facilities, as well as construction of huge oil-processing complexes. With the completion of major infrastructural projects by the early 1980s, the focus of development shifted to diversifying the economy by establishing capital-intensive industries based on oil and gas resources (National Encyclopedia, 2009). Trade free zones are important features of economy of UAE. However recession has shaken UAE deeply resulting in unemployment and bankruptcy of thousands and it is still trying hard to acquire its old status (Arnold, 2011).
Iran, Iraq, Kuwait, Qatar and Yemen share the same wealth as UAE: Oil and gas. However, they have failed to utilize these resources because of internal political instability and hostility of world's nations. Iran-Iraq and Iraq-Kuwait wars are the dark phases of their history which have pushed these nations' decades back. Also, due to hostility faced by these countries from U.S. And other European countries have resulted in a lot of trade restrictions on these countries which have badly affected their economies.
Asia is a colorful region with various cultures and nations assimilated in it. As it's geographic, its demographics also show a great variety. Where there are countries like China, India and Japan who have a tendency of becoming world's leaders in next three decades, there are also countries like Pakistan and ex-soviet union who can barely stand on their feet despite their wealth of natural resources and other factors of economies. Similarly, there are silent players such as ASEAN countries who are slowly growing, playing their roles as sovereign states showing steady development. As compared to Europe and North America, Asia is enriched with natural resources and its geographic location has made it significant in world's politics. With countries like China and India who have complete ability of controlling global economy in a very short time, Asia can become the ruling continent of the world.
References:
Annual Report of CIA. (2006), World Economy and United States
Arnold, T. (2011), Dubai economy powers ahead, prospectus reveals, retrieved from http://www.thenational.ae/business/markets/dubai-economy-powers-ahead-prospectus-reveals
Bureau of East Asian and Pacific Affairs. (2012), Background Note: Japan
Callick, R. (2007), Make Way for Japan
Dutta, S. India Marches Ahead to Emerge as the Largest Economic Power, retrieved from http://ezinearticles.com/?India-Marches-Ahead-to-Emerge-as-the-Largest-Economic-Power-of-the-World&id=356990
Economist. (2010), Israel and its natural resources. retrieved from http://www.economist.com/node/17468208
Fedorinova, Y. & Khrennikov, I. (2009), Polyus, Polymetal Owners Said to Weigh Russian Gold Merger, Retrieved from http://www.businessweek.com/news/2012-02-08/polyus-polymetal-owners-said-to-weigh-russian-gold-merger.html
Goh, E. (2011), Limits of Chinese Power in Southeast Asia, Retrieved from http://yaleglobal.yale.edu/content/limits-chinese-power-southeast-asia
Indexmundi. (2012), Indexmundi, Saudi Arabia Economy Profile 2012, Retrieved from http://www.indexmundi.com/saudi_arabia/economy_profile.html
KINZER, S. (2001). A NATION CHALLENGED: THE REGION; 5 Ex-Soviet Asian Republics Are Now Courted by the U.S. Retrieved from http://www.nytimes.com/2001/10/10/world/nation-challenged-region-5-ex-soviet-asian-republics-are-now-courted-us.html#h[]
Maruli, A. (2011), ASEAN must seize momentum of world economic power shift
NationalEncyclopedia, United Arab Emirates-Economic Development, Retrieved from http://www.nationsencyclopedia.com/Asia-and-Oceania/United-Arab-Emirates-ECONOMIC-DEVELOPMENT.html#b
Nayyar. S.U. (2012), How to make Pakistan an Economic Power
Prestowitz, C. (2005)"Three Billion New Capitalists? The Great Shift of Wealth and Power to the East
Thapliyal, G.S. (2011), Implications of China's Rise, Retrieved from http://www.indiandefencereview.com/geopolitics/Implications-of-Chinas-Rise.html
Wan, Ming (2001) Japan Between Asia and the West: Economic Power and Strategic Balance, New York: M.E. Sharpe, Paperback, ISBN: 0-7656-0778-6, 240 pages.
Asian Resources and Economic Power Page 2
---
Are you busy and do not have time to handle your assignment? Are you scared that your paper will not make the grade? Do you have responsibilities that may hinder you from turning in your assignment on time? Are you tired and can barely handle your assignment? Are your grades inconsistent?
Whichever your reason is, it is valid! You can get professional academic help from our service at affordable rates. We have a team of professional academic writers who can handle all your assignments.
Plagiarism free papers
Timely delivery
Any deadline
Skilled, Experienced Native English Writers
Subject-relevant academic writer
Adherence to paper instructions
Ability to tackle bulk assignments
Reasonable prices
24/7 Customer Support
Get superb grades consistently
Online Academic Help With Different Subjects
Literature
Students barely have time to read. We got you! Have your literature essay or book review written without having the hassle of reading the book. You can get your literature paper custom-written for you by our literature specialists.
Finance
Do you struggle with finance? No need to torture yourself if finance is not your cup of tea. You can order your finance paper from our academic writing service and get 100% original work from competent finance experts.
Computer science
Computer science is a tough subject. Fortunately, our computer science experts are up to the match. No need to stress and have sleepless nights. Our academic writers will tackle all your computer science assignments and deliver them on time. Let us handle all your python, java, ruby, JavaScript, php , C+ assignments!
Psychology
While psychology may be an interesting subject, you may lack sufficient time to handle your assignments. Don't despair; by using our academic writing service, you can be assured of perfect grades. Moreover, your grades will be consistent.
Engineering
Engineering is quite a demanding subject. Students face a lot of pressure and barely have enough time to do what they love to do. Our academic writing service got you covered! Our engineering specialists follow the paper instructions and ensure timely delivery of the paper.
Nursing
In the nursing course, you may have difficulties with literature reviews, annotated bibliographies, critical essays, and other assignments. Our nursing assignment writers will offer you professional nursing paper help at low prices.
Sociology
Truth be told, sociology papers can be quite exhausting. Our academic writing service relieves you of fatigue, pressure, and stress. You can relax and have peace of mind as our academic writers handle your sociology assignment.
Business
We take pride in having some of the best business writers in the industry. Our business writers have a lot of experience in the field. They are reliable, and you can be assured of a high-grade paper. They are able to handle business papers of any subject, length, deadline, and difficulty!
Statistics
We boast of having some of the most experienced statistics experts in the industry. Our statistics experts have diverse skills, expertise, and knowledge to handle any kind of assignment. They have access to all kinds of software to get your assignment done.
Law
Writing a law essay may prove to be an insurmountable obstacle, especially when you need to know the peculiarities of the legislative framework. Take advantage of our top-notch law specialists and get superb grades and 100% satisfaction.
What discipline/subjects do you deal in?
We have highlighted some of the most popular subjects we handle above. Those are just a tip of the iceberg. We deal in all academic disciplines since our writers are as diverse. They have been drawn from across all disciplines, and orders are assigned to those writers believed to be the best in the field. In a nutshell, there is no task we cannot handle; all you need to do is place your order with us. As long as your instructions are clear, just trust we shall deliver irrespective of the discipline.
Are your writers competent enough to handle my paper?
Our essay writers are graduates with bachelor's, masters, Ph.D., and doctorate degrees in various subjects. The minimum requirement to be an essay writer with our essay writing service is to have a college degree. All our academic writers have a minimum of two years of academic writing. We have a stringent recruitment process to ensure that we get only the most competent essay writers in the industry. We also ensure that the writers are handsomely compensated for their value. The majority of our writers are native English speakers. As such, the fluency of language and grammar is impeccable.
What if I don't like the paper?
There is a very low likelihood that you won't like the paper.
Reasons being:
When assigning your order, we match the paper's discipline with the writer's field/specialization. Since all our writers are graduates, we match the paper's subject with the field the writer studied. For instance, if it's a nursing paper, only a nursing graduate and writer will handle it. Furthermore, all our writers have academic writing experience and top-notch research skills.
We have a quality assurance that reviews the paper before it gets to you. As such, we ensure that you get a paper that meets the required standard and will most definitely make the grade.
In the event that you don't like your paper:
The writer will revise the paper up to your pleasing. You have unlimited revisions. You simply need to highlight what specifically you don't like about the paper, and the writer will make the amendments. The paper will be revised until you are satisfied. Revisions are free of charge
We will have a different writer write the paper from scratch.
Last resort, if the above does not work, we will refund your money.
Will the professor find out I didn't write the paper myself?
Not at all. All papers are written from scratch. There is no way your tutor or instructor will realize that you did not write the paper yourself. In fact, we recommend using our assignment help services for consistent results.
What if the paper is plagiarized?
We check all papers for plagiarism before we submit them. We use powerful plagiarism checking software such as SafeAssign, LopesWrite, and Turnitin. We also upload the plagiarism report so that you can review it. We understand that plagiarism is academic suicide. We would not take the risk of submitting plagiarized work and jeopardize your academic journey. Furthermore, we do not sell or use prewritten papers, and each paper is written from scratch.
When will I get my paper?
You determine when you get the paper by setting the deadline when placing the order. All papers are delivered within the deadline. We are well aware that we operate in a time-sensitive industry. As such, we have laid out strategies to ensure that the client receives the paper on time and they never miss the deadline. We understand that papers that are submitted late have some points deducted. We do not want you to miss any points due to late submission. We work on beating deadlines by huge margins in order to ensure that you have ample time to review the paper before you submit it.
Will anyone find out that I used your services?
We have a privacy and confidentiality policy that guides our work. We NEVER share any customer information with third parties. Noone will ever know that you used our assignment help services. It's only between you and us. We are bound by our policies to protect the customer's identity and information. All your information, such as your names, phone number, email, order information, and so on, are protected. We have robust security systems that ensure that your data is protected. Hacking our systems is close to impossible, and it has never happened.
How our Assignment  Help Service Works
You fill all the paper instructions in the order form. Make sure you include all the helpful materials so that our academic writers can deliver the perfect paper. It will also help to eliminate unnecessary revisions.
2.      Pay for the order
Proceed to pay for the paper so that it can be assigned to one of our expert academic writers. The paper subject is matched with the writer's area of specialization.
3.      Track the progress
You communicate with the writer and know about the progress of the paper. The client can ask the writer for drafts of the paper. The client can upload extra material and include additional instructions from the lecturer. Receive a paper.
4.      Download the paper
The paper is sent to your email and uploaded to your personal account. You also get a plagiarism report attached to your paper.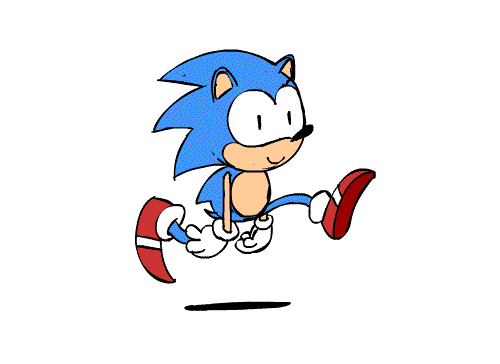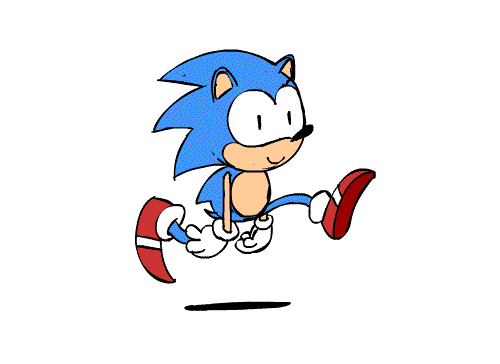 PLACE THIS ORDER OR A SIMILAR ORDER WITH US TODAY AND GET A PERFECT SCORE!!!
---