Intercessory Prayer
"Religion and spirituality are not consistently addressed in medical school curricula, and even may be considered inappropriate teaching subjects. However, physicians are beginning to recognize the role of spirituality and prayer in the healing practices of their patients, as indicated by conferences sponsored by the National Institutes of Health" (Friedman, et al., 1997).
Don't use plagiarized sources. Get Your Custom Essay on
Assessing the power of intercessory prayer
Just from $9/Page
How much is really known about the power of intercessory prayer? For centuries religions have taught that prayer is a powerful communication link with God, but this paper will provide evidence that prayer can go deeper than just communication with God. Indeed intercessory prayer can have a positive impact on serious health problems. This proposal, backed by an investigation into the literature, will show that indeed intercessory prayer is a viable approach to better health, and should be respected in that light.
The Literature
A randomized trial of the effects of remote intercessory prayer (Palmer, et al., 2004, p. 438) concluded that only a "marginally significant reduction" in pain was observed in the group used for interventions. The study was conducted using 86 male and female participants between 18 and 88 years of age. Here's how it worked: several churchgoing volunteers agreed to pray daily for individuals who were a distance away and were not aware that someone was praying for them, Palmer explains (p. 438). The volunteers prayed daily for one month and their efforts appeared to have some effect "…if the subject initially believed that the problem could be resolved" (Palmer, p. 438).
The authors concede that while the "empirical evidence" on the potential benefits of intercessory prayer is "relatively sparse" — they nonetheless see the issue as "compelling" (p. 439). Hence, the researchers put together a research strategy that involved participants from six Presbyterian churches; those church members were part of a prayer circle, accustomed to praying for friends and others who were in need of spiritual support. The prayer group members were given the participant's first name (participants were not members of the prayer group's church) and "a written summary of his or her concern" (that's all the praying Presbyterians knew about those they were praying for) (Palmer, p. 440). The average length of each prayer session was three minutes two times each day.
On a scale of 1 (great outcome) to 4 (nothing happened at all) participants receiving the prayer support were asked to evaluate the degree to which his/her problem was resolved. After analysis, the researchers report interesting findings: a) those in the intervention group who had a "higher belief in the power of prayer" noted "significant improvements in physical functioning"; b) those in the intervention group "with a lower belief in prayer" had a "significantly worse physical function outcome"; and c) it's not possible to "generalize the results of this study beyond the population" from which the research was conducted (Palmer, p. 447).
In a very believable and carefully conducted study, forty patients with "advanced AIDS" received "distant healing" (DH) in the form of prayer from "healers" (spiritually gifted persons using prayer as a healing device) (Sicher, et al., 1998, p. 358). The researchers employed a "double blind randomized" approach, using healers located at various places throughout the U.S.; the healers and AIDs patients never met. A "rotating healing schedule" was used; each AIDS subject was treated by ten different practitioners during a 6-month period and each healer was given a packet with instructions that indicated the precise time during which treatment should be given.
The practitioners (healers) were asked to pray for certain assigned AIDS patients about one hour per day for six consecutive days. To be able to qualify the results, a control group of AIDS patients was set up and did not receive intercessory prayer (Sicher, p. 359). The results (using a "blind medical chart review") showed that, in comparison to the control group that received no prayers, the participating AIDS patients: a) "acquired significantly fewer new AIDS-defining illnesses"; b) had "lower illness severity"; c) required "significantly fewer doctor visits"; d) visited the hospital fewer times; and e) showed "significantly improved mood" (Sicher, p. 358). Do the authors claim this is proof prayer works? No. But it suggests that further research is imperative due to the "exciting" and "surprising" results found by Sicher (p. 362).
Meanwhile, Dr. Herbert Benson and colleagues (American Heart Journal) conducted research using distant prayer on cardiovascular patients (Krucoff, 2005, p. 762) that were going through and recovering from coronary artery bypass graft (CABG); they referred to their work as "The Study of Therapeutic Effects of Intercessory Prayer" (STEP). Cardiovascular patients from 6 U.S. hospitals were divided into Group 1 (604 patients received prayer but were uncertain as to whether they were prayed for or not); Group 2 (597 patients did not receive prayer but were told they may or may not receive prayer); and Group 3 (601 patients received intercessory prayer and were told that indeed they would receive prayer) (Benson, p. 934). The prayer was given for 14 days, beginning the night before the patients went in for CABG. The results? In the two groups (2 & 3) that were uncertain as to whether or not they would receive intercessory prayer, complications occurred in 52% of those who actually did receive intercessory prayer vs. complications in 51% of those in that group who did not receive intercessory prayer (Benson, p. 934).
Complications occurred in 59% of patients who were certain they would receive intercessory prayer compared with complications in 52% of those uncertain of receiving the distant prayer. Hence, Benson concludes that intercessory prayer itself had "no effect on complication-free recovery from CABG"; on the other hand, "certainty of receiving intercessory prayer" was linked with a "higher incidence of complications" (Benson, p. 934). In the same issue of the American Heart Journal an editorial warns that the STEP approach does not "prove that prayer had an untoward effect" on the patients (Krucoff, et al., 2006); moreover, many prayers for the seriously ill embrace the "implicit objective of easing the passage of the spirit out of the body" which may have skewed the results to some degree. Krucoff also asserts that the assumption made — prior to the actual study — that "blinded" prayer would be effective and "unblinded" prayer would be even more effective was "counterintuitive" (p. 764).
Continuing with the discussion of major surgery and its dynamics, a 1999 randomized, controlled study of intercessory prayer on coronary care unit patients (at a private, university-based hospital) revealed very simply that "remote, intercessory prayer was associated with lower coronary care unit (CCU) course scores" (Harris, et al., 1999, p. 2273). In this research, lower CCU course scores reflect a reduction in "overall adverse events" — which suggests that prayer "…can be an effective adjunct to standard medical care" (Harris, p. 2273). In this survey, 1,013 heart patients at Mid America Heart Institute in Kansas City participated; 484 were given prayer and 529 were part of a control group.
Those providing the intercessory prayer were selected from the community but were not part of any particular denomination. The praying participants had to agree to this: "I believe in God. I believe that He is personal and is concerned with individual lives. I further believe that He is responsive to prayers for healing made on behalf of the sick" (Harris, p. 2274). A total of 75 "intercessors" were placed in 15 teams of 5 members each. The praying was done on an individual basis and the intercessors knew only the first name of the patient for which they interceded. The authors point out that since around 50% of patients that were part of this study indicated before surgery that they had a religious preference, it is highly likely that many if not most of the patients were "already receiving intercessory and/or direct prayer" from clergy, family and friends (Harris, p. 2277). The effect those additional prayers had on the control group and the group receiving prayers was of course unknown, but worth mentioning at any rate. In a subsequent issue of Archive of Internal Medicine (Dossey, 200) Dr. Larry Dossey responds to critics of Harris' research. One critic, a Dr. Sandweiss, suggested that science should deal with "facts" not "miracles" (Dossey, p. 1735). But Dossey notes that when Isaac Newton embraced the idea of universal gravity critics he was "…charged by his contemporaries with surrendering to mysticism" — and indeed, prayer researchers are accused of mysticism today (p. 1735).
Another research article delving into intercessory prayer (IP) is presented in Perspectives in Biology and Medicine (Sloan, et al., 2006). Notwithstanding the scientific community's rejection of IP research — and the author's admission (p. 511) that "compelling evidence does not exist" for distant healing through IP — Sloan's group insists that research done correctly is worthy and viable. What Sloan and colleagues challenge in this piece is that the problem with most studies conducted (up to 2006) is that they are based on observational investigations. Those studies fail to meet randomized controlled trials (RCT) and further, IP studies often do not "specify the outcome variables of the specific research" (Sloan, p. 504).
Given the limitations mentioned above, researchers studying intercessory prayer are also banging their heads against reality because they are claiming to make discoveries that are "incompatible with current views of the physical universe and consciousness" (Sloan, p. 504). That having been said, if IP studies are held to the "standards of science" and if "more precise hypotheses are tested" then a "scientific revolution" is not beyond imagination (Sloan, p. 513).
Using personal prayer for health reasons. An article published in 2004 reports on a national survey that was conducted in 1998; in that survey researchers found that 35% of participants used prayer for "health reasons" (McCaffrey, et al., 2004, p. 858). Of those respondents, 75% prayed for "wellness" and 22% prayed for "specific medical conditions" (McCaffrey, p. 858). Of the 22% who prayed for specific medical conditions 69% "found prayer very helpful,' McCaffrey reports on page 858. This research offers a disclaimer that while there is no "proven therapeutic efficacy of prayer" there has been a great deal of interest in the relationship between spirituality and health, hence the need for discovery and experimentation.
There were a total of 2,055 respondents to the survey (which was done over the telephone); the specific question asked was: "Have you ever used prayer or spiritual practice for your own health concerns?" (McCaffrey, p. 860). It should be noted that overall of those who were praying for any health concerns some 72% were "simultaneously using conventional medicine"; and moreover, 74% of those praying for relief from cancer were "also seeing a physician in the same 12-month period" (McCaffrey, p. 860).
Conclusion:
The bottom line of McCaffrey's research is that "about one-third of U.S. adults surveyed used prayer for health reasons"; most often prayer was used to treat depression, headaches, back and/or neck pain, digestive problems, allergies and other "painful or aggravating symptoms" (pp. 860-861). People who use prayer for health reasons, "…report high levels of perceived helpfulness" but they "rarely" have discussions of prayer or spiritual matters with doctors, McCaffrey writes (p. 861). The bottom line for this proposal is that sufficient evidence — through verifiable, scholarly research — is available to proceed with the theme that intercessory prayer does have validity. Certainly more research is needed, and more research will be conducted in this field. But what has been revealed to date, reflected in this paper, is encouraging.
Works Cited
Benson, Herbert, Dusek, Jeffery a., Sherwood, Jane B., Lam, Peter, Bethea, Charles F.,
Carpenter, William, Levitsky, Sidney, Hill, Peter C., Clem, Donald W., Jain, Manoj K.,
Drumel, David, Lopecky, Stephen L., Mueller, Paul S., Marek, Dean, Rollins, Sue, and Hibberd, Patricia L. (2006). Study of the Therapeutic Effects of Intercessory Prayer
(STEP) in cardiac bypass patients: A multicenter randomized trial of uncertainty and certainty of receiving intercessory prayer. American Heart Journal, 151(4), 934-942.
Dossey, Larry. (2000). Prayer and Medical Science: A Commentary on the Prayer Study by Harris et al. And a Response to Critics. Archive of Internal Medicine, Vol. 160, 1735-1737.
Friedman, Tracey, Slayton, William B., Allen, Linda S., Pollock, Brad H., Dumont-Driscoll,
Marilyn, Mehta, Paulette, and Graham-Pole, John. Use of Alternative Therapies for Children
With Cancer. Pediatrics, 100(6), 1-6.
Harris, William S., Gowda, Manohar, Kold, Jerry W., Strychacz, Christopher P., Vacek, James
L., Jones, Philip G., Forker, Alan, O'Keefe, James H., and McCallister, Ben D. (1999).
A Randomized, Controlled Trial of the Effects of Remote, Intercessory Prayer on Outcomes
In Patients Admitted to the Coronary Care Unit. Archive of Internal Medicine, Vol. 159,
2273-2278.
Krucoff, Mitchell W., Crater, Suzanne W., and Lee, Kerry L. (2006). From efficacy to safety
Concerns: A STEP forward or a step back for clinical research and intercessory prayer?:
The Study of Therapeutic Effects of Intercessory Prayer (STEP). American Heart Journal,
151(4), 762-764.
McCaffrey, Anne M., Eisenberg, David M., Legedza, Anna T.R., Davis, Roger B., and Phillips,
Russell S. (2004). Prayer for Health Concerns. Archive of Internal Medicine, Vol. 164, 858-
Palmer, Raymond F., Katerndahl, David, and Morgan-Kidd, Jayne. (2004). A Randomized Trial
Of the effects of Remote Intercessory Prayer: Interactions with Personal Beliefs on Problem-
Specific Outcomes and Functional Status. The Journal of Alternative and Complementary
Medicine, 10(3), 438-448.
Sicher, Fred, Targ, Elisabeth, Moore, Dan, and Smith, Helene S. (1998). A Randomized Double-
Blind Study of the Effect of Distant Healing in a Population With Advanced AIDS. Western
Journal of Medicine, 169(6), 356-363.
Sloan, Richard, and Ramakrishnan, Rajasekhar. (2006). Science, Medicine, and Intercessory
Prayer. Perspectives in Biology and Medicine, 49(4), 504-514.
---
Are you busy and do not have time to handle your assignment? Are you scared that your paper will not make the grade? Do you have responsibilities that may hinder you from turning in your assignment on time? Are you tired and can barely handle your assignment? Are your grades inconsistent?
Whichever your reason is, it is valid! You can get professional academic help from our service at affordable rates. We have a team of professional academic writers who can handle all your assignments.
Plagiarism free papers
Timely delivery
Any deadline
Skilled, Experienced Native English Writers
Subject-relevant academic writer
Adherence to paper instructions
Ability to tackle bulk assignments
Reasonable prices
24/7 Customer Support
Get superb grades consistently
Online Academic Help With Different Subjects
Literature
Students barely have time to read. We got you! Have your literature essay or book review written without having the hassle of reading the book. You can get your literature paper custom-written for you by our literature specialists.
Finance
Do you struggle with finance? No need to torture yourself if finance is not your cup of tea. You can order your finance paper from our academic writing service and get 100% original work from competent finance experts.
Computer science
Computer science is a tough subject. Fortunately, our computer science experts are up to the match. No need to stress and have sleepless nights. Our academic writers will tackle all your computer science assignments and deliver them on time. Let us handle all your python, java, ruby, JavaScript, php , C+ assignments!
Psychology
While psychology may be an interesting subject, you may lack sufficient time to handle your assignments. Don't despair; by using our academic writing service, you can be assured of perfect grades. Moreover, your grades will be consistent.
Engineering
Engineering is quite a demanding subject. Students face a lot of pressure and barely have enough time to do what they love to do. Our academic writing service got you covered! Our engineering specialists follow the paper instructions and ensure timely delivery of the paper.
Nursing
In the nursing course, you may have difficulties with literature reviews, annotated bibliographies, critical essays, and other assignments. Our nursing assignment writers will offer you professional nursing paper help at low prices.
Sociology
Truth be told, sociology papers can be quite exhausting. Our academic writing service relieves you of fatigue, pressure, and stress. You can relax and have peace of mind as our academic writers handle your sociology assignment.
Business
We take pride in having some of the best business writers in the industry. Our business writers have a lot of experience in the field. They are reliable, and you can be assured of a high-grade paper. They are able to handle business papers of any subject, length, deadline, and difficulty!
Statistics
We boast of having some of the most experienced statistics experts in the industry. Our statistics experts have diverse skills, expertise, and knowledge to handle any kind of assignment. They have access to all kinds of software to get your assignment done.
Law
Writing a law essay may prove to be an insurmountable obstacle, especially when you need to know the peculiarities of the legislative framework. Take advantage of our top-notch law specialists and get superb grades and 100% satisfaction.
What discipline/subjects do you deal in?
We have highlighted some of the most popular subjects we handle above. Those are just a tip of the iceberg. We deal in all academic disciplines since our writers are as diverse. They have been drawn from across all disciplines, and orders are assigned to those writers believed to be the best in the field. In a nutshell, there is no task we cannot handle; all you need to do is place your order with us. As long as your instructions are clear, just trust we shall deliver irrespective of the discipline.
Are your writers competent enough to handle my paper?
Our essay writers are graduates with bachelor's, masters, Ph.D., and doctorate degrees in various subjects. The minimum requirement to be an essay writer with our essay writing service is to have a college degree. All our academic writers have a minimum of two years of academic writing. We have a stringent recruitment process to ensure that we get only the most competent essay writers in the industry. We also ensure that the writers are handsomely compensated for their value. The majority of our writers are native English speakers. As such, the fluency of language and grammar is impeccable.
What if I don't like the paper?
There is a very low likelihood that you won't like the paper.
Reasons being:
When assigning your order, we match the paper's discipline with the writer's field/specialization. Since all our writers are graduates, we match the paper's subject with the field the writer studied. For instance, if it's a nursing paper, only a nursing graduate and writer will handle it. Furthermore, all our writers have academic writing experience and top-notch research skills.
We have a quality assurance that reviews the paper before it gets to you. As such, we ensure that you get a paper that meets the required standard and will most definitely make the grade.
In the event that you don't like your paper:
The writer will revise the paper up to your pleasing. You have unlimited revisions. You simply need to highlight what specifically you don't like about the paper, and the writer will make the amendments. The paper will be revised until you are satisfied. Revisions are free of charge
We will have a different writer write the paper from scratch.
Last resort, if the above does not work, we will refund your money.
Will the professor find out I didn't write the paper myself?
Not at all. All papers are written from scratch. There is no way your tutor or instructor will realize that you did not write the paper yourself. In fact, we recommend using our assignment help services for consistent results.
What if the paper is plagiarized?
We check all papers for plagiarism before we submit them. We use powerful plagiarism checking software such as SafeAssign, LopesWrite, and Turnitin. We also upload the plagiarism report so that you can review it. We understand that plagiarism is academic suicide. We would not take the risk of submitting plagiarized work and jeopardize your academic journey. Furthermore, we do not sell or use prewritten papers, and each paper is written from scratch.
When will I get my paper?
You determine when you get the paper by setting the deadline when placing the order. All papers are delivered within the deadline. We are well aware that we operate in a time-sensitive industry. As such, we have laid out strategies to ensure that the client receives the paper on time and they never miss the deadline. We understand that papers that are submitted late have some points deducted. We do not want you to miss any points due to late submission. We work on beating deadlines by huge margins in order to ensure that you have ample time to review the paper before you submit it.
Will anyone find out that I used your services?
We have a privacy and confidentiality policy that guides our work. We NEVER share any customer information with third parties. Noone will ever know that you used our assignment help services. It's only between you and us. We are bound by our policies to protect the customer's identity and information. All your information, such as your names, phone number, email, order information, and so on, are protected. We have robust security systems that ensure that your data is protected. Hacking our systems is close to impossible, and it has never happened.
How our Assignment  Help Service Works
You fill all the paper instructions in the order form. Make sure you include all the helpful materials so that our academic writers can deliver the perfect paper. It will also help to eliminate unnecessary revisions.
2.      Pay for the order
Proceed to pay for the paper so that it can be assigned to one of our expert academic writers. The paper subject is matched with the writer's area of specialization.
3.      Track the progress
You communicate with the writer and know about the progress of the paper. The client can ask the writer for drafts of the paper. The client can upload extra material and include additional instructions from the lecturer. Receive a paper.
4.      Download the paper
The paper is sent to your email and uploaded to your personal account. You also get a plagiarism report attached to your paper.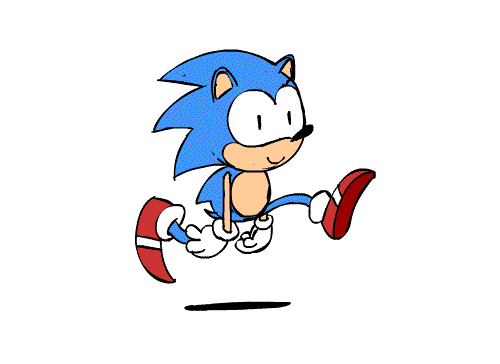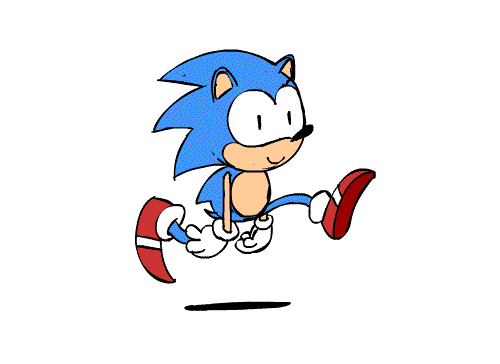 PLACE THIS ORDER OR A SIMILAR ORDER WITH US TODAY AND GET A PERFECT SCORE!!!
---