Policy Analysis Critique
Rationale for the chosen policy
Don't use plagiarized sources. Get Your Custom Essay on
Lethal infection in human beings case study
Just from $9/Page
Avian influenza is a virus causing lethal infection in human beings (Sims et al., 2003). It can be transmitted from patients to other human beings. It is a deadly virus with track record of 6 deaths in Hong Kong in 1997. That incident was just the start of this health issue. The virus spread enormously and caused H5N1 infection numerous times in Hong Kong. The dawn of 21st century witnessed multiple instances of H5N1 virus (Ellis et al., 2004).
It was expected that the virus could be found in the poultry animals and was infectious. In order to prove it, there were certain laboratory tests conducted on chickens. These tests helped prove the presence and effects of H5N1 virus (Shortridge et al. 1998). Subsequently, it was proved that the chickens were highly pathogenic (Shortridge et al., 1998). It was also proved that the virus was transferrable from poultry animals to other animals and human beings as well.
In the light of these proven facts, the authorities felt the need to take serious measures to control its spread. Consequently, the issue was more or less, under control in 2001. However, it badly affected the chicken market. It was a historic record that 800 chickens were diagnosed with the presence of same virus within three days and government felt it necessary to slaughter all the chickens in the suspected markets. Almost 6000 chickens were slaughtered in the month of May (Owen, 2010 and Yui, 2010).
The authorities measured the efficiency of their precautionary measures and concluded that virus found in chickens was somewhat similar to the one diagnosed in 1997 in human beings. The similarity was found in the characteristic to transfer itself to the human beings. As a result, government tool serious initiative to close the market for fortnight and sterilize it (Owen and Yui, 2010).
As the news of virus found in chicken spread, the prices of chickens dropped by 20% within the same week. The event resulted in a decline of 40% in the sales as consumers preferred the consumption of frozen chicken in comparison to fresh product (Owen and Yui, 2010).
The Hong Kong government took major initiatives in minimizing the probability of occurrence of influenza pandemic after the subsequent H5N1 events. The cost incurred by the influenza pandemic is not limited to the realm of economics and finance only. It also casts drastic pressures on the logistics capacity pertaining to essential resources. This is depicted well in the example of bird flu occurring in Suffolk, a farm in Turkey. In February 2007, the community there imposed policies in response to the bird flu, which aimed at closure of businesses and schools. Such policies actually hindered the delivery of basic services to the people which included delivery of proper health services, social care and food (Owen and Yui, 2010).
Researches conducted on the H5N1 events occurring in Hong Kong depicted the fact that direct contact tends to be the principle mode of transmission of avian influenza to humans from poultry. Just like other harmful viruses, e.g. veterinary viruses, avian influenza cannot be eliminated completely. This implies that it is difficult to completely protect the entire poultry population from the harmful effects of avian influenza. Due to this, there exists two policy options (Owen and Yui, 2010):
(1) to segregate the infected poultry present in the retail market from the customers, assuming the fact that the infected poultry due to avian influenza already exists within the retail market. This policy aims at reducing the possibility of contact between live poultry and public from the retail side of the market industry.
(2) to take appropriate preventive measures which aim at keeping the infected poultry from getting in to the local market from the local farms.
The current situation suggests that there exists a high probability of occurrence of avian influenza outbreak in the future. The core focus of the current healthcare policy revolves around the prevention of infected poultry from entering into the retail market. This implies formulation of effective policy measures which focus on isolation of infected poultry in order to keep the avian influenza virus away from the local market and general public (Owen and Yui, 2010).
Clear concise summary of health policy
There are three response levels of the government's plan. These levels include Alert, Serious and Emergency. The risk assessment of influenza pandemic affecting Hong Kong and the degree of health consequences casted by the influenza upon the community actually determines these response levels. The risk assessment revolves around the following core aspects:
The degree of transmissibility of the infection, which implies the evidence pertaining to the sustainability level of a community for human-to-human transmission (Hedley et al., 2004).
Geographical spread of the disease in animals or humans, which includes the volume of travel and trade existing between Hong Kong and affected areas and the global distribution to affected areas (Hedley et al., 2004).
Clinical severity pertaining to the illness, which includes death rates, hospitalisations and serious complications occurring due to the disease.
Vulnerability level of the population, which comprises of pre-existing immunity level, target groups having higher risk of attack rates or enhanced risk levels of serious disease.
Degree of availability of preventive measures which include antiviral agents and vaccine; and Recommendations made by the International health authorities like World Health Organization (WHO).
The prevalent situation actually determines the assessment risk. There exists limited information regarding the pandemic during its initial stages. However, as the pandemic progresses, the availability of information increases. Such information comprise of factors like case fatality ratio, population which involves high risk levels, transmission characteristics, reproductive number and complication rate. The government is entrusted with the responsibility of developing relevant scientific knowledge after reviewing risk assessment from time to time. These initiatives of the Government are instrumental in ensuring the activation of appropriate response level and the adoption of relevant measures (Hedley et al., 2004).
Policy analysis:
The strenuous efforts rendered by the Government in this aspect are highly acknowledged, however the program is still not comprehensive. The Government has not yet succeeded in taking appropriate steps for disabling the agent, vector, host triangle and interrupting it absolutely. There lies a dire need to discuss the reasons behind this (Riley et al., 2003; Owen and Yui, 2010).
The following paragraph extracted and paraphrased from the policy document clearly depicts the relevant hazards — Considering the intensity of H5N1 avian influenza virus and its harmful effects to other species, the human health encounters the continuous risk of daily exposure to approximately 100,000 live poultry during their transportation and their contact at retail and wholesale outlets (Owen and Yui, 2010).
One needs to agree with the above mentioned statement, which clearly explains the fact that intermingling of potentially infected animals and people actually result in a new lethal virus strain, which can easily be transmitted from one human to another. This is basically an irreversible process, which has yielded tens of thousands of death cases and millions of influenza cases as indicated by the illustrative estimates. Conservative estimates pertaining to the possible avian influenza impact on human health are provided later on, which also indicate the mortality level in Hong Kong. As it is a mutated virus and Hong Kong is regarded as the central hub in Asia Pacific, the virus could spread immediately and transmitted contagiously to other humans on the global scale (Owen and Yui, 2010).
Conflicting viewpoints
The trade-off existing between the risk encountered by the global, local, and regional health from avian influenza and the preferences of the people in opting for eating fresh meat of slaughtered chicken needs to be addressed. There lies a need to take appropriate precautionary pertaining to the public health of the people in order to benefit maximum number of people. The classical basic epidemiological model of agent, vector and host forms the core foundation of the response towards the consultation document (Owen and Yui, 2010).
The core task in Hong Kong now is the prevention of occurrence of a potential catastrophic outbreak due to avian influenza. The task involves following initiatives:
Agent: Firstly identify the source agent and suppress it accordingly in order to prevent the occurrence of new strains, which might be highly harmful for both humans and farmed animals (Owen and Yui, 2010).
Vector: Interrupt in a way which prevents the spread of virus from avian or any species to humans. This implies eliminating the modes of transmission which transfer the virus among different species (Owen and Yui, 2010).
Host: protection of human host via the available methods which include (Owen and Yui, 2010):
(a) Organizational and administrative mechanisms with legal enforcement
(b) Medical and immunological therapeutic methods
(c) Physical protective barriers
There is a need to analyse the views of "live poultry trade" keeping in view the projected or established public health risks and the essential measures required for their prevention. They actually have an obvious statement fact which argues that central slaughtering is not the sole way for eliminating the occurrence of catastrophic avian influenza outbreak. The requirement of precautionary public health approach cannot be ignored simply in the face of this fact statement. Intensive farming, housing and transportation of large amount of poultry actually leads to the propagation of avian influenza outbreaks. These factors are actually regarded as vectors when considering the terminology for disease transmission and involve high risks levels pertaining to bird-to-human transmission (Owen and Yui, 2010).
One can consider the use of avian vaccines in a bird's farm as a very useful measure, but one remains doubtful about the efficiency of these vaccines (Owen and Yui, 2010).
Dense populations of birds and humans
The warnings that have been expressed by the government in this regard are quite true. This new disease is a result of increasing population of both humans and animals, who are present in combination in urban as well as rural areas. Moreover, the combination to both human beings and animals has together given rise to a number of diseases. The new diseases emerging in Asia are a result of this intensive combination (Fraser et al., 2004).
An endemic highly pathogenic agent
The comments which are given in the consultation document regarding the pathogenic avian influenza are very appropriate. The document also demonstrates that virus jumps on species in different countries, different population s and at different timings. In 2004 it became clear that the virus had a tendency to cause human infection, before being just confined to animals (Fraser et al., 2004).
The need for early decisions on an intervention
One agrees that a quick decision is required in this regard, but one cannot rely on the public consensus completely. The public view is often given without having complete knowledge of the situations or without interpreting the situation appropriately that is why it is not considered as completely reliable. Local people are demanding a change in the health protection and even want government to make use of scientific evidence for reaching to best conclusions (Fraser et al., 2004).
The true preference of the community can be misrepresented if the views of the community are prejudiced by vested interests. But whatever is the case, the Government should take strict actions for the public, on the basis of dominant scientific reasons (Fraser et al., 2004).
Measures adopted in Hong Kong against avian influenza since 1998
Risk reduction
The policy that the government has formulated for reducing the chances of getting pathogenic avian influenza has been highly effective in breaking the linkage between the triangle, which includes the host, the agent and the vector. This policy that the government has formulated focuses on the supply chain completely (retail outlets, markets, farms and the transportation that links all these places together). If one talks about interventions then both downstream and upstream are important. But downstream intervention is more effective in short-term and urgent situations. In downstream interference the contact between the infected birds, the vendors and the locals is hindered, which would in turn reduce the chances of infection from taking birth (Fraser et al., 2004).
Vaccination of chickens – not a panacea
The Mainland vaccination and the AFCD vaccination programme are very useful interventions. One cannot regard this intervention as a universal remedy, or a guaranteed measure. One should have the following issues in the mind (Fraser et al., 2004):
Vaccination policies have both short- and long-term after effects. The policy includes the circulation of H5, H6 and H9 viruses in the farms along with subclinical infections (Fraser et al., 2004).
It is vital that the public does not get a false interpretation regarding the vaccination (Fraser et al., 2004).
The usage of vaccination should not be made for making more accommodating arrangements in the retail market (Fraser et al., 2004).
Evaluating vaccination
Vaccine is applied at H5 strain of avian influenza; but it would not work against H6 and H9 strains. These strains are not of much importance currently, but in future they can become a matter of concern when they will be playing a role in the re-assortment of influenza strains within different species (Fraser et al., 2004).
The health of Mainland chicken farms
Effective measures need to be taken in order to overcome the health problems that have arisen in Mainland chickens. The farms of any regions certainly have importance and contribute positively towards economic welfare. Husbandry practices are very common across the area of Asia pacific and this practice should be encouraged in the long run. As observed, the seroprevalence of h5 antibodies is not sufficient in chicken farms (Nicholson et al., 2003).
One cannot be confident about the market and other retail outlets that are selling chicken. These suppliers are one of the virus circulators, thus farm level testing does not reduce risk associated with chicken viruses. Moreover, the public has no access to any kind of information or data regarding imported chicken whether they have been sick or dead. This leads to H5 virus. To bring the buyers in to confidence the data should be available to the public (Nicholson et al., 2003).
Chickens are also natural carriers
Waterfowls are known to be the natural producers of viruses such as avian influenza, for this reason all waterfowls should be slaughtered centrally in Hong Kong (Nicholson et al., 2003). This effective principle is the controller and interruption of vector. Similar law should be applied to the chickens as they are regarded as one of producers of influenza virus. Earlier, it was believed that fowls used to be main creatures of virus in Asia but this year the farmed chickens were found to be the main reason for the avian influenza virus (Riley et al., 2003).
Rest days and hygiene measures
To implement strong hygienic measures along with monitoring the effects has always been important. There have been no arguments regarding the implementation. However, it should be noted that there are certain limitation to every approach and that need to be recognized (Ferguson et al., 2004).
The hygiene measures and rest days reduce the chances and seroprevalence of avian influenza virus by approximately 40%. Despite measures being effective, there are uncertainties regarding the prevention of hygiene regulations. For instance (Ferguson et al., 2004):
The transmissibility effect of virus cannot be known.
In case poultry is situated near a residential area, the preventive measures would not be effective in transmitting virus from birds to humans (Ferguson et al., 2004).
The value of influenza surveillance
Surveillance program that has been organized by the government turned out to be an important component and essential investment for the health sector of Hong Kong. The system does not allow any kind of compromise in irrational, arbitrary or permissive arrangement in case of chicken sale (Ferguson et al., 2004).
The inspection role should not be negatively presented. No one agrees that surveillance will protect reassortment or mutation of avian viruses. However, this could provide warning and evidences of earlier critical events but would not avoid them. As said by Ferguson et al. (2004), the analysis and reporting of surveillance data should be appraised once again along with response of public health agency. The outbreak should be studied through virological testing contract testing and ascertainment. The data will be presented in the form of mathematical model.
Additional precautionary measures
Earlier surveillance have been supported and encouraged regarding protection of farmed chickens and the influenza viruses being transmitted by these wild birds. After this, the uncertainty that is associated with supply chain of chickens must be reduced with the help of preventive measures (Ferguson et al., 2003).
H5N1 is endemic in this region
One cannot negate the statements of intent provided in this section. Even if H5N1 virus is not currently present, one cannot ignore the existence of the virus in the area. It is advised that supply chains should be reduced and only central slaughtering facilities should be allowed to import live chickens. (Ferguson et al., 2003).
Conclusion:
Policy document provided by the Government has been analysed from various public health approaches. The focus is on blocking the possible links between avian influenza virus (agent), mode through which virus was transmitted to human beings in Hong Kong (vector), and people vulnerable to this infection (host). (Ferguson et al., 2003).
Strong support of public is a must for comprehensive policy execution and minimise the risk of the avian virus attacks on both humans and chickens. This policy had been necessary in order to prevent the vast spreading of influenza viral attack both within humans and chickens. Hong Kong Government is trying its level best to control the disease and support from the public and business community in this regard can be helpful. Different ways and methods are now being followed in order to prevent human influenza virus including avian virus. These methods will hopefully protect the environment of the town as they utilize the interaction between advanced information systems, the field of epidemiology along with the enhanced analysis of data.
References
Ellis TM, Bousfield RB, Bissett LA, Dyrting KC, Luk GS, Tsim ST, Sturm-Ramirez K, Webster RG, Guan Y, Malik Peiris JS. Investigation of outbreaks of highly pathogenic H5N1 avian influenza in waterfowl and wild birds in Hong Kong in late 2002. Avian Pathol, 2004 Oct; 33(5): 492 — 505.
Ferguson NM, Fraser C, Donnelly CA, Ghani AC, Anderson RM. Public health risk from the avian H5N1 influenza epidemic. Science 2004; 304:968-9.
Ferguson NM, Galvani AP, Bush RM. Ecological and immunological determinants of influenza evolution. Nature 2003; 422:428-33.
Fielding R, Leung GM, Lam TH, Lam WWT. The use of live animal markets and perception of risk among the Hong Kong population. Department of Community Medicine, the University of Hong Kong, 2004.
Fraser C, Riley S, Anderson RM, Ferguson NM. What makes an infectious disease outbreak controllable? Proceedings of the National Academy of Sciences of the United States of America 2004 Apr 20; 101(16):6146-51.
Hedley AJ, Leung GM, Fielding R. And Lam TH. The Prevention of Avian Influenza in Hong Kong: observations on the HKSAR government's consultation document. Department of Community Medicine & Unit for Behavioural Sciences, 2004.
Nicholson KG, Wood JM, Zambon M. Influenza. Lancet 2003; 362:1733-45.
Owen Tang, and Yui Yip Lau. Logistics Aspects of Avian Influenza Pandemic in Hong Kong. The Hong Kong Polytechnic University. 2010.
Riley S, Fraser C, Donnelly CA, Ghani AC, Abu-Raddad LJ, Hedley AJ, Leung GM, Ho LM, Lam TH, Thach TQ, Chau P, Chan KP, Lo SV, Leung PY, Tsang T, Ho W, Lee KH, Lau EM, Ferguson NM, Anderson RM. Transmission Dynamics of the Etiological Agent of SARS in Hong Kong: Impact of Public Health Interventions. Science 2003; 300: 1961-6.
Shortridge KF, Zhou NN, Guan Y, Gao P, Ito T, Kawaoka Y, Kodihalli S, Krauss S, Markwell D, Murti Kg, Norwood M, Senne D, Sims L, Takada a, Webster RG. Characterization of avian H5N1 influenza viruses from poultry in Hong Kong. Virology. 1998 Dec 20; 252(2): 331 — 42.
Sims LD, Ellis TM, Liu KK, Dyrting K, Wong H, Peiris M, Guan Y, Shortridge KF. Avian influenza in Hong Kong 1997 — 2002. Avian Dis. 2003; 47 (3 Suppl): 832 — 8.
---
Are you busy and do not have time to handle your assignment? Are you scared that your paper will not make the grade? Do you have responsibilities that may hinder you from turning in your assignment on time? Are you tired and can barely handle your assignment? Are your grades inconsistent?
Whichever your reason is, it is valid! You can get professional academic help from our service at affordable rates. We have a team of professional academic writers who can handle all your assignments.
Plagiarism free papers
Timely delivery
Any deadline
Skilled, Experienced Native English Writers
Subject-relevant academic writer
Adherence to paper instructions
Ability to tackle bulk assignments
Reasonable prices
24/7 Customer Support
Get superb grades consistently
Online Academic Help With Different Subjects
Literature
Students barely have time to read. We got you! Have your literature essay or book review written without having the hassle of reading the book. You can get your literature paper custom-written for you by our literature specialists.
Finance
Do you struggle with finance? No need to torture yourself if finance is not your cup of tea. You can order your finance paper from our academic writing service and get 100% original work from competent finance experts.
Computer science
Computer science is a tough subject. Fortunately, our computer science experts are up to the match. No need to stress and have sleepless nights. Our academic writers will tackle all your computer science assignments and deliver them on time. Let us handle all your python, java, ruby, JavaScript, php , C+ assignments!
Psychology
While psychology may be an interesting subject, you may lack sufficient time to handle your assignments. Don't despair; by using our academic writing service, you can be assured of perfect grades. Moreover, your grades will be consistent.
Engineering
Engineering is quite a demanding subject. Students face a lot of pressure and barely have enough time to do what they love to do. Our academic writing service got you covered! Our engineering specialists follow the paper instructions and ensure timely delivery of the paper.
Nursing
In the nursing course, you may have difficulties with literature reviews, annotated bibliographies, critical essays, and other assignments. Our nursing assignment writers will offer you professional nursing paper help at low prices.
Sociology
Truth be told, sociology papers can be quite exhausting. Our academic writing service relieves you of fatigue, pressure, and stress. You can relax and have peace of mind as our academic writers handle your sociology assignment.
Business
We take pride in having some of the best business writers in the industry. Our business writers have a lot of experience in the field. They are reliable, and you can be assured of a high-grade paper. They are able to handle business papers of any subject, length, deadline, and difficulty!
Statistics
We boast of having some of the most experienced statistics experts in the industry. Our statistics experts have diverse skills, expertise, and knowledge to handle any kind of assignment. They have access to all kinds of software to get your assignment done.
Law
Writing a law essay may prove to be an insurmountable obstacle, especially when you need to know the peculiarities of the legislative framework. Take advantage of our top-notch law specialists and get superb grades and 100% satisfaction.
What discipline/subjects do you deal in?
We have highlighted some of the most popular subjects we handle above. Those are just a tip of the iceberg. We deal in all academic disciplines since our writers are as diverse. They have been drawn from across all disciplines, and orders are assigned to those writers believed to be the best in the field. In a nutshell, there is no task we cannot handle; all you need to do is place your order with us. As long as your instructions are clear, just trust we shall deliver irrespective of the discipline.
Are your writers competent enough to handle my paper?
Our essay writers are graduates with bachelor's, masters, Ph.D., and doctorate degrees in various subjects. The minimum requirement to be an essay writer with our essay writing service is to have a college degree. All our academic writers have a minimum of two years of academic writing. We have a stringent recruitment process to ensure that we get only the most competent essay writers in the industry. We also ensure that the writers are handsomely compensated for their value. The majority of our writers are native English speakers. As such, the fluency of language and grammar is impeccable.
What if I don't like the paper?
There is a very low likelihood that you won't like the paper.
Reasons being:
When assigning your order, we match the paper's discipline with the writer's field/specialization. Since all our writers are graduates, we match the paper's subject with the field the writer studied. For instance, if it's a nursing paper, only a nursing graduate and writer will handle it. Furthermore, all our writers have academic writing experience and top-notch research skills.
We have a quality assurance that reviews the paper before it gets to you. As such, we ensure that you get a paper that meets the required standard and will most definitely make the grade.
In the event that you don't like your paper:
The writer will revise the paper up to your pleasing. You have unlimited revisions. You simply need to highlight what specifically you don't like about the paper, and the writer will make the amendments. The paper will be revised until you are satisfied. Revisions are free of charge
We will have a different writer write the paper from scratch.
Last resort, if the above does not work, we will refund your money.
Will the professor find out I didn't write the paper myself?
Not at all. All papers are written from scratch. There is no way your tutor or instructor will realize that you did not write the paper yourself. In fact, we recommend using our assignment help services for consistent results.
What if the paper is plagiarized?
We check all papers for plagiarism before we submit them. We use powerful plagiarism checking software such as SafeAssign, LopesWrite, and Turnitin. We also upload the plagiarism report so that you can review it. We understand that plagiarism is academic suicide. We would not take the risk of submitting plagiarized work and jeopardize your academic journey. Furthermore, we do not sell or use prewritten papers, and each paper is written from scratch.
When will I get my paper?
You determine when you get the paper by setting the deadline when placing the order. All papers are delivered within the deadline. We are well aware that we operate in a time-sensitive industry. As such, we have laid out strategies to ensure that the client receives the paper on time and they never miss the deadline. We understand that papers that are submitted late have some points deducted. We do not want you to miss any points due to late submission. We work on beating deadlines by huge margins in order to ensure that you have ample time to review the paper before you submit it.
Will anyone find out that I used your services?
We have a privacy and confidentiality policy that guides our work. We NEVER share any customer information with third parties. Noone will ever know that you used our assignment help services. It's only between you and us. We are bound by our policies to protect the customer's identity and information. All your information, such as your names, phone number, email, order information, and so on, are protected. We have robust security systems that ensure that your data is protected. Hacking our systems is close to impossible, and it has never happened.
How our Assignment  Help Service Works
You fill all the paper instructions in the order form. Make sure you include all the helpful materials so that our academic writers can deliver the perfect paper. It will also help to eliminate unnecessary revisions.
2.      Pay for the order
Proceed to pay for the paper so that it can be assigned to one of our expert academic writers. The paper subject is matched with the writer's area of specialization.
3.      Track the progress
You communicate with the writer and know about the progress of the paper. The client can ask the writer for drafts of the paper. The client can upload extra material and include additional instructions from the lecturer. Receive a paper.
4.      Download the paper
The paper is sent to your email and uploaded to your personal account. You also get a plagiarism report attached to your paper.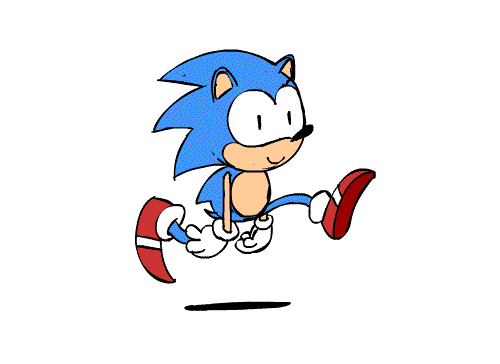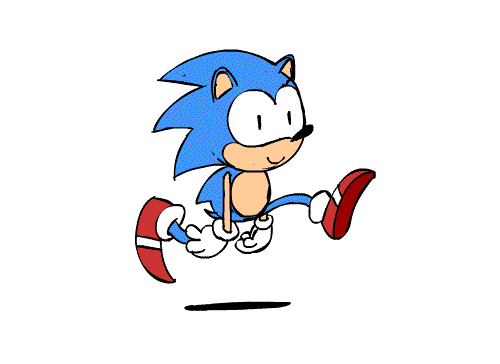 PLACE THIS ORDER OR A SIMILAR ORDER WITH US TODAY AND GET A PERFECT SCORE!!!
---