Mandatory Military Service
Each year around the world, millions of young men reach the age of majority, kiss their families goodbye and go off to join the military. This is not because they dreamed of becoming soldier while they were growing up. It is not because they understand and appreciate the benefits that a military training camp can give them. They join because the law says they must. Mandatory military service is not a new concept in the world. It has been practiced in many nations, for many reasons with many different programs. The United States disbanded its only mandatory military service when it dismantled the military draft program in 1973(Conscription in the United States (http://www.answers.com/topic/conscription-in-the-united-states).
Don't use plagiarized sources. Get Your Custom Essay on
Mandatory Military Service Examination Paper
Just from $9/Page
For three decades the United States enjoyed a draft free existence depending only on a volunteer military service to provide for its needs. Following the events of 9-11 however, attention turned to the question. Does the United States need to reinstate its mandatory military program? While American men have been mandated for years to register for military service upon turning 18 years old, the actual service has not been requested by one person. In addition, the way it has been set up it will take an act of Congress to reinstate the draft.
Since the war in Iraq began several bills have been introduced to try and start another mandatory military service in the United States. One only has to look at the dissatisfaction of other nation programs and the people forced to serve in them to realize that a mandatory military service program in America would not be beneficial.
US History
The first time a draft system was used in the United States was 1812, though the Act that made it possible was adopted in 1792. The National Conscription Act of 1792 provided the right for the nation to order young men into service (Conscription in the United States (http://www.answers.com/topic/conscription-in-the-united-states).
The first draft riots occurred in 1863 when the Confederate Army instituted conscription the previous year. The resistance to such forced service was not only widespread it was violent and angry with many people comparing it to slavery (Conscription in the United States (http://www.answers.com/topic/conscription-in-the-united-states).
Since that time every war that America was a part of there was men drafted to serve through a conscription program.
Following the end of Vietnam the mandatory military service program in America was halted and in its place young men took part in Selective Service Registration where they register at the age of 18 but are not in danger of being drafted without an act of Congress to allow it to happen (Conscription in the United States (http://www.answers.com/topic/conscription-in-the-united-states).
Around the World
In many nations around the world, young men grow up knowing that they will spend at least part of their life as a soldier. In Israeli for example when young boys become young men they are required to put their plans on hold and go through basic training in the military (Dunbar, 2002). Following their basic training they are then sent through officer training and finally if the nation is at war they are required to submit to a tour of duty in which they may be required to take part in combat.
In Turkey young men are expected to devote between 16-18 months of their life in active military duty if they are between the ages of 18-38.
In Israel, both men and women serve in the military after high school or when they turn 18. Women serve two years and men serve three (Dunbar, 2002).
Michal Greenfield, a senior psychology student, said she didn't think much about Israel being the only country that requires women to serve in the army (Dunbar, 2002).
A grew up knowing that I would be in the army and looking forward to helping my country," she said (Dunbar, 2002)."
In addition to the mandatory year of service, Israel residents are required to serve one month each year until they are 55 years old (Dunbar, 2002).
Norwegian men are required to serve a mandatory 12 months in the infantry, however, if they are against the war they are allowed to opt for 18 months of community service instead (Dunbar, 2002).
For populations residing in nations that have mandatory military service demands the young men are always aware that it is waiting for them and they accept it as a life responsibility. In recent years however, resistance to mandatory military service has been growing.
Protests
While mandatory military service is still a fact of life for many nations, there have been recent cries of protests from some of the affected populations (Tragedy, 2005).
Young men in Chile have long since been required to serve a mandatory year at the age of 18 or 19 but recently 45 young men died in a blizzard while performing that service. It was a tragedy that brought a public cry to end mandatory military service and instead have a voluntary professional military service (Tragedy, 2005).
The soldiers, mainly aged 18 and 19, had just begun a year's mandatory service. They were caught in what authorities described as the worst snowstorm in the area in three decades, as they returned from a mountain drill (Tragedy, 2005).
We are going to have to make a major effort to give security to those doing their military service and to their families," Defense Minister Jaime Ravinet said (Tragedy, 2005)."
From that blizzard more than 300 soldiers were rescued and given the option of going home without punishment of they wanted to do so. Only eight took the government up on that offer and went home while the others chose to return to active duty.
More that 15,000 Chilean youth are currently drafted each year. To begin a professional army it will cost an estimated $237 Euro (Tragedy, 2005).
Conscript armies around the world, including Chile have been accused of mistreating their soldiers for years. In the past few months alone two draftees died of bullet wounds while a third drowned during basic training exercises (Tragedy, 2005).
Several nations have recently made the decision to end their mandatory military service. France stopped forcing its young adults to serve in 2001. That decision sent more than 200,000-16-year-olds home instead of to barracks.
French youth are now required to register in a program similar to America's Selective Service Program but the nation is working toward building a completely professional military corps and not having to draft anyone for service (France, 2001).
America's Latest Developments
In America there have been several bills introduced in the effort to bring back mandatory military service.
This year a bill will be introduced to the House Ways and Means Committee that if passed with make it mandatory to sign up for a new draft upon turning 18 years old.
Rep. Charles Rangel, D-N.Y." who authored the bill alleges it will help prevent America from going to war in the future (Heilprin, 2006).
He believes if members of Congress have to worry not only about their own sons and daughters being called to war, but also about the sons and daughters of their constituents being called they will be less willing to sign on to a war.
There's no question in my mind that this president and this administration would never have invaded Iraq, especially on the flimsy evidence that was presented to the Congress, if indeed we had a draft and members of Congress and the administration thought that their kids from their communities would be placed in harm's way (Heilprin, 2006)," Rangel said.
Rangel, a veteran of the Korean War who has unsuccessfully sponsored legislation on conscription in the past, has said the all-volunteer military disproportionately puts the burden of war on minorities and lower-income families.
Rangel said he will propose a measure early next year. While he said he is serious about the proposal, there is little evident support among the public or lawmakers for it (Heilprin, 2006). "
This is not the first time that Rangel has proposed such a bill. In 2003 he brought a measure that would impose draft on 18- to 26-year-olds. He was defeated with a sound 402-2 vote that year (Heilprin, 2006).
This year's bill brings an even wider age range to the table. This bill will offer a plan mandating military service for all women and men in America between the ages of 18 and 42 years old (Heilprin, 2006).
So far the bill has been ignored and has not made it off the floor even to be discussed with any seriousness, however he has made it clear he will bring it to the floor again this season (Heilprin, 2006).
At a time when some lawmakers are urging the military to send more troops to Iraq, "I don't see how anyone can support the war and not support the draft," said Rangel, who also proposed a draft in January 2003, before the U.S. invasion of Iraq. "I think to do so is hypocritical (Heilprin, 2006)."
Senator Lindsey Graham, a republican from South Carolina and also serves as an Air Force Colonel in the Air Force Standy Reserves disagrees with Rangel's idea.
Graham believes strongly that the United States military needs can be met through volunteer efforts (Heilprin, 2006).
I think we can do this with an all-voluntary service, all-voluntary Army, Air Force, Marine Corps and Navy. And if we can't, then we'll look for some other option," said Graham, who is assigned as a reserve judge to the Air Force Court of Criminal Appeals (Heilprin, 2006).
Rangel counters that argument with his belief the nation is stretched to thin with its current overseas military obligations. His bill does not require everyone to serve in the war, but asks that every young person commit two years of his or her life to service in the military whether that service was in the trenches, hospitals or schools.
Graham said he believes the all-voluntary military "represents the country pretty well in terms of ethnic makeup, economic background (Heilprin, 2006)."
Why it is a Bad Idea
While the idea of a mandatory military program may sound good on the surface there are several reasons that it would not be beneficial to the people of America.
The first reason it would be a bad idea has to do with the very foundation that this country was built on.
Freedom to choose.
Americans have always had the freedom to choose how they live their lives and what they do with those lives. The United States Constitution provides personal liberties and that should include the ability not to serve in the military if one does not want to do so.
Research has shown that the majority of Americans do not want to move to a mandatory military service program.
Repeated polls have shown that about seven in 10 Americans oppose reinstatement of the draft and officials say they do not expect to restart conscription. Outgoing Defense Secretary Donald H. Rumsfeld told Congress in June 2005 that "there isn't a chance in the world that the draft will be brought back (Heilprin, 2006)."
While there are currently an estimated 16 million men between the ages of 18-25 registered with the Selective Service program the general belief by Americans is that the draft which would force men and women into service would never be brought back (Heilprin, 2006). The Selective Serve Program provides the government with information about who is available and also provides information for military recruiting efforts to be made, however, the majority of the American population is against having it done by force.
One of the reasons the United States has one of the most organized and successful military programs on earth is because it is a volunteer program. Everyone who is in the military today is there because he or she wants to be there (Hessel, Mial, 2002).
If a mandatory military program is adopted and people are forced to join who don't want to be there it will dilute and weaken the strength of the American military which could in turn put the nation at risk.
The bills being introduced to Congress provide many exemptions for those who meet the age requirement but have extenuating circumstances that could prevent them from being drafted. This leaves only the population that is also extremely valuable to other areas of America life.
The bills propose that men and women be removed from their college classes, their young families and their start in life to serve a military duty that they may or may not believe in (Yoo, 2002).
One bill that was introduced, the H.R. 3598 would have required drafting of young men who are register in the Selective Service program and allowed women to volunteer for one year.
The bill wanted to contain the draft to men between the ages of 18 and 22.
It called for every single male in that age range in America to receive basic military training and education for the purpose of service to the country if called upon at a later date (Universal Military Training and Service Act of 2001 (Introduced in House) (http://thomas.loc.gov/cgi-bin/query/z-c107:H.R.3598:).
When the draft was in place in years gone by it had a large impact on the lower socioeconomic group in America. Those who came from wealthy families generally had enough funds to find a way out of sending their son to war if he didn't want to go. Reinstating a mandatory military program will again pull from the poverty areas and force a disproportionate number of poor and minority citizens to interrupt their lives to do their service (Rumors of a Draft in 2005? http://www.objector.org/draftrumor.html
By Kevin Ramirez, CCCO Staff).
These are people who are already at a disadvantage due to life circumstances, and forcing them to interrupt school or job training to go to basi training will put them that much further behind.
Conclusion mandatory military program in America is something that should be voted on by the public. The majority of Americans have already spoken through research surveys and said they do not want to go back to mandatory military options. America is known for being the land of the free. How can America proudly stand behind that reputation if it begins to force young men and women into military programs against their will? It is a question that must be asked any time a politician tries to introduce a new bill for a draft.
References
Dunbar, Liz (2002) International students reflect on mandatory military service
____(2001)France ends mandatory military service.
United Press International
Conscription in the United States (Accessed 4-20-07)
http://www.answers.com/topic/conscription-in-the-united-states
Heilprin, John (2006) the DRAFT RANGEL SAYS HE'LL INTRODUCE BILL to REINSTATE MANDATORY MILITARY SERVICE.(News) the Cincinnati Post (Cincinnati, OH)
Hessel-Mial Maggie (2002) Lawmakers predict defeat for mandatory military service bill. University Wire
Rumors of a Draft in 2005? (Accessed 4-20-07)
http://www.objector.org/draftrumor.html
By Kevin Ramirez, CCCO Staff
____(2005) Soldiers' tragedy prompts demands for changes in Chile's mandatory military service. AP Worldstream
Universal Military Training and Service Act of 2001 (Introduced in House) (Accessed 4-20-07)
http://thomas.loc.gov/cgi-bin/query/z-c107:H.R.3598:HR 3598 IH
---
Are you busy and do not have time to handle your assignment? Are you scared that your paper will not make the grade? Do you have responsibilities that may hinder you from turning in your assignment on time? Are you tired and can barely handle your assignment? Are your grades inconsistent?
Whichever your reason is, it is valid! You can get professional academic help from our service at affordable rates. We have a team of professional academic writers who can handle all your assignments.
Plagiarism free papers
Timely delivery
Any deadline
Skilled, Experienced Native English Writers
Subject-relevant academic writer
Adherence to paper instructions
Ability to tackle bulk assignments
Reasonable prices
24/7 Customer Support
Get superb grades consistently
Online Academic Help With Different Subjects
Literature
Students barely have time to read. We got you! Have your literature essay or book review written without having the hassle of reading the book. You can get your literature paper custom-written for you by our literature specialists.
Finance
Do you struggle with finance? No need to torture yourself if finance is not your cup of tea. You can order your finance paper from our academic writing service and get 100% original work from competent finance experts.
Computer science
Computer science is a tough subject. Fortunately, our computer science experts are up to the match. No need to stress and have sleepless nights. Our academic writers will tackle all your computer science assignments and deliver them on time. Let us handle all your python, java, ruby, JavaScript, php , C+ assignments!
Psychology
While psychology may be an interesting subject, you may lack sufficient time to handle your assignments. Don't despair; by using our academic writing service, you can be assured of perfect grades. Moreover, your grades will be consistent.
Engineering
Engineering is quite a demanding subject. Students face a lot of pressure and barely have enough time to do what they love to do. Our academic writing service got you covered! Our engineering specialists follow the paper instructions and ensure timely delivery of the paper.
Nursing
In the nursing course, you may have difficulties with literature reviews, annotated bibliographies, critical essays, and other assignments. Our nursing assignment writers will offer you professional nursing paper help at low prices.
Sociology
Truth be told, sociology papers can be quite exhausting. Our academic writing service relieves you of fatigue, pressure, and stress. You can relax and have peace of mind as our academic writers handle your sociology assignment.
Business
We take pride in having some of the best business writers in the industry. Our business writers have a lot of experience in the field. They are reliable, and you can be assured of a high-grade paper. They are able to handle business papers of any subject, length, deadline, and difficulty!
Statistics
We boast of having some of the most experienced statistics experts in the industry. Our statistics experts have diverse skills, expertise, and knowledge to handle any kind of assignment. They have access to all kinds of software to get your assignment done.
Law
Writing a law essay may prove to be an insurmountable obstacle, especially when you need to know the peculiarities of the legislative framework. Take advantage of our top-notch law specialists and get superb grades and 100% satisfaction.
What discipline/subjects do you deal in?
We have highlighted some of the most popular subjects we handle above. Those are just a tip of the iceberg. We deal in all academic disciplines since our writers are as diverse. They have been drawn from across all disciplines, and orders are assigned to those writers believed to be the best in the field. In a nutshell, there is no task we cannot handle; all you need to do is place your order with us. As long as your instructions are clear, just trust we shall deliver irrespective of the discipline.
Are your writers competent enough to handle my paper?
Our essay writers are graduates with bachelor's, masters, Ph.D., and doctorate degrees in various subjects. The minimum requirement to be an essay writer with our essay writing service is to have a college degree. All our academic writers have a minimum of two years of academic writing. We have a stringent recruitment process to ensure that we get only the most competent essay writers in the industry. We also ensure that the writers are handsomely compensated for their value. The majority of our writers are native English speakers. As such, the fluency of language and grammar is impeccable.
What if I don't like the paper?
There is a very low likelihood that you won't like the paper.
Reasons being:
When assigning your order, we match the paper's discipline with the writer's field/specialization. Since all our writers are graduates, we match the paper's subject with the field the writer studied. For instance, if it's a nursing paper, only a nursing graduate and writer will handle it. Furthermore, all our writers have academic writing experience and top-notch research skills.
We have a quality assurance that reviews the paper before it gets to you. As such, we ensure that you get a paper that meets the required standard and will most definitely make the grade.
In the event that you don't like your paper:
The writer will revise the paper up to your pleasing. You have unlimited revisions. You simply need to highlight what specifically you don't like about the paper, and the writer will make the amendments. The paper will be revised until you are satisfied. Revisions are free of charge
We will have a different writer write the paper from scratch.
Last resort, if the above does not work, we will refund your money.
Will the professor find out I didn't write the paper myself?
Not at all. All papers are written from scratch. There is no way your tutor or instructor will realize that you did not write the paper yourself. In fact, we recommend using our assignment help services for consistent results.
What if the paper is plagiarized?
We check all papers for plagiarism before we submit them. We use powerful plagiarism checking software such as SafeAssign, LopesWrite, and Turnitin. We also upload the plagiarism report so that you can review it. We understand that plagiarism is academic suicide. We would not take the risk of submitting plagiarized work and jeopardize your academic journey. Furthermore, we do not sell or use prewritten papers, and each paper is written from scratch.
When will I get my paper?
You determine when you get the paper by setting the deadline when placing the order. All papers are delivered within the deadline. We are well aware that we operate in a time-sensitive industry. As such, we have laid out strategies to ensure that the client receives the paper on time and they never miss the deadline. We understand that papers that are submitted late have some points deducted. We do not want you to miss any points due to late submission. We work on beating deadlines by huge margins in order to ensure that you have ample time to review the paper before you submit it.
Will anyone find out that I used your services?
We have a privacy and confidentiality policy that guides our work. We NEVER share any customer information with third parties. Noone will ever know that you used our assignment help services. It's only between you and us. We are bound by our policies to protect the customer's identity and information. All your information, such as your names, phone number, email, order information, and so on, are protected. We have robust security systems that ensure that your data is protected. Hacking our systems is close to impossible, and it has never happened.
How our Assignment  Help Service Works
You fill all the paper instructions in the order form. Make sure you include all the helpful materials so that our academic writers can deliver the perfect paper. It will also help to eliminate unnecessary revisions.
2.      Pay for the order
Proceed to pay for the paper so that it can be assigned to one of our expert academic writers. The paper subject is matched with the writer's area of specialization.
3.      Track the progress
You communicate with the writer and know about the progress of the paper. The client can ask the writer for drafts of the paper. The client can upload extra material and include additional instructions from the lecturer. Receive a paper.
4.      Download the paper
The paper is sent to your email and uploaded to your personal account. You also get a plagiarism report attached to your paper.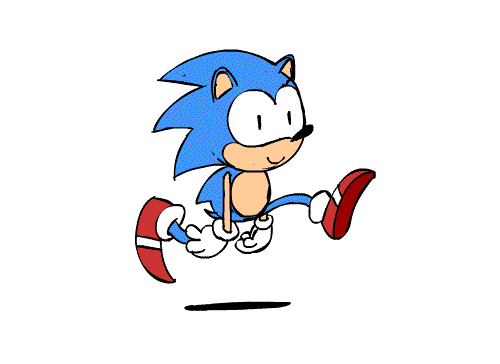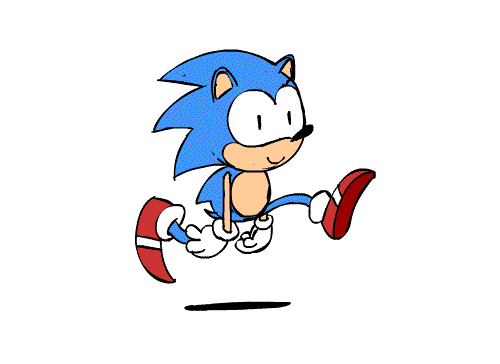 PLACE THIS ORDER OR A SIMILAR ORDER WITH US TODAY AND GET A PERFECT SCORE!!!
---