Human Resources
Employee Motivation
Don't use plagiarized sources. Get Your Custom Essay on
The different reasons people have for working
Just from $9/Page
The key to a successful business is to have motivated employees that want to come to work and do the best job possible. In today's economy it is becoming more and more difficult to find the right thing that motivates employees. The things that worked in the past do not necessarily work today. Companies are having to be creative and think outside of the box in order to keep their employees on the right track and as productive as possible. The happier that the employees are the more productive they become and the more successful that a company tends to be overall.
Every person has different reasons for working. The reasons for working are as individual as the person. But, each person works because they obtain something that they need from work. Whatever is obtained from work impacts morale, employee motivation, and the quality of life. To create positive employee motivation, a company must treat employees as if they matter. Some people work for personal fulfillment while others work for love of what they do. Others work to achieve goals and to feel as if they are contributing to something larger than themselves. The bottom line is that everyone works for money and for reasons too individual to assign similarities to every worker (Heathfield, 2010).
In today's turbulent, often chaotic, environment, success depends on employees using their full talents. Yet in spite of the countless theories and practices, managers often view motivation as something of a mystery. In part this is because people are motivated by different things and in different ways. Additionally, these are times when de-layering and the flattening of hierarchies can create insecurity and lower staff morale. Furthermore, more staff than ever before are working part time or on limited-term contracts, and these employees is often especially hard to motivate. A positive motivation attitude and practice should improve productivity, quality, and service. Motivation helps people:
realize goals gain a positive point-of-view generate the power to change build self-esteem and potential direct their own development and help others with theirs (Motivating Your Staff in a Time of Change, 2010).
Current Training and Development Methods of Organization
Every company motivates their employees in different ways. The following will illustrate how a few bigger companies manage to get the job done. The first company is that of Qualcomm. There is no magic formula, no equation that logically computes success. That's the thing every well-intentioned company learns when it sets out to create an environment that motivates workers to perform at their highest levels and to entice others to work there. Qualcomm, which was ranked No. 23 on Fortune magazine's annual list of 100 Best Companies to Work For has put a lot of energy around the employee experience and how to improve it (Kinsman, n.d.).
The wireless technology developer understands that it needs creativity to thrive and to do that it needs a workplace that inspires employees and makes their lives easier and better. Fortune identifies Qualcomm as one of 14 companies on its 2006 list that provide medical insurance coverage free of charge to employees and their dependents. From time to time, Qualcomm looks at the cost of health care, and immediately thinks that having employees share in the cost is a good solution, but they admit that they know from surveys how highly their workers value that benefit so they look for other ways to save money (Kinsman, n.d.).
Qualcomm, long a proponent of carpooling, has a fleet of vehicles available during the day for carpool workers who need to run errands on their lunch hours. The borrowed car program gets high marks in employee surveys. There's a lot of two-way communication within the company and is encouraged at all levels. Another benefit that is provided is that of employees having access to dry cleaning, car washes and oil changes on site during the work day – all at discounted rates. They have found that if you can help remove some of the chores people have to do in their lives while they're working, it makes them appreciate the job a little more (Kinsman, n.d.)
Another company is that of Canon Production System. The goals of Canon Production System (CPS) are to manufacture better quality products at lower cost and deliver them faster. CPS aims at bringing about steady improvements in performance. There are three basic structures to CPS's system.
1. Quality Assurance (QA) System – Canon tries to make sure the best quality exists in all stages of development, production, and delivery to gain worldwide respect for their products.
2. Production Assurance (PA) System — this is aimed at achieving just-in-time manufacturing, fast delivery, low cost, and also adopt the visual control philosophy. Canon has developed two subsystems to attain these PA goals: Canon's HIT System which is equivalent to just-in-time and Signal System. The HIT System means creating parts and products only when needed and only in the quantity needed. Canon uses either HIT cards or signals for this purpose.
3. Personnel Training (PS) System – in this system, Canon's employees are constantly educated through a life-long education program (Kotelnikov, n.d.).
Each Canon employee all receive a 55-page pocket-size CPS Notebook that explains CPS, how to achieve targets, and the award system in great detail. These CPS Notebooks also have special pages that are entitled My Self-Development Goals, Method, Tools, and Investment that are to be filled in by the worker. At Canon, it is the supervisor's duty to attempt to give each employee the widest possible range of skills. This is achieved both by formal training and through job rotation (Kotelnikov, n.d.).
Managers connect considerable importance to the direct involvement of employees in process design, process improvement, and the achievement of smooth harmonious production. In each working area, matrix charts are exhibited. The vertical axis lists all employees of all operators in the department and the horizontal axis is divided into columns, each describing a precise skill or task. The boxes in the chart are shaded alongside each employee to show at a glance the skills each has obtained (Kotelnikov, n.d.).
Canon employees are offering about 50 improvement ideas per year per employee.
Canon offers awards for employees, small groups and workshop units. These awards are intended to show management's approval for the efforts and the results. A unique feature of Canon's suggestion system is the lifetime collective award system. Each idea is given a certain number of points, and every year President's Awards are given to the 20 people who have collected the most points since the system's beginning. Each recipient is awarded a certain amount of money and a gold medal. There are also Presidential Awards for the most points in a year. The top 30 people receive a smaller amount of money and silver medals (Kotelnikov, n.d.).
A dilemma that is shared by many companies these days, and especially victims of the tech meltdown, is how to motivate employees who have seen their companies' stock price fall well below the strike price on their options. Many companies disdain re-pricing the options, both from public relations as well as a tax standpoint, nor are they keen on issuing options with below-market strike prices. A prime example of a company that is facing this issue is Cisco Systems, whose shares recently hit a 52-week low of $35.16. The networking giant, which has been largely holding fast to its heavy equity-based compensation plan, is starting to tinker with its option program (Schneider, 2001).
Cisco is looking to use its stock to motivate its employees in other ways. It is currently experimenting with a program that offers a limited project- based group incentive to help motivate and retain employees. Cisco's board is providing a pool of discretionary stock for each senior leader to use. The groups mostly contain 20-30 employees in engineering teams that develop and design software and hardware. Cisco's strategy is to accelerate some portion of the special grant, say 20% or 50%, to vest immediately when the first milestone is reached in the project. The rest vests more evenly over a set period of time. Goals are focused on time saving, cost reductions, increased productivity or some other milestone. So if a product normally takes 18-24 months to get to market, Cisco can entice a group of employees to reach a testing milestone in six months and get it to market within 12 months. The project-based incentive is only reserved for mission critical projects, where a group may need additional focus to go beyond the ordinary performance (Schneider, 2001).
Another company is that of Whole Foods Markets, Inc. which the largest natural foods retailer in the U.S. The company is known for selling natural and organic foods in over 100 stores. They compete in the following categories: produce, grocery, meat and poultry, seafood, bakery, prepared foods, specialty things such as beer, wine and cheese, nutritional supplements, body care, pet products, floral, household products, and an alternative pharmacy. Whole Foods uses stock options as a type of compensation for their employees. Whole Foods uses stock options as a way to motivate employees and reward them for performance (COMPANY: Whole Foods Market, Inc., n.d.).
In a controversial new program, Whole Foods has started rewarding its healthiest workers with larger employee discounts. The goals of this voluntary agenda are to encourage and reward employees for making healthy, positive lifestyle changes and to reduce the costs of their health plan. Whole Foods employees are currently given a 20% discount to use throughout the store. With the new plan, participating employees will undergo a free screening to measure blood pressure, cholesterol, BMI, and nicotine use. Depending on an employee's test scores employees will be assigned to one of four categories with corresponding discount rates: bronze (22%), silver (25%), gold (27%), and platinum (30%) (The Bigger the Person, the Smaller the Discount, 2010).
Even though bronze level employees still get a larger discount than those opting out of the new plan, the incentive program is still not liked by some. In order to qualify for the bronze level an employee must be tobacco free, have a blood pressure of 140/90, total cholesterol count of 195 or less, and a BMI of 30 or less. If they don't meet these minimum qualifications, they are stuck with the original 20% discount. So although this program is motivating some employees, it is not very well received by many others (The Bigger the Person, the Smaller the Discount, 2010).
Discussion
The most important resource any company possesses is its people. When those people are unhappy, unmotivated, or feel detached from the overall workings of their company, the entire organization suffers through reduced productivity, low morale, and high employee turnover, to name a few maladies. Companies have to be profitable to remain in business; thus they must be able to convince their employees that increased production will benefit them as well. With that in mind, companies have sought practical ways to encourage positive employee attitudes in order to strengthen the company and its profit margin, while simultaneously keeping costs down. Different techniques have been tried, including offering shorter hours, shift trading, flexible work schedules, and job sharing. However, the challenge in motivating employees really lies in determining what will get their attention and inspire them to view their relationship with the company as mutually beneficial. Modern human resource theory suggests that this mutually beneficial relationship may be achieved by giving employees a voice in company decision-making. Employees typically believe their contributions are one-sided, and need to be convinced that the company recognizes and appreciates them. They want to feel important, even essential to the company's survival (Vannatter, n.d.).
One method, which many companies often use as a way to motivate employees, consists of a monetary incentives program. The more money that is available to employees the more employees improve their production. However, incentive techniques can be especially difficult to establish because management is often reluctant to part with the very tools necessary to implement them: information about sales and profits (Vannatter, n.d.). Employee incentive programs have helped many companies to reach their goals by rewarding desired behaviors with employee awards. Incentive programs that are designed to be both relevant and worthwhile to employees have the highest return on investment. By offering name brand merchandise and using a customized approach to employee incentives, an incentive award program can help a company meet your their needs and maximize bottom line results (Hard work has its rewards, 2010).
It is often beneficial for a company to discover who every worker is and what their drives are, what special gifts they have, what their abilities, hopes and plans are for the future. If a company takes the time to discover this, understand what makes this person tick, they will be able to utilize this worker in the position which is the best fit which is a step ahead towards employee motivation. A company must also clarify management values, design and implement effective policies and techniques. Every employee has a need for self-expression, considers plans for professional development and career advancement, wishes to be accepted as family member, feel respect towards management and pride in his/her work, receive acknowledgment and reward, be listened to and trusted. Through strategic communications which includes meetings our duty is to share with employee's company goals, market, industry and business information and future plans, and invites employees to give feedback. Companies must learn how to place people in a role where they can use their abilities and make progress towards the realization of personal goals. People in the wrong roles can cause a company substantial financial loss due to turnover, accidents, lawsuits, rebates, refunds, loss of customers and sales (Vannatter, n.d.).
Companies must learn how to create a corporate culture and a supportive work environment. This is done in the course of leadership and management excellence, a human approach, effective human resources strategies, positive discipline, fair and just treatment to all, clearly defined policies, career and personal development training programs including cross-training and job rotation, career pathing, organizational communications, tools to facilitate communication, team assignments, reward programs, objective appraisals, adequate pay, benefits and company activities (Vannatter, n.d.).
It is imperative for employees to know that management is aware of their existence, recognizes them, remembers their names and greets them. Managers, who fall short in greeting employees or responding to greetings leads to a high degree of de-motivation, lack of trust, and disloyalty. People and departments need to be thanked for their hard work and special accomplishments and be rewarded for their contributions. Managers who support employees to use initiative and set higher challenges for themselves achieve more positive results than those who cause employees to compete with each other. A personal accomplishment at the expense of others defeats team-work and negatively affects service to customers. Managers can gain employees' loyalty and best input by treating them as partners, showing concern, listening to them and sharing (Vannatter, n.d.).
Results
Motivated employees are required in the rapidly changing workplaces. Motivated employees help organizations survive. Motivated employees are more productive. To be effective, managers need to recognize what motivates employees within the context of the roles they perform. Of all the functions a manager carries out, motivating employees is arguably the most complex. This is due, in part, to the fact that what motivates employee's changes all the time. Research suggests that as employees' income goes up, money becomes less of a motivator. Also, as employees get older, appealing work becomes more of a motivator (Linder, 1998).
Interesting work and employee pay have emerged to be important links to higher motivation of centers' employees. Alternatives such as job enlargement, job enrichment, promotions, internal and external stipends, monetary, and non-monetary compensation should be considered. Job extension can be used by managers to make work more interesting for employees by increasing the number and variety of activities performed. Job enhancement can used to make work more interesting and increase pay by adding higher level responsibilities to a job and providing monetary compensation to employees for accepting this responsibility. These are just two examples of an endless number of methods to increase motivation of employees at the centers. The key to motivating employees is to know what motivates them and designing a motivation program based on those needs (Linder, 1998).
In the four companies that were looked at in this paper it can be seen that many companies are using money and interesting work in order to motivate their employees. With the way that today's economy is some companies are finding it difficult to motivate their employees in the same way as they did before. The key is to come up with different and exciting ways to motivate employees to feel the same way about the company as they have in the past.
Recommendations
In today's economy, one of the biggest tasks in front of a HR Manager is to motivate and retain employees. All the efforts made in this direction are big failure and no one knows what a route to employees' heart is. Applying or executing motivational ideas is not an assurance that an employee will stick with a certain company but still if done in a proper way, in a long run, these will surely be of benefit for the organization (Sharma, 2010).
Motivation is an organization's life-blood. Motivation, as a business subject, is largely ignored. Even when not ignored, it definitely is not a focal point for strategic thinking.
Rarely is it clear or coherent about what the overall approach should be to the challenge an employee to be motivated. Most organizations don't give it much thought until something begins to go wrong and it is found that pain gets people's attention (Sharma, 2010).
There are four main reasons that explain this fact of life. Motivation is intangible. Motivation drives all human action. It is the energy source. Those looking to shape the behavior ultimately wrestle with motivation. With a bit of work, a person can perceive their own motivation and monitories shifting nature and intensity. But people can only observe and measure the motivation of others indirectly. Motivation is often lost in a twilight zone.
In order to be effective, managers need to understand what motivates employees within the context of the roles they perform (Sharma, 2010).
References
COMPANY: Whole Foods Market, Inc. (n.d.). Retrieved April 3, 2010, from Web site:
http://www.spelmanresearch.com/reports/35.pdf
Hard work has its rewards. (2010). Retrieved April 4, 2010, from Awards Network Web site:
http://www.awardsnetwork.com/incentive/employee-incentives
Heathfield, Susan M. (2010). Top 10 Ideas About What Employees Want From Work. Retrieved April 3, 2010, from About Web site:
http://humanresources.about.com/od/rewardrecognition/tp/recognition.htm
Kinsman, Michael. (n.d). Good companies know how to make work a better place. Retrieved April 3, 2010, from Employment Crossing Web site:
http://www.lawcrossing.com/article/1329/Good-companies-know-how-to-make-work-a-better-place/
Kotelnikov, Vadim. (n.d.). Canon Production System (CPS). Retrieved April 3, 2010, from e-coach Web site:
http://www.1000ventures.com/business_guide/cs_efficiency_canon_ps.html
Linder, James R. (1998). Understanding Employee Motivation. Retrieved April 4, 2010, from Journal of Extension Web site: http://www.joe.org/joe/1998june/rb3.php
Motivating Your Staff in a Time of Change. (2010). Retrieved April 3, 2010, from About Web
site: http://humanresources.about.com/od/motivationsucces3/a/motivatestaff.htm
Schneider, Craig. (2001). Cisco Mulls Changes to its Option Strategy. Retrieved April 3, 2010,
from CFO Web site: http://www.cfo.com/article.cfm/2991180/c_2984338/?f=archives
Sharma, Sanjeeve. (2010). A right way to motivate an employee, is to win his heart!!! Retrieved
April 4, 2010, from BPO India Web site: http://www.bpoindia.org/research/win-
heart.shtml
The Bigger the Person, the Smaller the Discount. (2010). Retrieved April 3, 2010, from fitSugar
Web site: http://www.fitsugar.com/Whole-Foods-Give-Bigger-Employee-Discounts-
Healthiest-Employees-7195093
Vannatter, Betty. (n.d.). Employee involvement is the driving force of a profitable company.
Retrieved April 3, 2010, from Shop Werks Web site:
http://www.shopwerkssoftware.com/news_employees.aspx
---
Are you busy and do not have time to handle your assignment? Are you scared that your paper will not make the grade? Do you have responsibilities that may hinder you from turning in your assignment on time? Are you tired and can barely handle your assignment? Are your grades inconsistent?
Whichever your reason is, it is valid! You can get professional academic help from our service at affordable rates. We have a team of professional academic writers who can handle all your assignments.
Plagiarism free papers
Timely delivery
Any deadline
Skilled, Experienced Native English Writers
Subject-relevant academic writer
Adherence to paper instructions
Ability to tackle bulk assignments
Reasonable prices
24/7 Customer Support
Get superb grades consistently
Online Academic Help With Different Subjects
Literature
Students barely have time to read. We got you! Have your literature essay or book review written without having the hassle of reading the book. You can get your literature paper custom-written for you by our literature specialists.
Finance
Do you struggle with finance? No need to torture yourself if finance is not your cup of tea. You can order your finance paper from our academic writing service and get 100% original work from competent finance experts.
Computer science
Computer science is a tough subject. Fortunately, our computer science experts are up to the match. No need to stress and have sleepless nights. Our academic writers will tackle all your computer science assignments and deliver them on time. Let us handle all your python, java, ruby, JavaScript, php , C+ assignments!
Psychology
While psychology may be an interesting subject, you may lack sufficient time to handle your assignments. Don't despair; by using our academic writing service, you can be assured of perfect grades. Moreover, your grades will be consistent.
Engineering
Engineering is quite a demanding subject. Students face a lot of pressure and barely have enough time to do what they love to do. Our academic writing service got you covered! Our engineering specialists follow the paper instructions and ensure timely delivery of the paper.
Nursing
In the nursing course, you may have difficulties with literature reviews, annotated bibliographies, critical essays, and other assignments. Our nursing assignment writers will offer you professional nursing paper help at low prices.
Sociology
Truth be told, sociology papers can be quite exhausting. Our academic writing service relieves you of fatigue, pressure, and stress. You can relax and have peace of mind as our academic writers handle your sociology assignment.
Business
We take pride in having some of the best business writers in the industry. Our business writers have a lot of experience in the field. They are reliable, and you can be assured of a high-grade paper. They are able to handle business papers of any subject, length, deadline, and difficulty!
Statistics
We boast of having some of the most experienced statistics experts in the industry. Our statistics experts have diverse skills, expertise, and knowledge to handle any kind of assignment. They have access to all kinds of software to get your assignment done.
Law
Writing a law essay may prove to be an insurmountable obstacle, especially when you need to know the peculiarities of the legislative framework. Take advantage of our top-notch law specialists and get superb grades and 100% satisfaction.
What discipline/subjects do you deal in?
We have highlighted some of the most popular subjects we handle above. Those are just a tip of the iceberg. We deal in all academic disciplines since our writers are as diverse. They have been drawn from across all disciplines, and orders are assigned to those writers believed to be the best in the field. In a nutshell, there is no task we cannot handle; all you need to do is place your order with us. As long as your instructions are clear, just trust we shall deliver irrespective of the discipline.
Are your writers competent enough to handle my paper?
Our essay writers are graduates with bachelor's, masters, Ph.D., and doctorate degrees in various subjects. The minimum requirement to be an essay writer with our essay writing service is to have a college degree. All our academic writers have a minimum of two years of academic writing. We have a stringent recruitment process to ensure that we get only the most competent essay writers in the industry. We also ensure that the writers are handsomely compensated for their value. The majority of our writers are native English speakers. As such, the fluency of language and grammar is impeccable.
What if I don't like the paper?
There is a very low likelihood that you won't like the paper.
Reasons being:
When assigning your order, we match the paper's discipline with the writer's field/specialization. Since all our writers are graduates, we match the paper's subject with the field the writer studied. For instance, if it's a nursing paper, only a nursing graduate and writer will handle it. Furthermore, all our writers have academic writing experience and top-notch research skills.
We have a quality assurance that reviews the paper before it gets to you. As such, we ensure that you get a paper that meets the required standard and will most definitely make the grade.
In the event that you don't like your paper:
The writer will revise the paper up to your pleasing. You have unlimited revisions. You simply need to highlight what specifically you don't like about the paper, and the writer will make the amendments. The paper will be revised until you are satisfied. Revisions are free of charge
We will have a different writer write the paper from scratch.
Last resort, if the above does not work, we will refund your money.
Will the professor find out I didn't write the paper myself?
Not at all. All papers are written from scratch. There is no way your tutor or instructor will realize that you did not write the paper yourself. In fact, we recommend using our assignment help services for consistent results.
What if the paper is plagiarized?
We check all papers for plagiarism before we submit them. We use powerful plagiarism checking software such as SafeAssign, LopesWrite, and Turnitin. We also upload the plagiarism report so that you can review it. We understand that plagiarism is academic suicide. We would not take the risk of submitting plagiarized work and jeopardize your academic journey. Furthermore, we do not sell or use prewritten papers, and each paper is written from scratch.
When will I get my paper?
You determine when you get the paper by setting the deadline when placing the order. All papers are delivered within the deadline. We are well aware that we operate in a time-sensitive industry. As such, we have laid out strategies to ensure that the client receives the paper on time and they never miss the deadline. We understand that papers that are submitted late have some points deducted. We do not want you to miss any points due to late submission. We work on beating deadlines by huge margins in order to ensure that you have ample time to review the paper before you submit it.
Will anyone find out that I used your services?
We have a privacy and confidentiality policy that guides our work. We NEVER share any customer information with third parties. Noone will ever know that you used our assignment help services. It's only between you and us. We are bound by our policies to protect the customer's identity and information. All your information, such as your names, phone number, email, order information, and so on, are protected. We have robust security systems that ensure that your data is protected. Hacking our systems is close to impossible, and it has never happened.
How our Assignment  Help Service Works
You fill all the paper instructions in the order form. Make sure you include all the helpful materials so that our academic writers can deliver the perfect paper. It will also help to eliminate unnecessary revisions.
2.      Pay for the order
Proceed to pay for the paper so that it can be assigned to one of our expert academic writers. The paper subject is matched with the writer's area of specialization.
3.      Track the progress
You communicate with the writer and know about the progress of the paper. The client can ask the writer for drafts of the paper. The client can upload extra material and include additional instructions from the lecturer. Receive a paper.
4.      Download the paper
The paper is sent to your email and uploaded to your personal account. You also get a plagiarism report attached to your paper.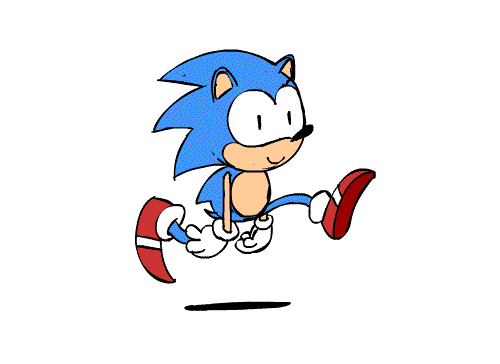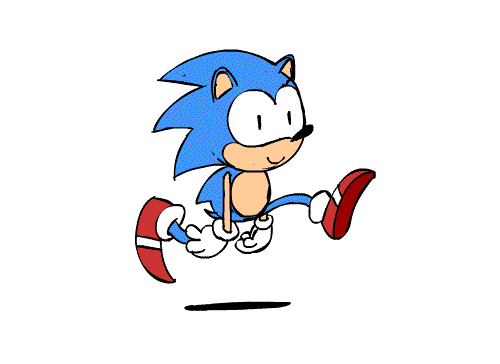 PLACE THIS ORDER OR A SIMILAR ORDER WITH US TODAY AND GET A PERFECT SCORE!!!
---