Abstract
Growing health care expenditure contributes greatly to the American government's financial wellbeing. Citizen burden when it comes to funding these expenses, in the form of growing taxes and increased long-term loans, constitutes the chief effect of this upsurge in governmental health expenses. Dealing with this issue necessitates active participation of every healthcare worker in process map creation and estimation of resource expenses surrounding patient treatment throughout the care cycle. Suggestions for curbing growing healthcare expenses include avoiding preventable ailments and bringing about healthcare value improvements through the: 1) Elimination of needless process and process variations which fail to add value; 2) Delivery of appropriate processes at appropriate places, with relevant clinical capabilities suited to the processes; 3) Quicker cycle time; 4) Optimization over the complete care cycle; and 5) Reimbursement reinvention.
Don't use plagiarized sources. Get Your Custom Essay on
The US Economy and Health Care Evaluation
Just from $9/Page
Introduction
Tackling health care is one of the most significant economic issues in America today. The Brookings Institute reports that health care spending in the United States has doubled as a share of GDP since the 1980s, largely due to changes in insurance plans, provider payment methods and public sector programs (Boddy et al., 2015). The latter are in particular important – federal spending on healthcare is increasing rapidly. Demographic shifts bear some of the blame for that – the baby boomers are a massive generation aging into Medicare territory, a demographic time bomb on the nation's finances, given that seniors are the largest segment of health care spenders and that end-of-life care in particular is expensive (CBO, 2017). This paper will examine the impacts of health care on the economy, and seek to determine if there is a better pathway to health care delivery.
Impacts on the Economy
The exorbitant healthcare expenditure in America, and its consistent growth, is a widely -examined and -discussed topic for many years. Of late, increasing concerns have been voiced, with hearsay as well as research evidence indicating constant swift increase in expenditure can pose a threat to the nation's economy. But examining the aforementioned possible association is complicated. Healthcare expenditure has multifarious and multifaceted influences on the economy, which vary across populations and economic sectors. Analysts, for instance, observe that healthcare expenditure hinders economic development in general but has the potential to promote economic prosperity and development in particular economic segments as well (Sood, Ghosh & Escarse, 2007). Comprehending these impacts of healthcare expenditure necessitates evaluation of these elements.
The CBO notes that federal health care program spending is increasingly rapidly, and with that comes the need to fund that spending. It notes that the Affordable Care Act has served to reduce the cost burden of health care on the economy, in particular on consumers, but only by means of slowing the growth in health care costs; not reversing them. The Office studied the potential impacts of ACA repeal, and found that repeal would deliver a short-run gain in the federal deficit, but by 2018 would start a process of sharply increasing the deficit. One of the reasons for this is that many Americans would, instead of having regular medical coverage, become reliant on emergency wards for their primary medical care (CBO, 2015). This, amid dramatically reduced coverage for tens of millions of Americans.
The main drivers for increased health care are an increase in chronic illness, such as diabetes and heart disease, diseases suffered by almost half of Americans and very expensive to treat (Amadeo, 2017). The sickest 5% of the population account for 50% of health care costs, while the healthiest 50% of the population account for just 3% of health care costs. Most of the former group are Medicare patients, which is precisely why federal share of health care expenditure continues to rise.
Increased healthcare expenditure, on the whole, which encompasses Medicaid and Medicare expenditure, regulates the funds investable by entrepreneurs and the government at the federal level in the areas of energy problem resolution, development of export products, infrastructure development, creation of technology capable of facilitating clinical breakthroughs, etc. (Folland, Goodman & Stano, 2016). The disparity between economic development on the whole (3.6%) and increased healthcare expenditure (9.3%), implying an increased percentage of an increased number of resources is committed to the healthcare sector as compared with other goods, has potential effects on the private as well as public sectors (Sommers & Gruber, 2017). The latter, which comprises of municipal, state and federal governments encounters expenditure growths at a swifter pace as compared to income growth, thereby enhancing scrutiny on healthcare and related expenditure. Organizations witnessing growth in healthcare costs might avoid increasing wages, cut down other spending, demand more cost-sharing by workers or decrease healthcare insurance benefits. With increased expense-shifting to customers, healthcare service value will be weighed more closely as compared to other services.
According to some economists, swiftly increasing healthcare expenditure increases inflation but decreases overall employment and gross domestic product (GDP). Healthcare expenditure impacts on rate of interest and the comparative effect on industry-wide economic performance is reliant on funding source for federal healthcare expenditure. The findings of a research that relied on econometric models suggested that deficit funding had a disproportionate adverse impact on the capital goods and export sector; further, payroll tax funding had a disproportionate negative impact on the consumer service sector (Folland et al., 2016).
But one must bear in mind the fact that certain economists deem healthcare expenditure growths to have at least a neutral, if not a positive, economic effect. Here, healthcare expenditure growths are considered a transfer.
Government spending
Growing health care expenditure contributes greatly to the American government's financial wellbeing. Public financing for the year 1960 made up roughly one fourth of overall healthcare expenditure. By the year 2002, the above figure grew almost twofold (roughly 46% of overall expenditure). The increase kept up and the federal government covered a substantial percentage, particularly after Obamacare was enacted (Sommers & Gruber, 2017). This growth is attributed largely to Obamacare, population aging and expansion of Obamacare's benefits and eligibility.
Citizen burden when it comes to funding these expenses, in the form of growing taxes and increased long-term loans, constitutes the chief effect of this upsurge in governmental health expenses. Besides decreasing families' and organizations' earnings allocated to other activities, growth in tax gives rise to incentives to participate in activities that help evade these growths' impacts (Sommers & Gruber, 2017). Greater governmental borrowing for funding the above growth similarly affects resource availability for other undertakings. With interest rates mounting on account of governmental borrowings, families' and organizations' cost of capital grows as well. This serves to crowd out outlays in other activities.
Lastly, greater expenditure typically leads to growth in intergenerational wealth transfer from the population's youth to older clusters.
International competitiveness of American goods
Technically, increased healthcare expenditure decreases American services'/goods' competitiveness within global markets. Not varying any other element, growth in healthcare expenditure must be reflected by the cost of end product. Considering the swift rise in healthcare expenses within other nations, this may lead to comparatively costlier services and goods (Graham, 2016). But acquiring a quantitative estimation of how far healthcare expenses influence American interest measures including trade deficit is complicated.
OECD (Organization for Economic Cooperation and Development) figures for 2012 reveal that healthcare expenses made up roughly 15% of the nation's GDP. On the other hand, Switzerland (the second highest nation) and Slovakia (the lowest nation within the comparison cluster) depict healthcare spending amounting to roughly eleven and six percent of national GDP, respectively (Graham, 2016). The above figures demonstrate an intense contrast across nations but transforming the above disparities into comparative service/product rates involves considering technology, employee productivity disparities, healthcare proportion of overall production expenses, and similar elements impacting relative product rates across nations.
Alternative views on the healthcare and the economy
Between 1960 and 2013, the percentage of America's GDP allotted to the health sector increased more than threefold. But this didn't affect the economy's capacity of delivering superior per capita GDP outside of healthcare. PPP (purchasing power parity)-adjusted figures in nominal dollars between 1960 and 2013 are as follows: healthcare expenditure grew by 8,937 dollars whereas per capita GDP grew by 50,269 dollars. Therefore, per capita GDP in case of other services and goods, after healthcare expenditure, grew by 41,332 dollars, or 780 dollars annually (Graham, 2016).
In the NCPA's (National Center for Policy Analysis) opinion (Graham, 2016), the claim that healthcare expenditure burdens the American economy is false. Healthcare expenditure indeed constitutes 17% of America's GDP but considering it a national burden can result in poor policy recommendations (Graham, 2016). NCPA findings reveal citizens have more money to devote to services and goods after disbursing healthcare as compared to a majority of other industrialized countries. Moreover, healthcare expenditure typically stems from other economic activities. Its policy brief asserts that America has experienced greater economic progress in the past half-century as compared to all other similarly advanced countries (with the exception of Norway and Switzerland).
Basically, per capita GDP has undergone a swifter rise as compared to healthcare expenditure (Graham, 2016). Not including social and health service costs in citizens' earnings, America enjoys a higher GDP compared with a majority of other industrialized nations. This isn't inevitably positive if other countries have greater healthcare expenditure, since it may result in care quality and healthcare access not being on par with countries who allocate more to healthcare.
Healthcare expenditure might be a smaller burden than it is believed to be, as citizens typically depict a greater national income as compared to other countries. US health expenses are greater than Britain's but an average American possess 9,185 dollars more GDP (following healthcare cost calculations) as compared to the average Briton (Graham, 2016). Additionally, in spite of the high healthcare expenditure figures, the economy continues to be strong. Still, American citizens suffering from chronic ailments and lacking healthcare insurance struggle with disbursing healthcare bills. For example, AIDS/HIV patients typically cannot avail themselves of appropriate treatment because of high healthcare costs.
So how can the health care situation be resolved?
Prevention
They say that an ounce of prevention is worth a pound of cure. In economic terms, the math is probably better than that. Podesta (2017) makes the case for prevention, highlighting that better economic opportunities, and communication flows, will help poor Americans make better choices, because they will have access to better information than they have in the past. This theory relies on education as the cornerstone of prevention efforts, especially where lifestyle habits come into play.
Huang, Wang and Wang (2017) also argue in favor of prevention as a means of cutting health care costs, which is why prevention was one of the important, but seldom-discussed elements of the ACA. Societies that focus more on preventative health tend to have lower overall healthcare expenditures than those that approach healthcare from more of the break-fix model as in America.
Fuchs makes a different case, that there are situations where the more expensive of options is chosen. Better coordination between insurers and health care providers, and patients, could bring about situations where consumers are in a better position to make informed decisions, or alternative situations where insurers seek to limit unnecessary expenditures as a means of containing some of the runaway health care costs that we see today. These studies illustrate that there are a number of different ways that we as a society can help to reduce health care expenditures. Prevention in particular has the potential to be cost effective, because there is only so much you can do to reduce the costs once somebody becomes sick, but if they don't get sick in the first place then it is matter of eliminating cost, rather than preventing it.
Recommendation to improve value of healthcare
This strategy, grounded in a TDABC (Time-Driven Activity-Based Costing) system for precise, straightforward cost allocation to individual process stages, calls for active doctor, finance specialist, clinical unit and admin personnel engagement in process map creation and estimation of resource expenses for patient treatment across their cycle of care (Kaplan & Porter, 2012). It bridges the historic clinician-manager gap which frequently results in stalemates and tensions over measures to reduce cost.
i. Do away with needless non-value-adding process and process variations.
Appreciable variations are evident in the instruments, material, procedures and equipment doctors employ to perform identical services in a given facility's unit. Consider, for instance, complete knee replacement; for this process, surgeons employ diverse hoods, supplies, implants, and surgical kits, thus leading to immense cost variations in identically-diagnosed patient treatment at one and the same healthcare center (Kaplan & Porter, 2012). Thus, contemporary surgical units measure individual surgeons' costs and results. Consequently, clinical practice heads engage in more informed and constructive dialogue on ideal treatment and care process standardization for decreasing variability expenses and limiting employment of costly materials and procedures which fail to produce demonstrably better results.
A comparison of procedures across nations in case of identical ailments shows key improvement opportunities. Swedish and German hospitals require 8500 dollars for complete joint replacement (this covers all technical and clinical services, minus outpatient rehab). For America, the comparable cost is no less than thirty thousand dollars! (Kaplan & Porter, 2012) With similar aggregate joint replacement care margins cited by providers belonging to all the above nations, American service costs are twice or thrice more than Swedish and German care costs. Comparison of a given ailment's resource expenses and process maps for different sites may help ascertain cost differences which may be ascribed to process, productivity and protocol variations and that ascribable to supply or resource expense differences (e.g., implant rates and salaries).
ii. Delivery of appropriate processes at appropriate places.
Currently, several services are provided by over-resourced healthcare centers or those targeted at highly complex and not ordinary patients. Precise measurement of delivery expenses for identical health services at diverse sites instead of overhead or direct cost based estimates will help professionals see opportunities for carrying out specific services at appropriately-resourced, economical locations. This care delivery realignment, already in process at Boston's Children's Hospital, enhances accessibility and value of more ordinary services for providers as well as patients whilst simultaneously enabling tertiary centers to focus specialized resources towards genuinely complex care patients (Kaplan & Porter, 2012; Kemble, 2010).
iii. Process-competence matching.
One can also enhance resource utilization through an examination of whether every current process necessitates a particular degree of training and expertise. TDABC's process maps generally uncover opportunities for low-cost healthcare workers with relevant capabilities to carry out certain duties doctors presently carry out without having negative impacts on the result. These substitutions can ensure nursing staff and physicians are able to concentrate on more superior value-adding roles.
iv. Quicker cycle time
Healthcare professionals have several chances to decrease treatment cycle times, successively decreasing resource capability demands. For instance, decreasing patient wait times will decrease space and supervision demands. Furthermore, it will enhance outcomes, through minimizing illness progression and patient discomfort and uncertainty span, besides decreasing the threat of developing complications (Kemble, 2010). With providers decreasing redundancy and improving process flows, patients will have no need of waiting patiently to receive a full care cycle.
v. Optimization over the complete care cycle
Current healthcare providers are normally organized around services and specialties. This makes coordination among them challenging, results in process duplication, and interferes with the smooth, integrated patient flow from process to process. For instance, current routine care delivery entails patients visiting several providers in different locations and going through separate scheduling, check-ins, consultation, and diagnoses. This results in delays and resource wastage. Doing away with unneeded clinical and administrative processes will go a long way to decrease expenditure (Kemble, 2010; Kaplan & Porter, 2012). A comprehensive picture of relevant resources and time taken will help professionals optimize over the whole cycle of care. Physicians and other workers can focus more resources and time on the cycle's front end (which covers patient education, clinical unit consultation and other activities), thus decreasing the possibility of expensive complications developing and re-hospitalization later on in the disease cycle (Kaplan & Porter, 2012). Further, such a process- and resource- based strategy allows professionals a view of important non-billed care cycle-related events.
vi. Reimbursement reinvention
Curbing the escalating overall healthcare expenses can decrease reimbursement levels. However, how one performs this will greatly impact healthcare supply and quality. Reductions which have no adverse impact on care quality must be informed through accurate information on overall expenses needed for attaining required results in individual patient treatment (Kaplan & Porter, 2012). The extant reimbursement system is separated from actual expenses and results and dissuades payers and providers from implementing more economical treatment processes. All true healthcare reforms necessitate total abandonment of existing complicated fee-for-service payment schedules. Rather, payers need to implement bundled payments and other value-based reimbursements which cover the complete care cycle (including care for commonly occurring comorbidities and complications).
References
Amadeo, K. (2017) The rising cost of health care by year and its causes. The Balance. Retrieved November 29, 2017 from https://www.thebalance.com/causes-of-rising-healthcare-costs-4064878
Boddy, D., Dokko, J. ,Nantz, G. &Schanzenbach, D. (2015). Six economic facts about health care and health insurance markets after the Affordable Care Act. Brookings Institute. Retrieved November 29, 2017 from https://www.brookings.edu/research/six-economic-facts-about-health-care-and-health-insurance-markets-after-the-affordable-care-act/
CBO (2015) Budgetary and economic effects of repealing the Affordable Care Act. Congressional Budget Office. Retrieved November 29, 2017 from https://www.cbo.gov/publication/50252
CBO (2017). Health care. Congressional Budget Office. Retrieved November 29, 2017 from https://www.cbo.gov/topics/health-care
Folland, S., Goodman, A. C., & Stano, M. (2016). The Economics of Health and Health Care: Pearson International Edition. Routledge.
Fuchs, V. (2013). The Gross Domestic Product and Health Care Spending. New England Journal of Medicine, 369(2), pp.107-109.
Graham, J.R. (2016). U.S. Health Spending Is Not a Burden on the Economy. National Center for Policy Analysis. Retrieved from http://www.ncpa.org/pub/us-health-spending-is-not-a-burden-on-the-economy on 17 Dec. 2017
Kaplan, R. S., & Porter, M. E. (2012). THE BIG IDEA-How to Solve the Cost Crisis In Health Care. Harvard Business Review, 46.
Kemble, S. B. (2010). A Better Idea for United States Health Care – The Balanced Choice Proposal. Hawaii Medical Journal, 69(12), 294–297.
Podesta, J. (2017). Inclusive Economic Growth: Increasing Connectivity, Expanding Opportunity, and Reducing Vulnerability – Center for American Progress. Center for American Progress. Retrieved from https://www.americanprogress.org/issues/economy/reports/2013/02/07/52160/inclusive-economic-growth-increasing-connectivity-expanding-opportunity-and-reducing-vulnerability/ on 11 Nov. 2017.
Sommers, B. D., & Gruber, J. (2017). Federal Funding Insulated State Budgets From Increased Spending Related To Medicaid Expansion. Health Affairs, 36(5), 938-944.
Sood, N., Ghosh, A., & Escarse, J. (2007). The Effect of Health Care Cost Growth on the US Economy. Office of the Assistant Secretary for Planning and Evaluation, US Department of Health and Human Services. Retrieved from http://aspe.hhs.gov/health/reports/08/healthcarecost/report.html on 17 Dec. 2017.
Wang, F., Wang, J. and Huang, Y. (2017). Health expenditures spent for prevention, economic performance, and social welfare.
---
Are you busy and do not have time to handle your assignment? Are you scared that your paper will not make the grade? Do you have responsibilities that may hinder you from turning in your assignment on time? Are you tired and can barely handle your assignment? Are your grades inconsistent?
Whichever your reason is, it is valid! You can get professional academic help from our service at affordable rates. We have a team of professional academic writers who can handle all your assignments.
Plagiarism free papers
Timely delivery
Any deadline
Skilled, Experienced Native English Writers
Subject-relevant academic writer
Adherence to paper instructions
Ability to tackle bulk assignments
Reasonable prices
24/7 Customer Support
Get superb grades consistently
Online Academic Help With Different Subjects
Literature
Students barely have time to read. We got you! Have your literature essay or book review written without having the hassle of reading the book. You can get your literature paper custom-written for you by our literature specialists.
Finance
Do you struggle with finance? No need to torture yourself if finance is not your cup of tea. You can order your finance paper from our academic writing service and get 100% original work from competent finance experts.
Computer science
Computer science is a tough subject. Fortunately, our computer science experts are up to the match. No need to stress and have sleepless nights. Our academic writers will tackle all your computer science assignments and deliver them on time. Let us handle all your python, java, ruby, JavaScript, php , C+ assignments!
Psychology
While psychology may be an interesting subject, you may lack sufficient time to handle your assignments. Don't despair; by using our academic writing service, you can be assured of perfect grades. Moreover, your grades will be consistent.
Engineering
Engineering is quite a demanding subject. Students face a lot of pressure and barely have enough time to do what they love to do. Our academic writing service got you covered! Our engineering specialists follow the paper instructions and ensure timely delivery of the paper.
Nursing
In the nursing course, you may have difficulties with literature reviews, annotated bibliographies, critical essays, and other assignments. Our nursing assignment writers will offer you professional nursing paper help at low prices.
Sociology
Truth be told, sociology papers can be quite exhausting. Our academic writing service relieves you of fatigue, pressure, and stress. You can relax and have peace of mind as our academic writers handle your sociology assignment.
Business
We take pride in having some of the best business writers in the industry. Our business writers have a lot of experience in the field. They are reliable, and you can be assured of a high-grade paper. They are able to handle business papers of any subject, length, deadline, and difficulty!
Statistics
We boast of having some of the most experienced statistics experts in the industry. Our statistics experts have diverse skills, expertise, and knowledge to handle any kind of assignment. They have access to all kinds of software to get your assignment done.
Law
Writing a law essay may prove to be an insurmountable obstacle, especially when you need to know the peculiarities of the legislative framework. Take advantage of our top-notch law specialists and get superb grades and 100% satisfaction.
What discipline/subjects do you deal in?
We have highlighted some of the most popular subjects we handle above. Those are just a tip of the iceberg. We deal in all academic disciplines since our writers are as diverse. They have been drawn from across all disciplines, and orders are assigned to those writers believed to be the best in the field. In a nutshell, there is no task we cannot handle; all you need to do is place your order with us. As long as your instructions are clear, just trust we shall deliver irrespective of the discipline.
Are your writers competent enough to handle my paper?
Our essay writers are graduates with bachelor's, masters, Ph.D., and doctorate degrees in various subjects. The minimum requirement to be an essay writer with our essay writing service is to have a college degree. All our academic writers have a minimum of two years of academic writing. We have a stringent recruitment process to ensure that we get only the most competent essay writers in the industry. We also ensure that the writers are handsomely compensated for their value. The majority of our writers are native English speakers. As such, the fluency of language and grammar is impeccable.
What if I don't like the paper?
There is a very low likelihood that you won't like the paper.
Reasons being:
When assigning your order, we match the paper's discipline with the writer's field/specialization. Since all our writers are graduates, we match the paper's subject with the field the writer studied. For instance, if it's a nursing paper, only a nursing graduate and writer will handle it. Furthermore, all our writers have academic writing experience and top-notch research skills.
We have a quality assurance that reviews the paper before it gets to you. As such, we ensure that you get a paper that meets the required standard and will most definitely make the grade.
In the event that you don't like your paper:
The writer will revise the paper up to your pleasing. You have unlimited revisions. You simply need to highlight what specifically you don't like about the paper, and the writer will make the amendments. The paper will be revised until you are satisfied. Revisions are free of charge
We will have a different writer write the paper from scratch.
Last resort, if the above does not work, we will refund your money.
Will the professor find out I didn't write the paper myself?
Not at all. All papers are written from scratch. There is no way your tutor or instructor will realize that you did not write the paper yourself. In fact, we recommend using our assignment help services for consistent results.
What if the paper is plagiarized?
We check all papers for plagiarism before we submit them. We use powerful plagiarism checking software such as SafeAssign, LopesWrite, and Turnitin. We also upload the plagiarism report so that you can review it. We understand that plagiarism is academic suicide. We would not take the risk of submitting plagiarized work and jeopardize your academic journey. Furthermore, we do not sell or use prewritten papers, and each paper is written from scratch.
When will I get my paper?
You determine when you get the paper by setting the deadline when placing the order. All papers are delivered within the deadline. We are well aware that we operate in a time-sensitive industry. As such, we have laid out strategies to ensure that the client receives the paper on time and they never miss the deadline. We understand that papers that are submitted late have some points deducted. We do not want you to miss any points due to late submission. We work on beating deadlines by huge margins in order to ensure that you have ample time to review the paper before you submit it.
Will anyone find out that I used your services?
We have a privacy and confidentiality policy that guides our work. We NEVER share any customer information with third parties. Noone will ever know that you used our assignment help services. It's only between you and us. We are bound by our policies to protect the customer's identity and information. All your information, such as your names, phone number, email, order information, and so on, are protected. We have robust security systems that ensure that your data is protected. Hacking our systems is close to impossible, and it has never happened.
How our Assignment  Help Service Works
You fill all the paper instructions in the order form. Make sure you include all the helpful materials so that our academic writers can deliver the perfect paper. It will also help to eliminate unnecessary revisions.
2.      Pay for the order
Proceed to pay for the paper so that it can be assigned to one of our expert academic writers. The paper subject is matched with the writer's area of specialization.
3.      Track the progress
You communicate with the writer and know about the progress of the paper. The client can ask the writer for drafts of the paper. The client can upload extra material and include additional instructions from the lecturer. Receive a paper.
4.      Download the paper
The paper is sent to your email and uploaded to your personal account. You also get a plagiarism report attached to your paper.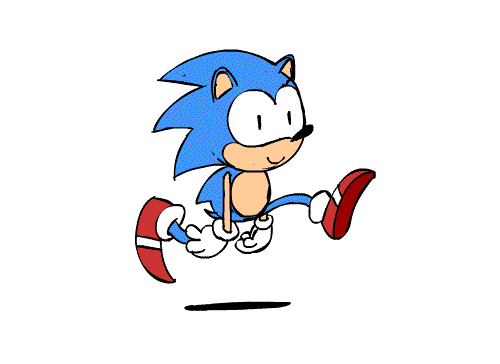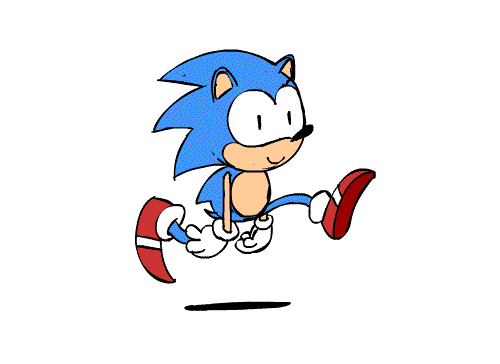 PLACE THIS ORDER OR A SIMILAR ORDER WITH US TODAY AND GET A PERFECT SCORE!!!
---